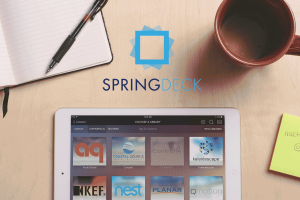 Imagine this – your sales team heads out to meet with prospective clients for your integration business somewhere in your service area. In a meeting, the client likes what they hear, but wants to see just exactly what the salesperson is referring to.
Like magic – presto changeo – your salesperson whips out an iPad and instantly pulls up a sharp, colorful image of the key components being proposed. What's that you say, Mr. Prospect? You'd like to know how many HDMI inputs this unit has? Another click and a pdf of a manufacturer's product cut-sheet opens up to detailed specifications – ah, there's the answer.
Oh wait! – your salesperson exclaims – let me show you this short video made by the manufacturer that demonstrates a key feature that would be perfect for you. A colorful video plays instantly and smoothly, without any "buffering" hesitation.
Is this a pipe dream? No…its Spring Deck – an all-new central resource for your sales team..
The original idea for Spring Deck sprung from the minds of key executives of Blue Speed AV, a leading provider of home and commercial integration services in Northeast Oklahoma. Much like any integrator, Blue Speed found it a huge challenge to keep their sale team fully resourced with the latest sales materials for each and all of the brands they sold.
Trying to stay on top of the many product catalogs offered by manufacturers is nearly impossible. On top of this, files offered on manufacturers websites are each handled differently…and can be hard to locate as each manufacturer uses a different content management system. Sometimes, downloading the files themselves adds to the challenge – with some companies controlling access by requiring a separate login and password.
Vendors constantly changing material, constantly challenges integrators….
On top of this, the material is often changing as old models expire…new models become available…new brochures or catalogs are produced…new video content is created…cut sheets are updated…architectural drawings are updated, etc. This reality requires an unsustainable level of responsibility by each integrator to monitor, acquire, administrate and distribute the copious amount of ever-changing materials.
"When we were at clients' homes – or even if they were at our showroom, or at our office – it was difficult for us to initially present all of our products," said Kevin Tromp, Spring Deck Sales and Operations Director, in reference to the challenges Blue Speed AV faced. "We have several different lines of products that we carry, so to rely upon catalogs or brochures of everything that we talk about was very ineffective."
The dangers of customer researching…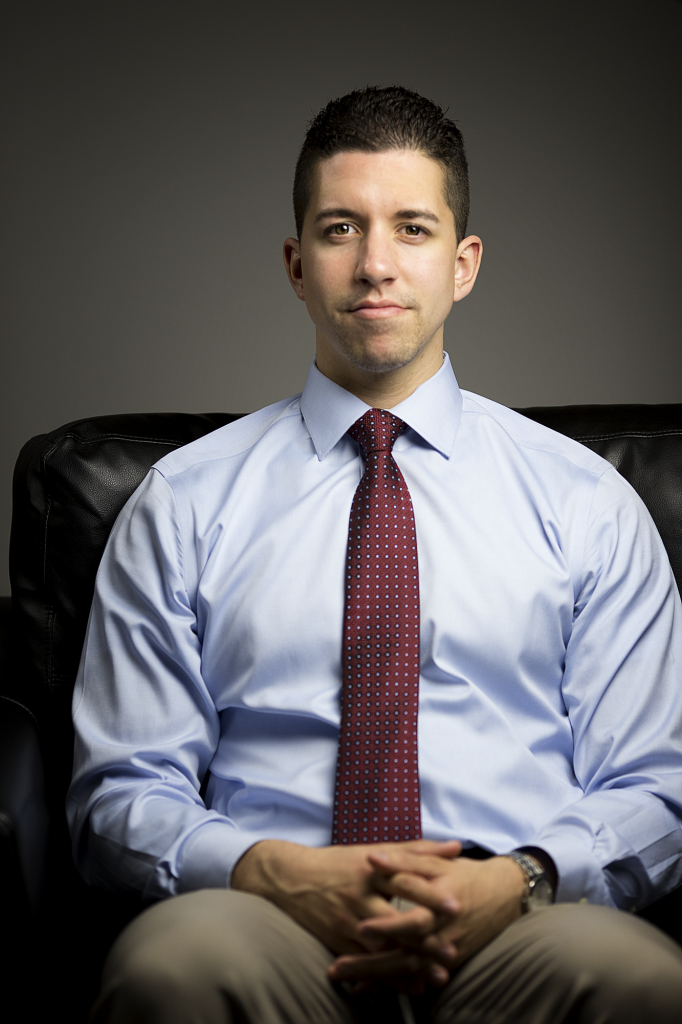 Well how about sending customers to the manufacturers' websites themselves to explore the products that the integrator is recommending? Here too, Tromp told us, the road was fraught with danger. Not only could it be difficult for the customer to find the exact model that was being suggested – manufacturers' websites exposed the customer to other "dangers" as well.
For example, the customer may get a list of other dealers selling that manufacturer's products, opening the door to a challenging competitive bidding situation. Also, asking the customer to go online to do their own research is just asking for them to Google the models and getting lowball prices from less reputable dealers…or otherwise open up the conversation to unproductive issues.
"So we wanted to streamline the initial sales process," Tromp told us. "So we initially created Spring Deck – and it was a beta version in our company for a little under a year – and we saw really good results. Our residential sales doubled…our average ticket price grew 20%…[and] our salespeople were more knowledgeable. And it was all because we had a centralized location of content and everybody was presenting consistently in the same way."
Is it a kind of Drop Box or Google Drive?…
It was at this point where Blue Speed realized that they were on to something – and Spring Deck was spun off and born as a separate company…for the first time bringing the service to the entire industry.
Initially, we thought that the service sounded a lot like some form of industry specific Drop Box or similar file sharing service. But as we investigated further, we realized that this clever service brings much more to the equation.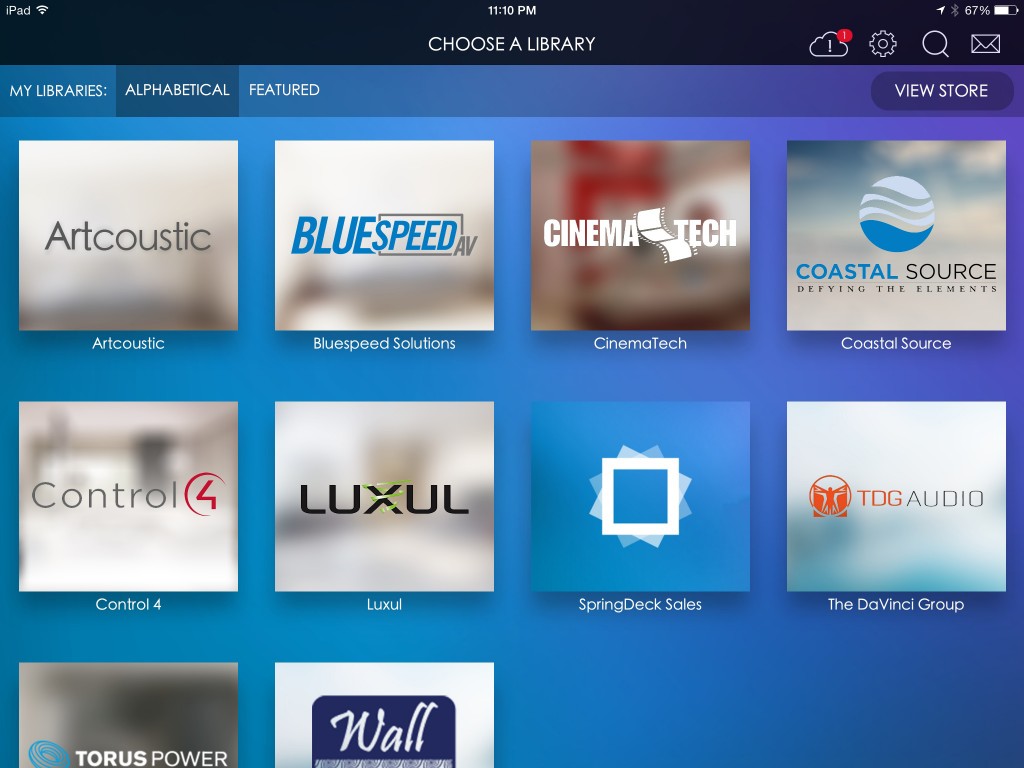 Industry-centric, with a consistent interface…
Some manufacturers already offer resource centers or even apps to help ease access to their resources. But as Tromp told us, it is still inefficient for salespeople to have to go from one manufacturer's app to another manufacturer's app trying to find all needed content. SpringDeck ties it all together by being an industry-wide resource covering all brands with a consistent method of accessing the always up-to-date libraries.
And the key to Spring Deck's ease-of-use begins with its app. After logging into the service, the user is taken into the Spring Deck "store" which contains a series of libraries of content that has been uploaded and organized by participating vendors. Vendors updates are consistently organized using tools created by Spring Deck and universally applied to all libraries.
You don't need to know the Dewey Decimal system in this library…
Organized to easily locate the brand you are looking for, simply click on the brand name to be taken to their library. In the image you see here (we're peeking into Control4's library below), you can quickly find the category of resource items available to view or download. Brands can upload just about any type of resource content, such as pdfs of catalogs, sales cut sheets, brochures, service manuals, architectural drawings, photos of products, etc.
Also, manufacturers can provide dynamic content, such as videos of product or feature demonstrations that can be streamed or downloaded, audio files, manufacturer apps, etc. All libraries are clearly labeled, sorted, and presented for quick use.
A Search function faster than a research librarian…
Spring Deck also provides a Search feature to help you find something specific that you may remember seeing previously. In a product demo we saw…the Search function returned results almost instantaneously.
The brilliance of the system is the consistent and intuitive user interface. Spring Deck has figured out that by having brands adhere to a consistent interface – users not only have all the materials on hand…but more importantly, are able to quickly find specific information and use it – right in front of the prospect.
Integrators can create their own custom libraries…
Interestingly, the system allows users to create their own custom library as well. Tromp mentioned that Blue Speed, for example, has a library stocked with technical manuals and data, that their technicians can access from the field on their tablets during service calls. Certainly, this beats carrying around binders full of service manuals…or running back to the shop to get another manual.
Whatever information that an integrator feels is important for their sales teams (or installers, or technicians) to know, can be easily distributed and kept up-to-date by Spring Deck.
And by the way, while Spring Deck has an ever-expanding roster of participating manufacturers, not everyone is on board just yet. But don't worry – you can add content you've acquired from your existing non-participating manufacturers on your own…allowing you to still take advantage of the convenience of Spring Deck. Eventually, we believe most manufacturers will participate in this program.
Updates are easy to do…and hard to miss…
As we mentioned earlier, it can be virtually impossible to not only acquire content, but to keep that content updated and current from the wide variety of manufacturers that integrators work with. But here to, Spring Deck came up with an elegant and easy solution.
In the upper right corner of the Spring Deck interface there is a small but clearly visible cloud icon. [See the photo of the Spring Deck store above.] From time to time, the user may see a red dot with a number in it…say 1. This notifies the user that a manufacturer has updated or added an item. Click on it – and your library for that manufacturer is instantly updated. No fuss…no muss.
What if there's no Internet access at the clients house?…
Because you can download the content, it is resident on your tablet when you head to the client location – eliminating worries about situations where there is no-or-intermittent Internet connection. This gives you a performance edge as compared to systems that require an Internet connection to access the content.
It is this kind of thoughtful, pragmatic design that makes Spring Deck so useful to integrators. Clearly, a clever system designed by integrators…for integrators.
Better sales management…Spring Deck easily enforces presentation consistency…
As you get familiar with the Spring Deck system, you begin to get a sense of how the system empowers more effective sales management. For example, Tromp told us that Blue Speed – which has far more experience with the system than anyone else – has created a "Solutions" library that their sales teams can use as a well-designed starting point in any sales presentation.
In Blue Speed's Solutions library, categories have been set up designated by rooms in a typical house – i.e. family room, living room, home theater, bedroom, etc. Each of these categories then has a selection of the products that Blue Speed most often recommends for their clients in these locations. In this way, Blue Speed salespeople are all consistently offering the same solutions that the company knows are bulletproof and meet most people's needs.
You look like the expert…
"This [presenting info based on clients' rooms] has helped us tremendously," Tromp said enthusiastically. "We do the same when we go over a proposal. This is not meant to take the place of a D-Tools…or take the place of a Zoho…or any type of CRM. Spring Deck is a sales presentation platform and there are many features and benefits that tie into those things. But it's not meant to take the place [of those other solutions.]"
Tromp wanted us to be clear that the company is not targeting the proposal generation segment. Spring Deck, he reiterated, is to help their sales teams turn prospects into customers by making a big initial impression.
"You look like the expert right off the bat," he told us. "Right whenever you're presenting the initial information – it's not, 'Well I'm not sure if it comes in that color…or I don't know those dimensions…or let me check when I get back to the office.' You've got it all right there."
In fact, Blue Speed salespeople usually upload the proposal into Spring Deck so they have it easily accessible to refer to if-and-when they are involved in any follow-up meetings with the customer. So in this way you can see that Spring Deck is really all about the sales process…not the proposal generation.
The second solution…
But a content resource center is only part of the Spring Deck solution. As Tromp told us, the second solution is as powerful. You see, Spring Deck not only facilitates having and accessing resources…it also facilitates how you use and share that information with your prospects.
As you use the content in the Spring Deck app – as your prospects react to it, perhaps expressing interest in obtaining some of the items to view again later – you can simply click on the item to 'Favorite' it, and it is automatically populated into an email to send the client. There is no limit to the amount of items you can send to the prospect.
But wait a minute, you say. Won't that email get too large and cumbersome…perhaps getting rejected by a prospect's email service because it's too large? Nope! Again, the pragmatic design of Spring Deck is impressive. What actually is happening is that a custom webpage is being created with the content the prospect expressed interest in. The prospect clicks a link in the email to be taken to that custom webpage – and then they can view and/or download the content…item-by-item. Smart!
Not CRM, but quasi-CRM…
Spring Deck likes to say that they are not a CRM solution. But the company has designed in quasi-CRM capabilities. For example, remember that email you created and sent to your prospect? Wouldn't it be cool if you could see whether or not they opened it? And how helpful would it be to the process to see specifically which items the prospect viewed and downloaded the most?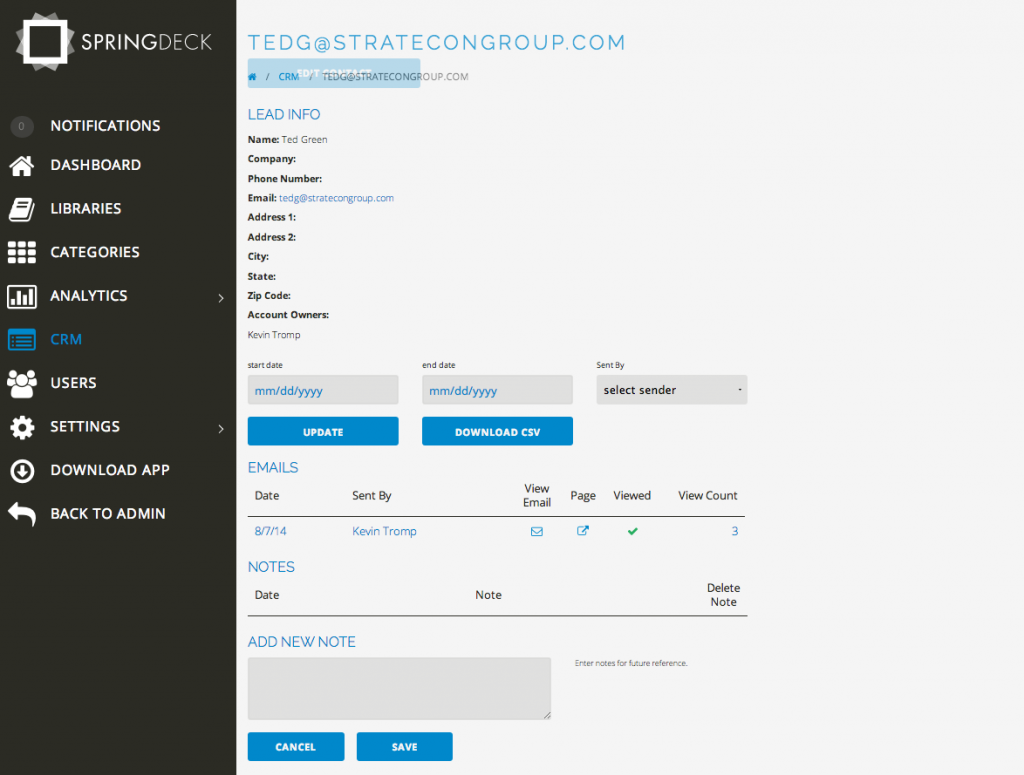 Spring Deck includes these kinds of very helpful stats to its users – making it very easy to track and follow-up with your prospects. You'll know just how interested they are…and what items specifically interested them. "We use this to track their [the prospect's] level of engagement," Tromp said.
All this and analytics…
Integrators and their sales teams will really appreciate how the built-in quasi-CRM features help salespeople manage and track their progress with prospective customers.The company is continuing to beef up the CRM section, adding new features almost daily – but in the meantime, users can export a CSV file to upload their leads data into some other full-blown CRM system.
Beyond CRM, Spring Deck also includes pretty powerful analytics section that captures a lot of the data generated by the usage of the app. And this data flows up to the participating manufacturers who get a tremendous amount of data on the use and application of the resources that they make available in their libraries.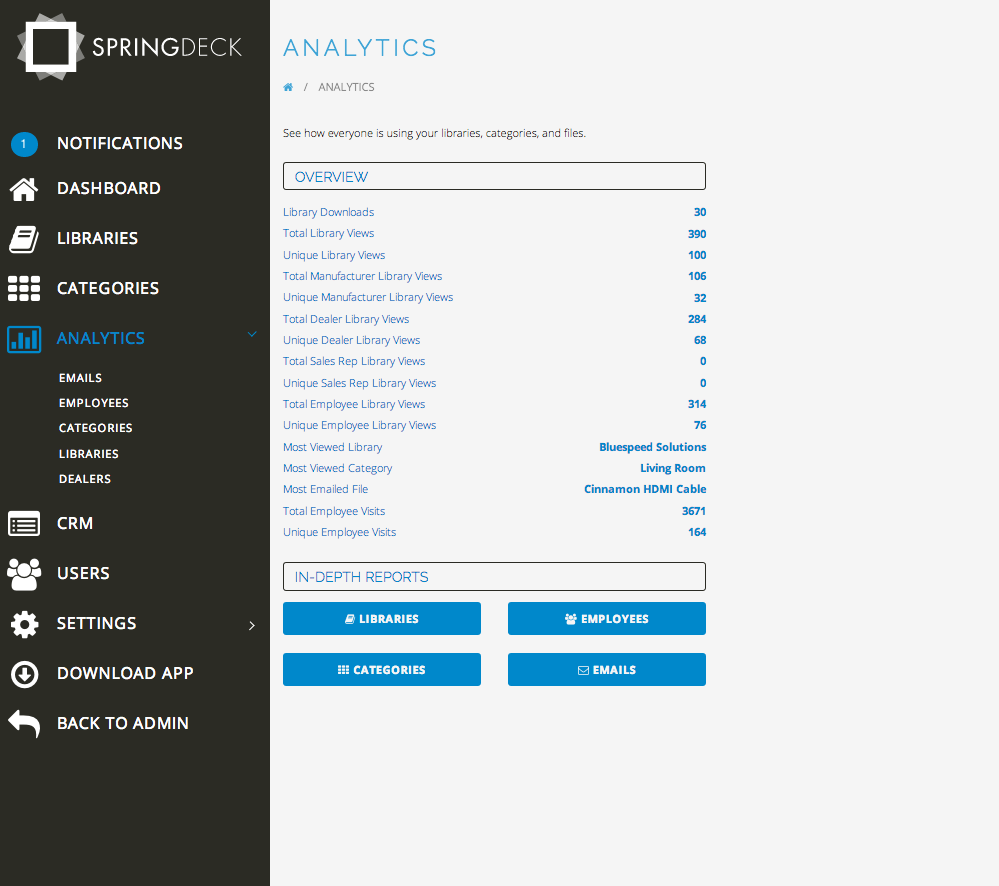 "You're going to get information that's real vital to your company," Tromp said. "For a manufacturer, you're going to know who downloads your library and how often it's downloaded – and how often it's used. So Control4 [for example, a Blue Speed AV vendor] would know that Kevin from Blue Speed AV downloaded their library. They're also going to know that I viewed it by clicking into their library. They're going to know what categories I'm viewing the most – and then what files are being emailed out the most. And they're also going to see the client's engagement with those files."
"This helps manufacturers gauge their content," Tromp added.
Brands getting on board…
Noting that they already have great "anchor" brands participating, Tromp told us their vendor list is expanding every day. And this certainly remains a key focus for Spring Deck right now…continuing to expand the roster of vendors or brands participating.
"This is a tool that manufacturers can [provide to] equip their dealers much better," Tromp said, explaining how Spring Deck facilitates the sales process better than existing vendor resources, such as websites or app solutions.
There are three levels of participation for manufacturers: Bronze, Silver and Gold. To encourage participation by as many brands as possible, the company offers the Bronze level for free (after a $1,000 one-time set-up fee). This gets the manufacturer into the program with their own library – but includes only a one-time upload…no updates. The Silver level adds the ability to have Updates (and comes with an annual subscription fee)…and the Gold adds both Updates and Analytics.
For dealers and integrators, there is an annual license fee per user. And Tromp tells us that there is a very sweet deal being rolled out at CEDIA Expo for integrators. So be sure to watch out for that.
The DaVinci Group cuts a deal for all of its integrators…
Spring Deck, which first launched in May, is only now reaching out to dealers, in many cases, approaching them through their participating manufacturers. And one such manufacturer – the DaVinci Group – has announced what appears to be a pretty major push for Spring Deck.
The DaVinci Group plans to offer one Spring Deck license for every one of its dealers in the U.S. at no charge. Yep, you heard me…for FREE. Clearly, the DaVinci Group is a big believer is what Spring Deck offers.
"No one has seen it like they've seen it," Tromp told us, saying TDG 'gets' Spring Deck. "They got it so good that it frustrates me when I talk to other manufacturers."
To learn more about Spring Deck, see: www.springdeck.com.