BREAKING NEWS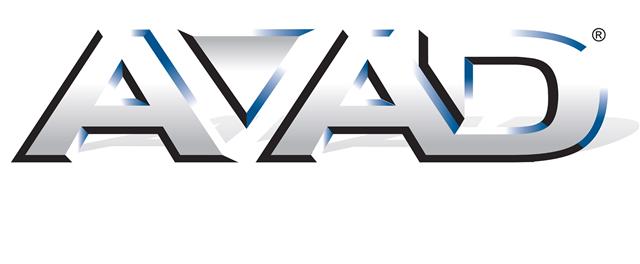 In a story that has largely flown under the radar in our industry but is being widely discussed at street level, Ingram Micro has announced plans it calls its "global organizational effectiveness program" that, among other things, calls for substantial layoffs in its North American operations. These layoffs will hit a division that is one of our industry's largest distributors of custom integration products, known to most of us as AVAD.
Details of the restructuring are incomplete…but what we know so far appears sobering…
AVAD, which is part of Ingram Micro's Specialty Solutions Division, has the unfortunate circumstance of being a relatively small division of a very large corporation. Consequently, if Ingram Micro sneezes, AVAD catches a cold.
In the wake of recent financial performance reporting in filings with the SEC, Ingram Micro announced a restructuring program to "further enhance its ability to innovate and respond to market needs with greater speed and efficiency." This program has three key – and impactful – elements, according to the company.
Three key and impactful elements…
From their SEC filing, the three key elements of its "global organizational effectiveness program" are:
Aligning and leveraging the company's infrastructure globally with its evolving businesses, 

opportunities

 and resources;

De-layering and simplifying the 

organization

 to enable the company to be more nimble, responsive and collaborative; and 

Maintaining investments in expertise and capabilities to 

continue

 to transform the company's business mix in faster growing, 

higher

 margin business.
Program has big costs…and big savings…
Ingram Micro expects this program to ultimately save it between $80-$100 million annually. The cost to implement this restructuring is also expected to be in the $80-100 million as well, but this cost is a one-time charge. The company has already booked $8 million of this cost in the last quarter of 2013.
Ingram Micro says that the bulk of the charges related to implementing this program will mostly hit in the first half of 2014. The full force of the savings from this program will be felt in 2015, but will start to impact results in the back half of 2014.
Hundreds to be laid off, many managers…
Beyond this fairly high level overview, there aren't many other details being provided. But one thing is clear, it is significant.
"This is a significant undertaking," Alain Monié, Ingram Micro CEO said on a conference call with industry analysts.
Several published reports said the company will layoff 180 employees in North America – and these layoffs have already begun. The company will not say what the total layoff level will be globally.
Company has not revealed total amount of employees to be cut…
These layoffs are touching all levels of AVAD, including management levels. However, in general, AVAD has made no direct statements to the market or dealers setting forth the restructuring strategy and plan, so its hard to determine just how big the impact will be.
Ingram Micro North American President Paul Bay, in an interview with the computer industry magazine CRN, said, "[This] was just one more step that we're taking to continue to be able to do that…an [sic] reinvest in areas that we see success and new opportunities for solution providers to be be successful in the marketplace."
"Our company is proactively accompanying great changes in the technology industry and evolving its business composition and structure accordingly," Monié said in the SEC filing. "As we explore and execute on our various initiatives for growth and stronger profitability, the overall objective of our organizational effectiveness programs – which we have been working at developing over the past few months – is to streamline and focus our resources to run our businesses faster, smarter and better to capture the tremendous opportunities we have already started to invest in, while generating greater, sustainable shareholder value."
Company considered closing Specialty Solutions Division that includes AVAD…
In what was a surprise, to us at least, CRN reported that it had learned that in December of 2013 that Ingram Micro "was planning to shut down its Specialty Solutions Division, including physical security, AVAD, data capture/point-of-sale, mobility and consumer electronics, and redistribute the business units among other areas of the distribution company to better focus on 'high opportunity areas.'"
We asked an AVAD-connected source about whether this story was true and he told us the company claimed that the story was not correct. However, CRN quoted an unnamed Ingram Micro spokesperson who told them that this had been the plan all along since this division was formed.
Were there layoffs before these layoffs?…
The story, which ran in December 2013, spoke of a round of layoffs that precede the current round and included the dismissal of Brian Wiser, senior vice president of specialty, direct and consumer markets for North America, the Ingram Micro head of the division. The report also said about a dozen "mid-level managers" had also been let go. [See CRN's story: Ingram Micro Shutters Specialty Division]
In the current round of layoffs, Ingram Micro has apparently reorganized its approach to how it will run its Canadian operations, according to a report that appeared on the website WiFiHiFi. According to this report, AVAD Canada will now be run out of AVAD's U.S. offices and the company has apparently dismissed their Canadian manager, Scot Kerek.
We have reached out to Ingram Micro's media relations department, AVAD's press representatives, and Jim Annes, VP & GM of AVAD. None of these entities responded to us by the time this story was posted.