New research released today from Harris Interactive, conducted on behalf of CouponCabin.com, provides a sobering look at how prevalent the practice of showrooming is among smartphone- and tablet-owning retail shoppers. Showrooming is where retail shoppers use their smartphone or tablet to look up lower prices on items they see in the retail showroom to purchase later from an online merchant.
According to the survey, more than 43% of smartphone and tablet owning consumers admit to showrooming. This figure, alarmingly close to 50%, is likely to be much higher than many industry observers would have expected.
But the survey didn't stop there…
The survey, conducted just last month with a nationwide sample of 2,361 U.S. adults aged 18 or older, also confirmed retailers' worst fears – 97% of the showroomers said that they "at least sometimes" ended up buying the item that they saw at the retailer later online. Of that total, 28% said that they "always or often" buy the item online later…while another 68% said that they "sometimes" buy the item online later.
The concept of showrooming is a recent phenomenon, fueled by the growing adoption of the smartphone and tablet computers by consumers. With most brands of products from all categories now available both from bricks-and-mortar retailers AND online merchants, smart shoppers discovered the benefits of using the devices to facilitate largely price-driven shopping.
We're number one!…Unfortunately…
The survey was not limited to any specific type of product category. However, respondents were asked to identify just what types of products they typically liked to engage in showrooming as part of their purchasing process. Below is a list of items that survey identified as the top showroomed items and the percentage of survey respondents who so identified that item:
Home electronics – 50 percent
TECH devices – 44 percent
Entertainment items (i.e. books, DVDs, CDs, etc.) – 40 percent
Apparel – 31 percent
Shoes – 29 percent
Traditional computers – 24 percent
Other – 19 percent
Saying that online shopping is becoming increasingly mainstream, CouponCabin.com expects the showrooming trend to continue.
"Consumers are using technology to find as many ways to save as possible, and showrooming is a prime example of that," said Jackie Warrick, President and Chief Savings Officer at CouponCabin.com in a prepared statement. "As showrooming becomes more widespread, some stores are concerned and are changing their strategies, offering new incentives and providing special offers to keep shoppers buying at their retail locations."
Have showroomers repented?…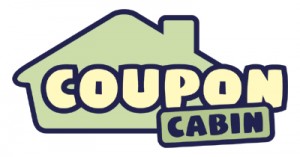 When asked about their plans for the upcoming holiday season, a full 33 percent of the survey respondents said that they will showroom again. The practice has become the easiest way "to find the best possible deals this holiday season."
But aren't showroomers worried about putting traditional bricks-and-mortar retailers out of business? A disturbing 44 percent of respondents said that they are "not at all concerned" about the impact of showrooming on local retailers. Another 41 percent said that they were "somewhat concerned" about the practice's impact. A lesser 12 percent said that they were "very concerned" – while only 3 percent said that they were "extremely concerned."
You can learn more about CouponCabin here: www.couponcabin.com