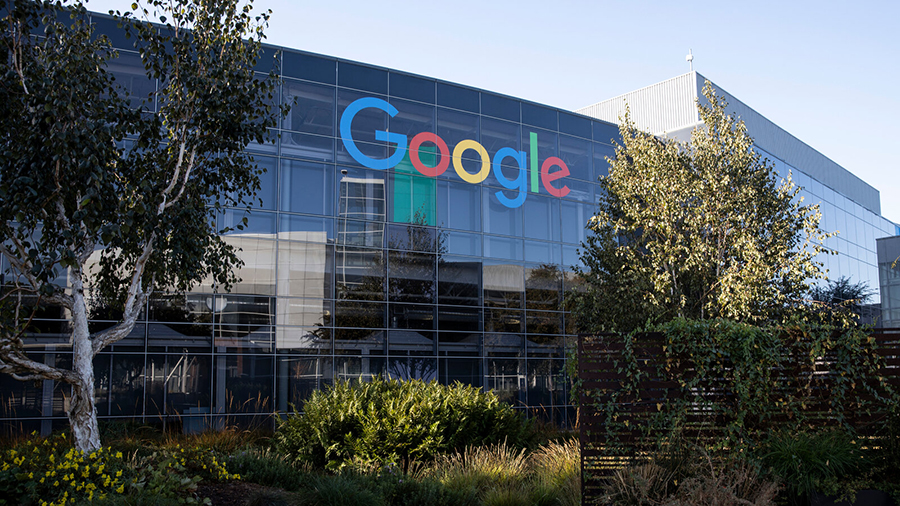 On the eve of the upcoming patent trial in the matter of Sonos, Inc. [Nasdaq: SONO], vs. Google, LLC [Nasdaq: GOOG], both parties had submitted motions for summary judgment trying to win as many points as possible while also clearing away as many outstanding issues as possible to limit the number of factual matters to be determined at trial by a jury. It has been a long and winding road to get to this point, but one thing seems clear to me, Sonos may have gotten more than they bargained for, as this action with Google, their largest adversary by far, appears to have taken a bit of a toll.
Learn more on Sonos vs. Google and the impending trial
Like a hungry hyena deciding to attack an elephant, the size of the prey presents unique challenges and not only makes the odds of success lower but the likelihood of sustaining injuries much higher as well. So it may turn out to be the case for Sonos, who in 2020 filed a series of major patent infringement actions against tech giant Google – a company nearly 165 times larger than they are.
Fresh off a series of convincing and nearly total lawsuit wins against smaller players like D&M Holdings (Denon, HEOS) and Lenbrook – as well as negotiated licensing deals with Legrand and others – Sonos puffed out its chest and set its sights higher, this time on tech industry behemoth Google. In 2020, Sonos simultaneously filed two actions against Google – one with the U.S. International Trade Commission, and another with the U.S. District Court in the Central District of California. It was a bold move to be sure, for Google is far and away the largest combatant with which it has chosen to fight.
And it wouldn't be long before Sonos felt the painful counterpunch of Google's giant clenched legal fist.
Google Fought Back Viciously
Google fought back, and they fought back viciously – filing aggressive responses to Sonos' suits and simultaneously filing its own action for a declaratory judgment of non-infringement in a district court in Northern California and patent infringement with the USITC as well. Leveraging its scale, Google took the added step of filing multiple actions against Sonos in courts literally around the world. Sonos responded by filing a new action covering more, and different patents, this time in a court in the Western District of Texas, known to have a super fast litigation pace known as a "rocket docket."
Early in this dispute, Sonos logged a win when the ITC found Google guilty of infringing on Sonos' five claimed patents. Then, in a surprising decision, Google convinced the panel at the ITC to allow it to submit samples of its infringing products that have been engineered or altered to bypass the Sonos patented technology.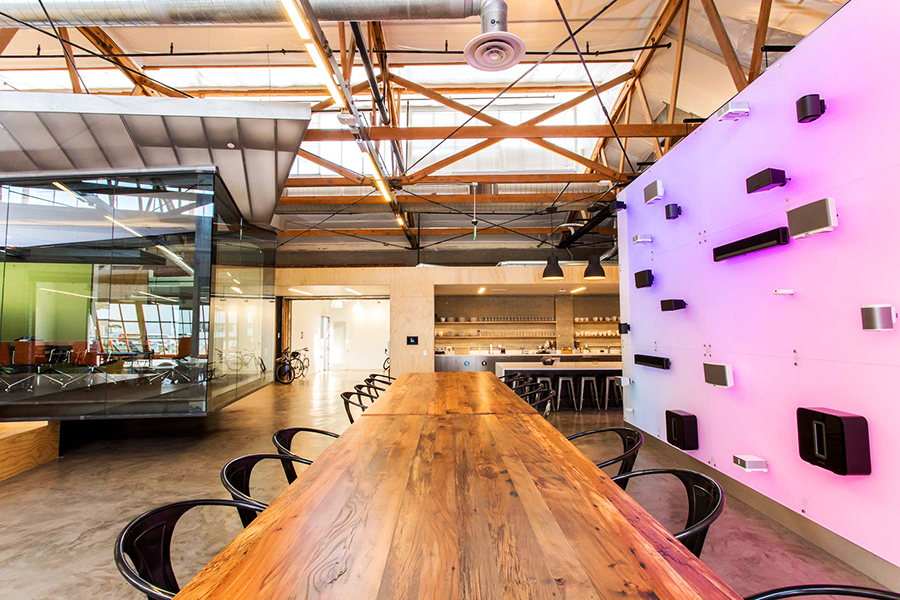 Why Did Google Do This?
Why did Google do this? By eliminating the Sonos patented technology, Google eliminates the need to pay any kind of royalty or licensing fees to Sonos. Frankly, that is what all of this Sonos patent litigation is all about – the company was seeking to generate a revenue stream with royalties on its patent portfolio from any company selling multi-room wireless music systems. Google forced them to pay millions to litigate a judgment of infringement, and then engineers around the Sonos technology to eliminate their ability to earn a stream of royalty payments from Google.
This is a real power move by Google, but it does remove features from their products. This could make their speakers competitively inferior to Sonos in the consumer market. It is just another sign of the aggressiveness Google has employed in this case.
The intensity of this outbreak of hostilities with Google seems to have had an impact on Sonos. For example, near the end of my story here, I reported that Sonos told the Verge that they have put Amazon on notice that they too are infringing on Sonos patents. Well, it's now three years later and so far, Sonos has not engaged in any actions against Amazon.
Perhaps their plate is a little full right now?'
Where Things Stand Now
So where does the matter stand now? It may be nearing an end – or at least an end of this round. The courts have essentially merged all three actions – from the Central District of California (Sonos vs. Google), from the Northern District of California (Google vs. Sonos), and from the Western District of Texas (Sonos vs. Google). These are now all being handled in the Northern District of California under the watchful eye of the Honorable U.S. District Judge William Alsup.
Discovery in all cases has been completed and the matter is rapidly heading to a trial, now scheduled for May 8, 2023. Both sides have entered pre-trial Motions for Summary Judgment – attempting to get a judgment from the judge on select matters that both sides feel can be decided now based on the evidence that now exists…or doesn't exist.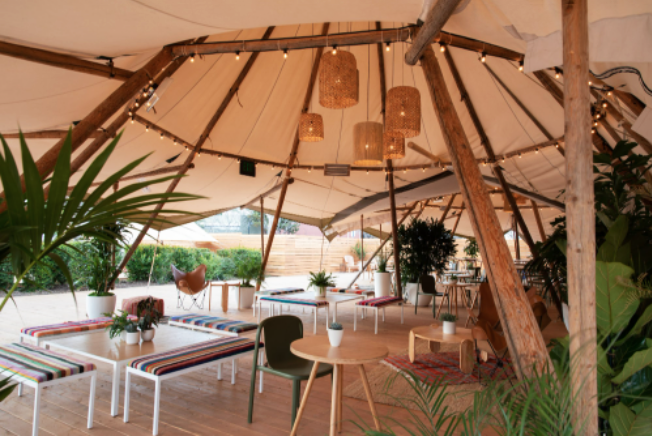 Litigation Forces Focus
What is remarkable is that the process of litigation has really focused the multiple cases down to a handful of issues to be litigated. In its initial complaint, Sonos claimed Google was infringing on a total of five separate patents. Later, in the action it brought in the Western District of Texas, the company alleged another five patents upon which it says Google was also infringing.
Now, in the summary judgment filings, the years of fighting and a multitude of claims come down to just a one-paragraph explanation of what must be completed to end this matter. The quote below is from the judge's Order that settles the dueling Motions for Summary Judgment.
Both Sides Move for Summary Judgment
With trial looming in this patent infringement action, both sides again move for summary judgment. Alleged infringer [Google] now moves for summary judgment of invalidity and no willful or indirect infringement of the three remaining patents, as well as non-infringement of two of those patents based on a purported design-around. Meanwhile, patent owner [Sonos] now moves for summary judment on alleged infringer's contract-based claims. For the following reasons, alleged infringer's motion is Granted in Part, Denied in Part, and Deferred in Part, whereas patent owner's motion is Denied as Moot. [Emphasis in original]

William Alsup, U.S. District Judge, Northern District of California; ORDER RE MOTIONS FOR SUMMARY JUDGMENT
In the introduction to the densely packed 33-page long judge's discussion, decision, and orders disposing of these dueling Motions for Summary Judgment, we find a case whittled down to just four remaining patents at issue, although some of these have multiple claims. These patents are 9,967,615 (the '615 patent), 10,779,033 (the '033 patent), 10,848,885 (the '885 patent), and 10,469,966 (the '966 patent). Within the first few pages of the judge's explanation of the reasoning behind his ruling, one of these four patents will be eliminated – and a little later, another will be cut as well.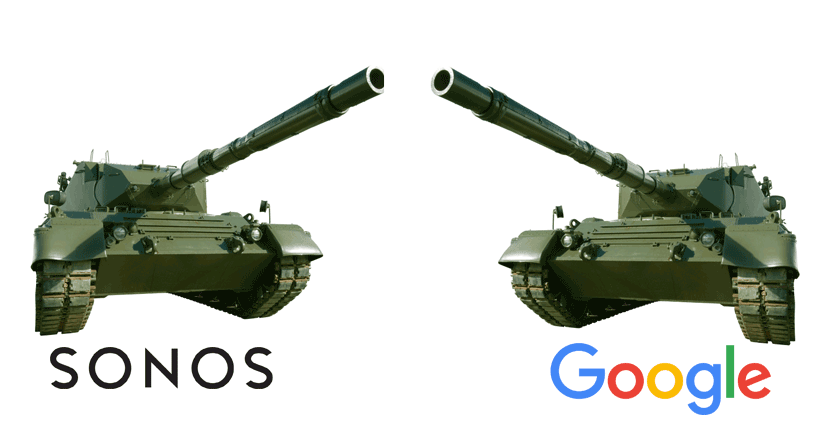 A 'Patent Showdown' Bench Trial
In the middle of Page 2, we learn that the court held a "patent showdown" or special in-person "bench" trial before the judge to argue specific patent claims (which by the way was also preceded by dueling Motions for Summary Judgment). In that trial, the judge ruled that Sonos' claim 13 related to the '615 patent is invalid (other claims asserted by Sonos but not discussed during the patent showdown on the '615 patent include claims 18, 19, and 25) – a big win for Google. In other words, the court found that Google did NOT infringe on this claim 13.
What was claim 13 on Sonos patent '615? Basically, the '615 is a patent related to "casting" – defined by the court as "…the act of transferring playback of media content from one device (e.g., a phone) to another (e.g., a television)…" It probably won't surprise you to know that Google as well holds several patents related to casting, in this case, analyzed in the context of YouTube Remote. Google was able to convince the judge that claim 13 on patent '615 is invalid.
Sonos Withdraws Patent '615…Or Tries To
Interestingly, since the judge found against Sonos on claim 13, the company "has since withdrawn its remaining claims based on the '615 patent." Why would they fold up their tent and pull this patent with its other claims out of the lawsuit? Most likely, they sensed danger as the procedure was drifting dangerously close to potentially invalidating the '615 patent in its entirety. It seems that some of Google's casting patents predate Sonos patents. And if you know anything about patent matters, you know all about the concept of "prior art." One of the most common ways to get a patent declared invalid, prior art refers to showing a court that a patent in dispute describes an invention that already exists, which you prove by showing prior art from a previously filed patent or existing product.
Interestingly, since the publication of the Court's Order on the Motions for Summary Judgment, Sonos has notified the court that Google has won a decision by the Patent Trial and Appeal Board declaring that Sonos' other claims on the '615 patent, claims 18, 19, and 25, are invalid. This is yet another big win for Google.
A Stark Example of Aggressiveness by Google
But in one of the starkest examples of the aggressiveness of the Google legal team, they have briefed the court with a letter to the judge insisting that these other claims for '615 patent – claims 18, 19, and 25 – must go forward to trial before the jury. Why would they want to take time to go forward and litigate on a patent that the other party is voluntarily pulling out of the dispute? Google, I suspect, smells blood here and wants a jury to issue a judgment that all claims surrounding patent '615 are invalid. The judge allowed Sonos to withdraw their prosecution of the '615 patent but made no ruling on Google's suit for a declaratory judgment that the '615 patent and its claims are invalid. So Google wants to proactively go forward…and Sonos wants to keep its '615 powder dry and not bring that patent to the jury.
There is good reason to try the '615 patent at the upcoming trial because Google still has a live claim for a declaratory judgment of invalidity of claims 18, 19, and 25 of the '615 patent that is unaffected by any of the issues raised in Sonos's letter.

Sean Pak, Attorney with Quinn Emanuel Urquhart & Sullivan, LLP representing Google, in a letter brief to Judge Alsup
In any event, aside from the remaining controversy surrounding the '615 patent, as you'll see below Sonos is otherwise down to their final two patents, which the judge has determined will go to a jury to decide whether Google has in fact infringed upon them. These final two patents are the '885 patent and the '966 patent.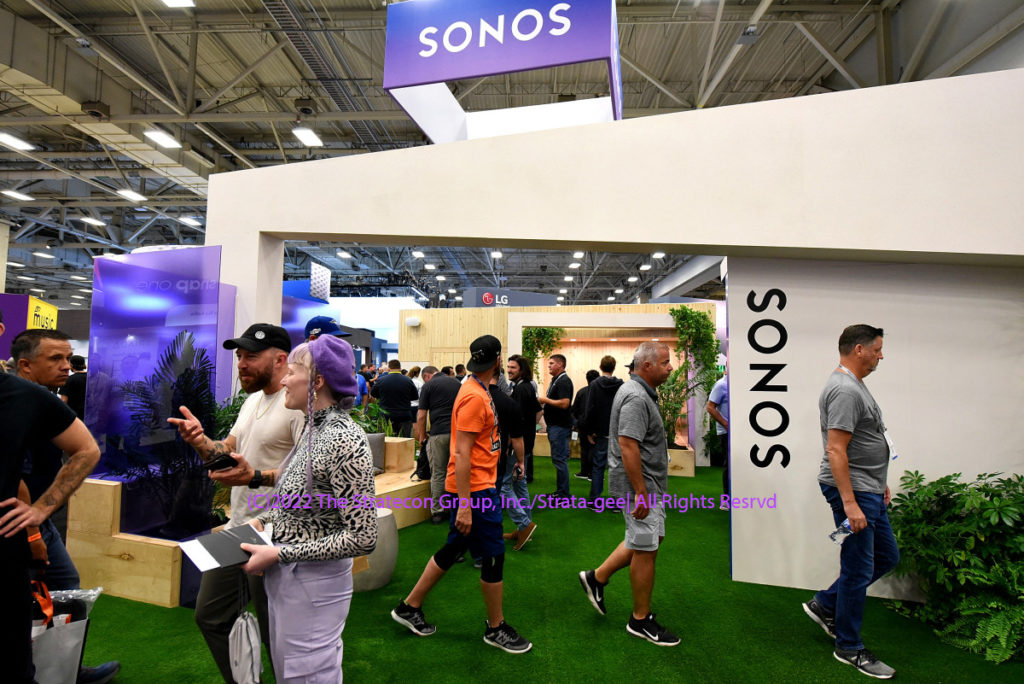 Sonos is Down to Just Two Patents at Issue
Here then, in short form, was the judge's final determination on the dueling Motions for Summary Judgment…
"Specifically, Google's motion as to the invalidity of the '033 patent and no willful or indirect infringement of the '885 patent is GRANTED." [Ted: Another Sonos patent bites the dust. Both the '615 and '033 patents are eliminated or invalidated by the judge, pre-trial. Furthermore, Google is deemed to have not infringed upon the '885 patent.]
"Google's motion as to the invalidity of the '885 and '996 patents, and no willful or indirect infringement of the '966 patent is DENIED…"
"…whereas Google's motion as to no willful or indirect infringement of the '033 patent is DENIED AS MOOT." [Ted: This is due to the '033 patent having already been declared invalid.]
"Google's motion as to non-infringement of the '885 and '966 patents based on a purported design-around is DEFERRED." [Ted: Google has told the judge that if the jury finds Google infringed on any Sonos patent, including these two, they would re-engineer their products around the Sonos technology such that there is no more infringement. They will demonstrate their compliance to the judge at a later bench trial, which is why the final disposition of this motion is "deferred."]
"…Sonos's motion for summary judgment as to Google's breach of contract and conversion claims is DENIED AS MOOT."
It All Boils Down to Just Five Remaining Issues for the Jury at Trial
The judge completed the document presenting his order by declaring that the following are the five remaining issues to be determined by the jury at trial…
Sonos' claim for infringement (direct, willful, and indirect) of the asserted claims of the '966 patent [NOTE: While two patents remain in dispute, in reality, Sonos is down to just the '966 patent as their last hope for an infringement finding against Google]
Google's counterclaim for non-infringement of the asserted claims of the '966 patent
Google's counterclaims for the invalidity of the asserted claims of the '885 and '966 patents
Damages for infringement of the asserted claim of the '885 patent
Any and all remaining issues in the entire case
In reading through all of the materials, it is hard to imagine that Sonos is satisfied with how this case is going. Clearly, as compared to their other cases, Google is well-resourced, has solid legal representation, and has a tremendous amount of experience with patent matters. Google is extremely aggressive and have caused multiple Sonos patents declared as invalid. They have made Sonos work harder than ever only to see their claims really whittled down to literally just a couple of patents.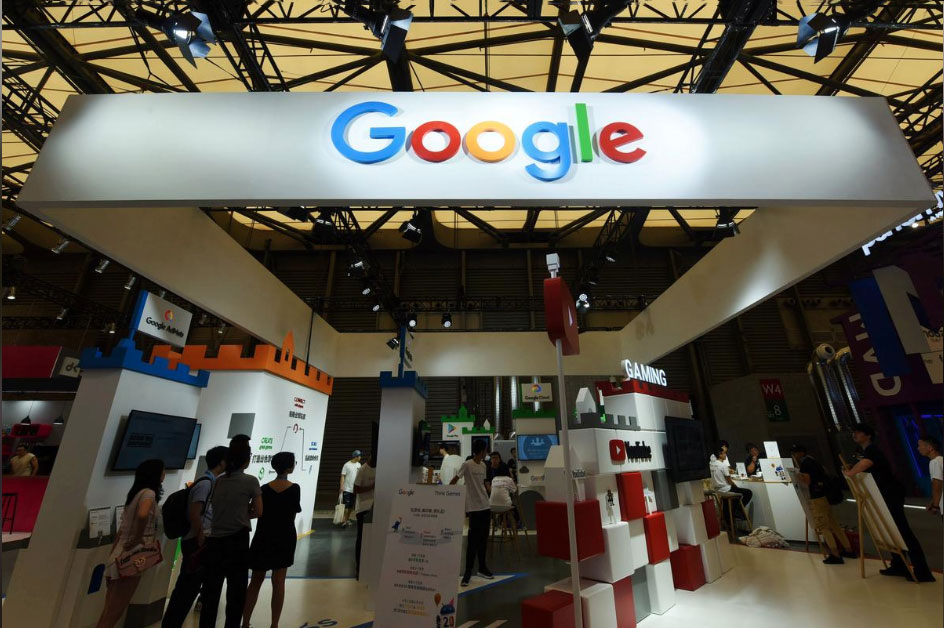 Sonos Could Prevail, But What Have They Won?
Of course, it is entirely possible that Sonos could prevail on these remaining patents. However, such a victory would be minimal compared to what they had envisioned at the beginning of this case in 2020. And, given Google's notice to the court of their intention to re-engineer their products around any findings of infringement, Sonos' victory is minimized to a market competition advantage…but not a monetary windfall.
It cost them a lot of money and time to get to this point.
See more on Sonos by visiting sonos.com.
Learn all that Google offers at store.google.com.