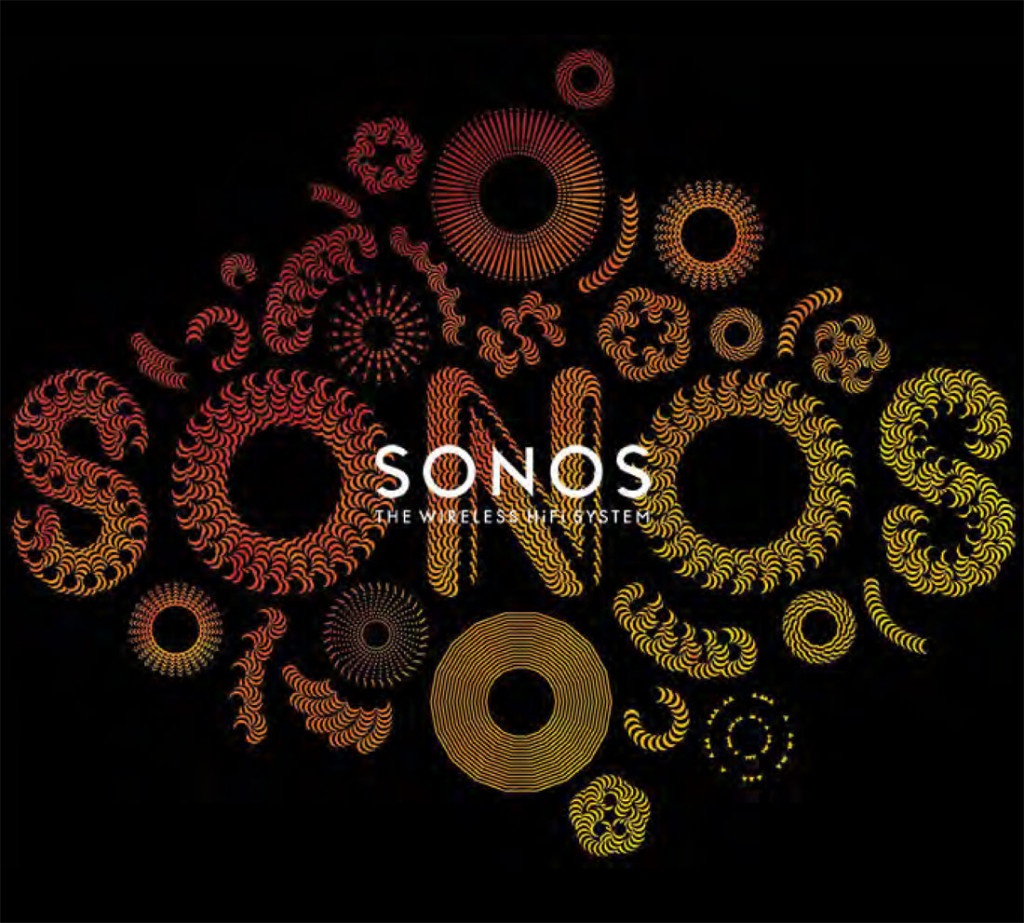 In yet another sign of patent success for Sonos, major industry player Legrand has agreed to a multi-year licensing deal to cover the technology used in their Nuvo line of wireless multi-room products. This is yet another sign that tends to add to the growing power of the Sonos patent portfolio covering these technologies.
See more on this announcement of a deal with Legrand…
Strata-gee has closely followed the legal strategy of Sonos as it seeks to enforce its patent portfolio and set up a new revenue stream with licensing agreements generating royalty payments with an almost endless list of brands that offer any type of digital wireless multiroom product. Currently in a pitched battle with Big Tech brand Google over just this issue, the more wins that Sonos can get under their belt, the more likely that courts and juries are going to side with, and find in, the company's favor.
Details on this new agreement are sparse, and the announcement came only from the Sonos side…not Legrand. But Strata-gee has previously learned that Sonos has sent letters of demand to a wide range of industry brands. Although I cannot say this with certainty, it seems likely that this licensing agreement with Legrand started with just such a demand letter.
Legal Strategy First Appeared in 2014
Sonos innovation created multi-room wireless audio – the technologies we invented enable many of today's listening experiences and we continue to innovate to enable the experiences of tomorrow. We believe in a fair marketplace where companies compete on a level playing field and contribute with their own innovations and experiences. We're please to see more companies such as Legrand recognizing the strength and value of our IP and providing appropriate compensation."

Eddie Lazarus, Sonos Chief Legal Officer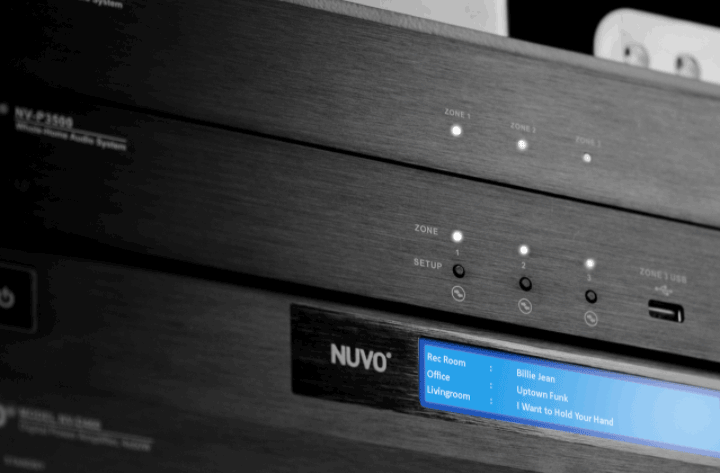 I first began reporting on this new Sonos patent litigation strategy way back in 2014 when the company filed a lawsuit against Denon over its HEOS line of multiroom music systems. That suit went the distance with Denon putting up strong resistance, including filing a countersuit alleging that Sonos was in fact infringing on a group of Denon patents.
First Patent Battle With Denon Resulted in a 'Decisive Win'
Ultimately, after four years of battle, Sonos prevailed in the matter with a decisive win on all of their major points. It must have been a daunting process that the jury went through to come to this decision in a case that – for average citizens – must have entailed a confusing mixture of the nuances of technology engineering and product design in electronics. Yet the jury offered a huge win for Sonos not only agreeing with the company's position, but even – in an earlier decision – invalidating certain Denon patents.
Suitably cowed, Denon signed a licensing agreement with the company…and a strategy was born in the Santa Barbara headquarters of Sonos. Shortly after the conclusion of that trial, I began hearing from sources about a variety of brands receiving threatening lawyers letters. Apparently, one of those companies was Lenbrook for its Bluesound line, as Sonos eventually sued them as well.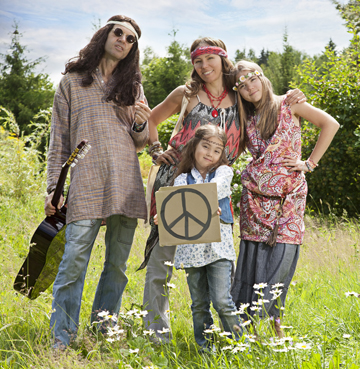 Second Battle With Lenbrook Yielded an Even Quicker Capitulation; But What of Goliath?
The result of that litigation? Well, much like Denon, Lenbrook capitulated and now has a licensing agreement with Sonos, after first offering a fiery counterpunch. But for Lenbrook at least, that licensing deal came much more quickly than the Denon one did.
But both of these first two skirmishes have only served to embolden Sonos to prepare for more, building on their momentum. Now, in their nastiest battle ever with Google, David has taken on it's biggest Goliath. Will their slingshot fly true and hit it's mark? Sonos is aided by Google taking hits from an even bigger opponent – the U.S. government and its powerful agencies who have chosen now to engage with Big Tech, saying they have too much market dominance, in a bipartisan effort.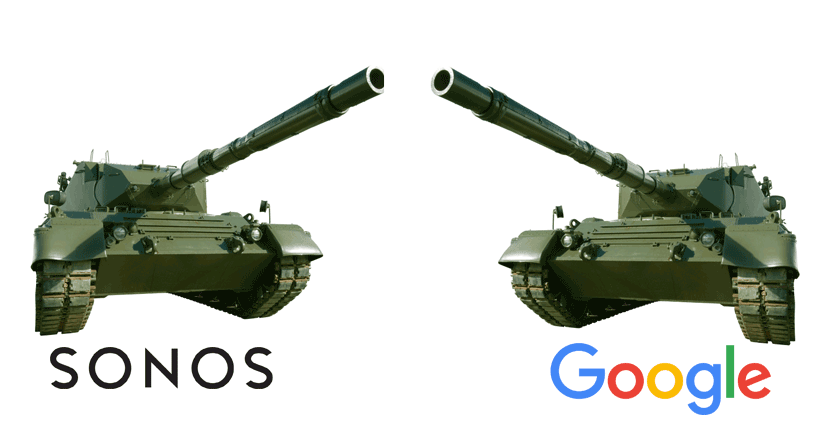 Who knows? Perhaps, Sonos has Google right where they want them..surrounded!
Learn more about Sonos by visiting: www.sonos.com.