On Thursday last week, Sonos, Inc. (NASDAQ: SONO) filed another patent infringement lawsuit, this time against Lenbrook Industries Limited and Lenbrook America Corp. At issue here is Lenbrook's Bluesound brand launched back in 2013 to great fanfare as Strata-gee reported on at the time…and also discussed here…and which Sonos claims infringes on multiple Sonos patents.
See more on the Sonos suit vs Lenbrook…
Fresh off their almost total victory over D&M Holdings (in that case over their HEOS brand), Sonos is emboldened to continue their campaign of acquiring royalties from notable industry players in the wireless multiroom music system segment. Next up to bat is Lenbrook who has seen success with its Bluesound brand which incorporates many of the features and benefits of wireless smart speaker-based systems like Sonos, but is generally targeted to a more upscale, specialty digital native they call "audiophile 2.0."
I reached out to Lenbrook for a comment on this development and they supplied me with this brief statement:
"We understand that there was a patent infringement lawsuit filed against Lenbrook. We have not been served with the complaint. We have retained legal counsel and are in the process of investigating."

Statement from Lenbrook
Claims a Total of at Least 7 Patents Infringed
Sonos claimed that seven of their patents had been violated: Patents No. 8,588,949…9,195,258…9,219,959…8,868,698…9,883,234…8,938,312…and 9,252,721. Of these, two – 8,588,949 (the '949 patent) and 9,195,258 (the '258 patent) were also litigated in the patent infringement lawsuit with D&M Holdings (HEOS).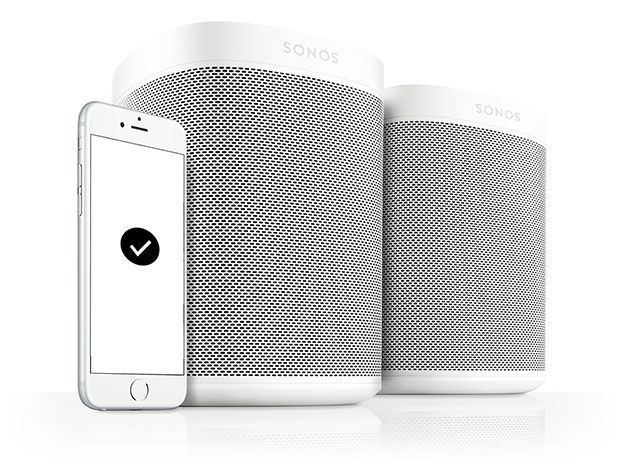 Sonos' complaint was extremely well written and complete. Clearly, they had learned from their conflict with D&M as far as how to present their facts clearly and precisely. As I noted in Strata-gee's coverage of their case vs. D&M, litigation involving the complexities and nuances of patents are exceedingly confusing for consumers…some of whom will serve as jurors in these cases.
Clearly Presented Background to the Matter
Sonos started their complaint with a complete but simple background explanation as to just what this case is about. They explained in the opening paragraphs how their invention differs from most of the systems that existed at that time.
From the Complaint: "In contrast to conventional home audio systems that required a centralized receiver tied to speakers with a maze of wires, Sonos invented a multi-room wireless home audio systems with intelligent, networked playback devices that did not require wired connections to a centralized receiver."
Improving on the Deficiencies of Conventional Audio Systems
Later on, they added: "Thus, Sonos's audio system comprising networked 'zone players' controlled by physical 'controllers' over a data network provided an entirely new paradigm in home audio that improved upon the technological deficiencies of conventional audio systems."
To help their concepts to sink in, the pleading makes copious use of media quotes – lending credibility to their points by using the words of established resources, such as: "(2014 Consumer Reports: 'Sonos not only helped to invent the wireless speaker category, the company also set the bar for performance, ease of use, and flexibility.')"
Lenbrook Had Been Sonos' Canadian Distributor
There were some interesting surprises in this document. For example we learn that in the recent past, Lenbrook and Sonos had a direct relationship.
"Prior to launching its Bluesound System in 2013, Defendants [Lenbrook] served as a distributor of Sonos's wireless audio products and technology since at least 2007, more than six years before Defendants released their first Bluesound products. Moreover, pursuant to Fed. R. Civ. P. 11(b)(3), Defendants' experience as a Sonos distributor was a catalyst for Defendants' decision to launch the Bluesound System in 2013 and to target the wireless audio market that Sonos created."
Now I have to admit, in some instances of the Complaint's references to media quotes seemed a little contrived…a little "stretched" to try to fit a certain point. I also wonder if some of these quoted media would take exception to the concept of their words being used by one party in a lawsuit to attack the other.
Using Industry Media to Score Legal Points
For example, in this Complaint, Sonos' attorneys sought to make a competitive market connection between Bluesound and Sonos. To do this, they turn to a quote from Digital Trends in one case, where DT said, "the Bluesound System is 'aimed squarely at audio fans who like the Sonos model.'" They went on to similarly quote Sound and Vision and What Hi Fi?
As they did with the D&M Holdings litigation, Sonos took great pains to show how the infringing party, in this case the Lenbrook Bluesound line, copies the Sonos line. Sometimes that worked somewhat, other times…well, not so much. Their first example, however, may be convincing to some.
Using images from a Digital Trends article, the DT article had shown a series of photos placing a Sonos model directly next to the comparable Bluesound model. While the industrial design between the brands is clearly not identical, the size and shapes of each model (assuming DT took pains to match the scale of each photo) suggested a similarity.
Product Design & Marketing Materials Comparisons
This comparison shown above certainly isn't conclusive, but some might consider it slightly problematical for Lenbrook given some of the physical similarities. On the other hand, in the image shown below, Sonos attorney's seek to show that Bluesound directly copied their marketing materials by utilizing a "family" shot of components.
However, this suggestion to me is unpersuasive as these types of product line or family shots are not at all uncommon in our industry. I don't think Sonos invented this type of photo layout.
In any event, following the initial background section, Sonos inserted a section explaining their patent litigation with D&M Holdings – and the huge win that was for them. This section was not short, but it also was not as long as it could have been.
Meat on the Bones – A Patent-by-Patent Explanation
Then the complaint then goes patent by patent to add "meat to the bones" of this action. They explain what each patent is titled, what it covers, the problem the patent recognizes and solves, why the inventions utilizing that patent's technology are important, what the media has recognized about the technology, and how the Defendants have incorporated that innovation into their products. They used the exact same template for each patent, which once the reader gets the pattern of this section, helps them to digest a lot of information.
All of this is offered in pretty straightforward language with minimal jargon (used only when unavoidable) so that a common man could mostly understand it.
40 Pages In, The Reader is Prepared to Hear the Claims
Now, almost 40 pages into the complaint, this clearly explained background information has positioned the reader for the next most important part of the complaint – the specific Counts of Infringement. Here, Sonos' attorneys used a clever method of presenting the claims by creating a two-column table presenting the specific claim in the left-hand column, with the specific detailed information on how Bluesound violated that claim positioned along side it on the right-hand column.
Since many claims have multiple parts, the document takes care to line up each section to make it easy to compare the allegation with the evidence. The evidence presented is detailed, with many including images and graphics.
This Presentation Benefits From Past Lawsuit with HEOS
This presentation is likely the result of their previous litigation with D&M Holdings. The judge in that case put great emphasis on "claim construction" which added significantly to the time it took to prosecute that case. The judge clearly was concerned about taking a case to a jury that is presented in a way to aid comprehension.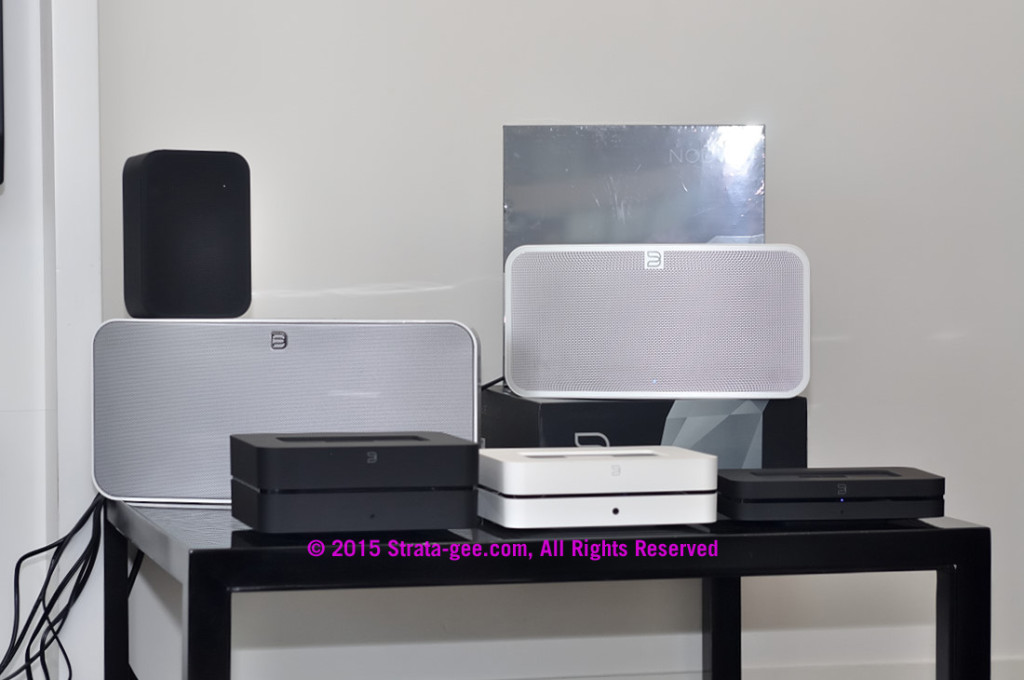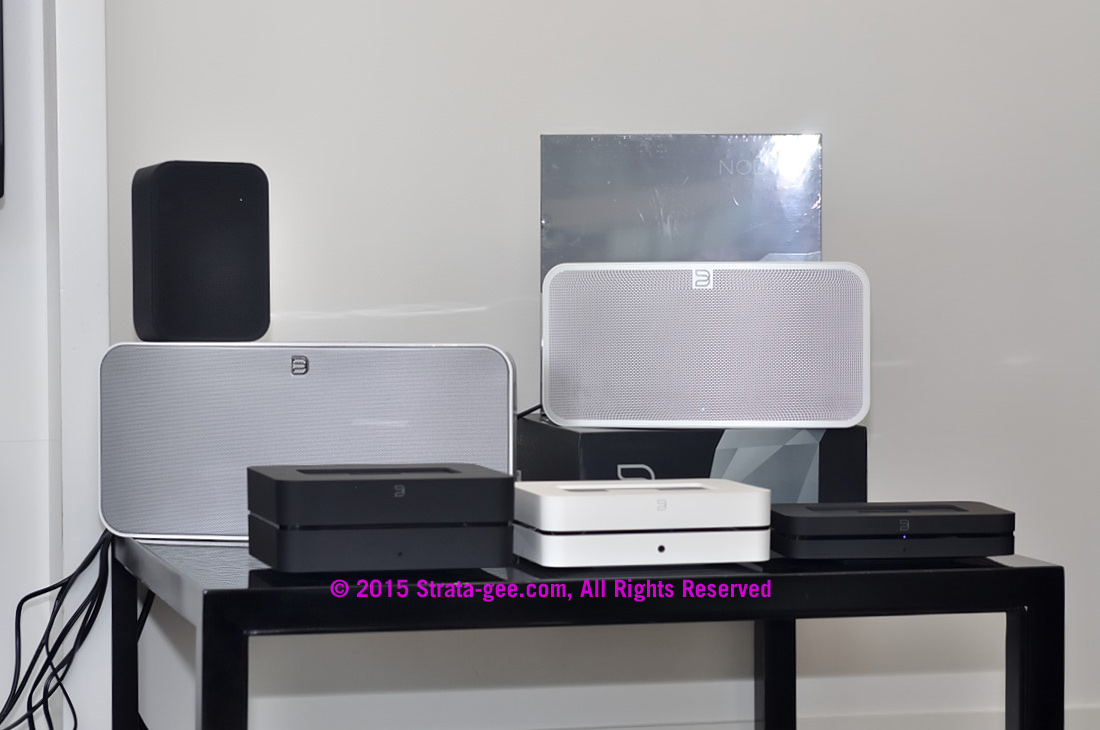 So by carefully considering the claim construction, with representative evidence shown in synchronization with alleged violations…not to mention the plain language of the prose, and copious amount of background information, Sonos has gone out of their way to make the issues as clear and concise as possible. At least as possible as a complicated patent matter can be.
Hold On, There's Two Sides to Every Story
So now we wait for a response by Lenbrook. Once served, Lenbrook will have 21 days to file a response to the lawsuit. There are two sides to every story and it will be interesting to see how Lenbrook responds to the information presented here.
As I have pointed out in other posts on litigation, they tend to go one of two ways – either Lenbrook will want to fight, in which case we will have to wait approximately three years or so for the final disposition. Or in the alternative, Lenbrook will immediately open negotiations for a royalty payment to Sonos on their Bluesound systems.
Bluesound's Luxury Positioning May Help
One advantage Lenbrook has is that they have positioned Bluesound as a premium product. As a general rule, the luxury or premium buyers tend to be less price sensitive – which is very helpful if a luxury supplier is forced to raise prices to accommodate a royalty-inflated cost structure.
Learn more about Lenbrook by visiting: lenbrook.com.
See all that Sonos has to offer at: www.sonos.com.