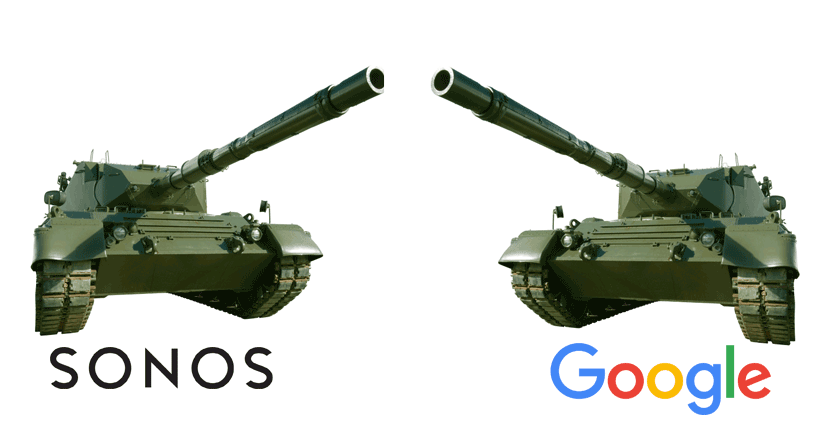 It must be really interesting in those Sonos and Google joint product development meetings, where the parties meet to discuss their partnership on the Google assistant technology built into Sonos products. You see, in addition to this product partnership, both companies are ensnarled in a nasty round of lawsuits accusing each other of various patent violations – with tactics and rhetoric heating up as each fired new salvos at the other just this week. On Monday, Google sued Sonos. On Tuesday, Sonos sued Google. This is getting serious…
See what's happening now between Sonos and Google
First, let's back up. On January 7, 2020, Strata-gee reported that Sonos – in what I called their boldest move yet – filed a patent infringement lawsuit against none other than the mighty Google. As if that wasn't enough, the company additionally filed a separate complaint against Google with the U.S. International Trade Commission, also alleging patent infringement and asking the Commission to bar the import of all offending Google devices.
Sonos was clearly feeling their oats, fresh off of their defeat of Denon in a multi-year patent battle that ultimately found in favor of Sonos and deemed Denon an infringer with their HEOS line of wireless multi-room music systems. Ultimately, Denon agreed to pay per unit royalties to Sonos for the use of their technologies.
Despite Skepticism, Sonos' Claims Prevailed Over Denon
I noted at the time that I had some skepticism about Sonos' patent claims against Denon/HEOS, because it seemed that some of the claims appeared to be for patents covering really basic concepts. This was also noted by the Verge, who said that the patents at issue in their action against Denon covered "the foundations of wireless audio systems: setup, playing in synch, creating stereo pairs."
But the jury found in favor of Sonos on those very patents. Chief Legal Officer Eddie Lazarus for the company told the Verge that those patents at issue with Denon – and now raised in their case against Google – are "battle-tested," This fact makes Sonos quite confident they will prevail on at least those patents in the dispute with Google as well.
Google is a Higher Horsepower Combatant
Still, Google is a highly accomplished technology company – one of the largest in the world – with a robust history of creating and defending intellectual property (IP) matters. Also, Google has almost limitless resources to battle as long and as hard as it takes – far overshadowing Sonos' war chest. Google responded to the lawsuit by both denying Sonos' allegations, and then countersuing. Google's countersuit seeks to have the court invalidate each of the Sonos' patents.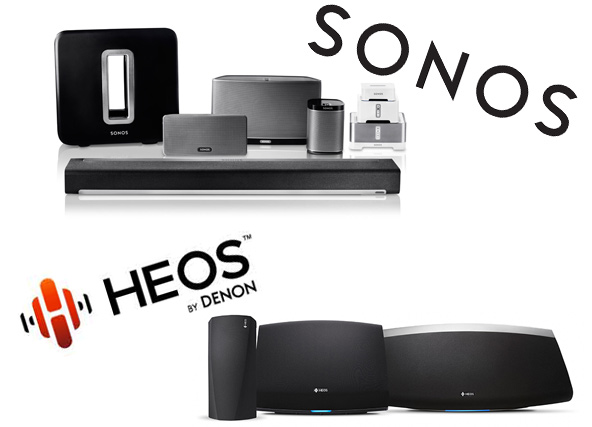 The district court has chosen to stay (or pause) the lawsuit while the trade commission makes their independent determination. After that time, the case in district court will begin again.
Folks, the stakes are pretty high for both of these parties. And, from the looks of the filings, each is equally confident in their ability to prevail. This could get really ugly.
Google Delivers a New Punch During the Pandemic
Then, in a surprise move in June – yes, during the pandemic – Google filed an entirely new lawsuit in a different district court (in Northern California, their home turf) alleging that actually, Sonos is infringing on multiple Google patents. This new action names five separate patents at issue, and presents a very different picture of the background of the relationship between the two parties compared to the one Sonos had previously put forth.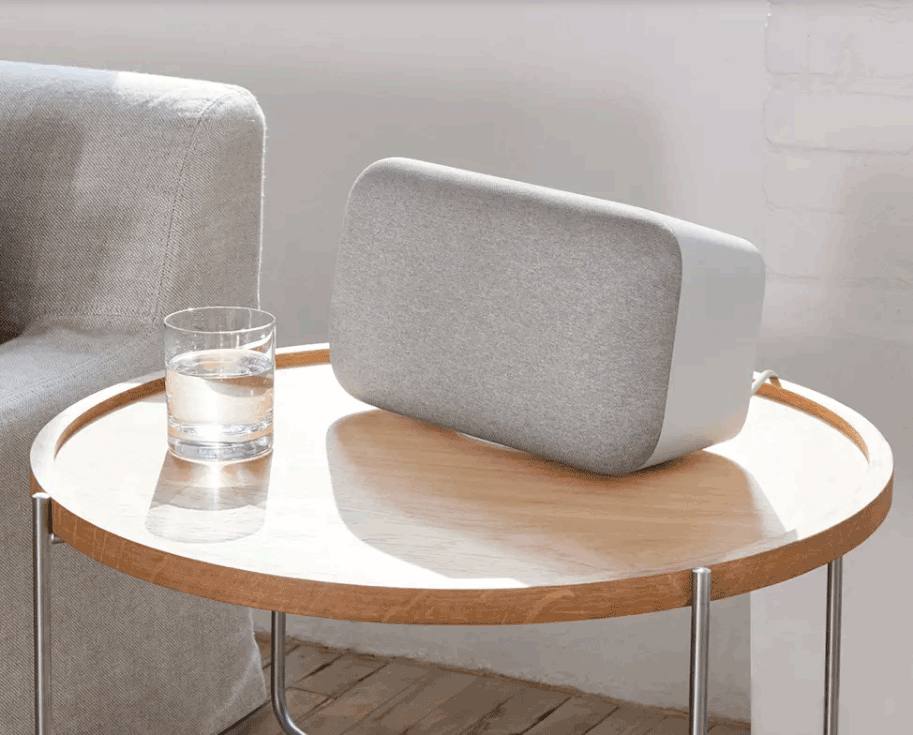 By matching Sonos on a claim-for-claim basis, this could be a strategy by Google to position the matter for resolution by a cross-licensing agreement. This is a common tactic to resolve competing comparable lawsuits. However, Sonos may have other ideas.
Sonos Files Motion to Dismiss One of Google's Patent Claims
Sonos has responded to this new lawsuit by filing a motion to dismiss one of Google's claims – on U.S. Patent No. 8,583,489, (the '489 patent) titled "Generating a Media Content Availability Notification." Curiously, Sonos initially filed a motion to dismiss three of the five patent actions, then inexplicably withdrew that motion to file this new, more narrow one against just one of them.
This strategy – attacking one or two patents in their opponents countersuit – echoes one they took in their legal battle against Denon, who had responded by filing a patent infringement counterclaim against Sonos. I'm not an attorney, so I can't claim to know what Sonos' legal strategy is here. But it is possible that the company is "testing the waters" with this court on a more limited motion against a counterclaim to see the reaction. If the court finds in favor of this limited motion to dismiss this one Google claim, then likely a new motion will be filed to dismiss the other four claims.
This strategy worked for them against Denon, and it put Denon on the defensive. But will it work here? That remains to be seen.
But wait…there's more.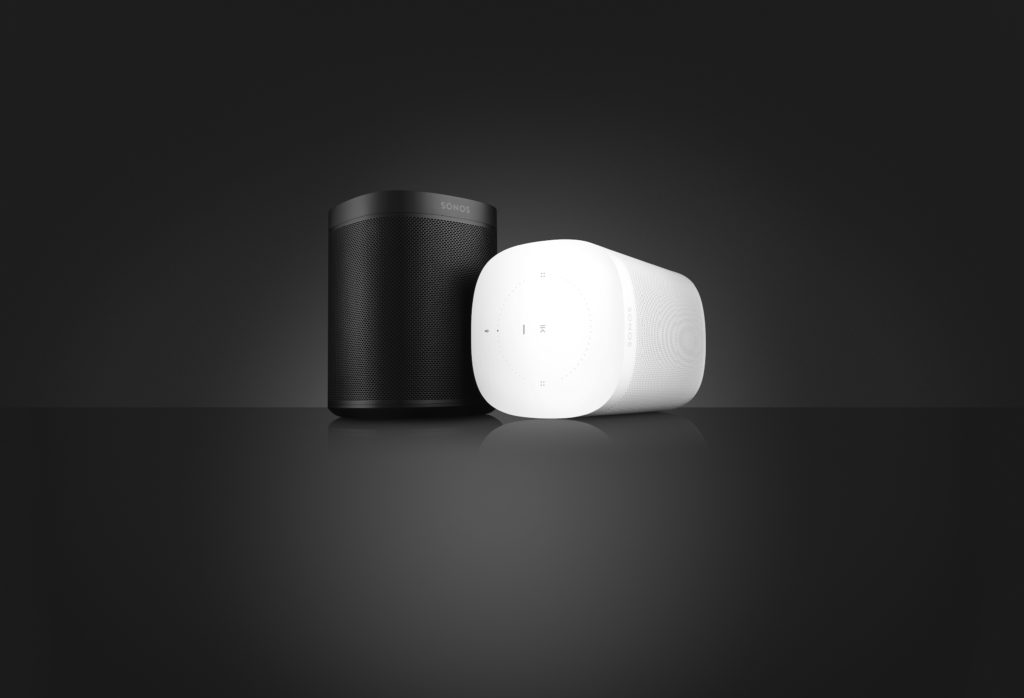 Then…Just This Monday, Google Struck Again
Then on Monday, September 28th, Google struck again – filing a new action in the same United States District Court, in the Northern District of California, as their previous action. This new action is a Complaint for Declaratory Judgment of Non-Infringement… of the patents Sonos is litigating over.
Google is asking Magistrate Judge Laurel Beeler of this district court to engage in fact finding, such that she reaches a conclusion – and issues a pre-emptive declaration – that Google has not infringed on the patents as Sonos claims. This action has a basis in law, Google says: "This action arises under the Declaratory Judgment Act, 28 U.S.C. § 2201, and under the patent laws of the United States, 35 U.S.C. §§ 1-390."
But…On Tuesday, Sonos Hit Back; Raising the Ante
Not intimidated, the very next day, on Tuesday, Sonos slugged back – and they hit back in a way that raised the ante. We are now at the big boy table in this game of strategic legal poker…ante up!
Sonos filed yet a new lawsuit alleging patent violations by Google, this time listing five new patents-in-suit. Not only that, but in a bit of an in-your-face move, Sonos filed this lawsuit in the United States District Court for the Western District of Texas, Waco Division.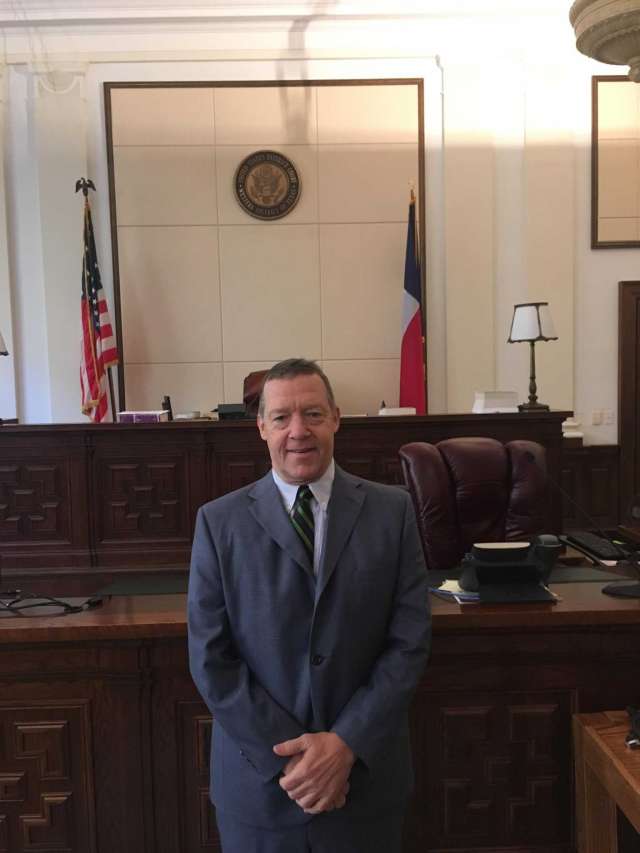 In Litigation, 'Quicker' is a Relative Term
This court, according to various reports, is an area growing in popularity for patent litigation. Said to have a "rocket docket," this court's reputation is to move cases along quickly. So this is a bid to raise the pressure on Google – but the faster pace will add to Sonos' workload as well.
Of course, quicker is a relative term. As I've reported in the past, cases like this typically take three or more years to resolve. But in the district court in Western Texas, it could be as short as two years to completion.
Sonos Has Presented Amazon with Patent Claims As Well
Sonos told the Verge that they believe that Google has violated as many as 100 Sonos patents. Keep in mind that in their case against Denon, the judge forced Sonos to reduce their number of claims – apparently unconvinced in the number of violations that Sonos claimed.
The company also told the Verge that they have presented Amazon with similar patent violation claims as they presented Google. No doubt, if Sonos wins against Google, they will fear no tech giant…no matter how big.
In any event, with five lawsuits filed in three different courts throughout the country, this long and expensive battle is really heating up.