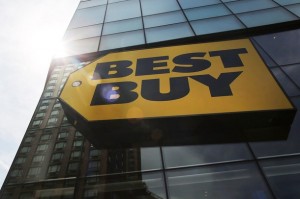 It's been a rough week for Best Buy. And if something doesn't happen soon…it's only going to get worse as the company is on a slippery slope and quickly losing the support of Wall Street. Already the company was embroiled in turmoil having recently dismissed CEO Brian Dunn for an inappropriate relationship with a young, female employee…scolding and then losing founder and chairman Richard "Dick" Schulze who knew about the relationship and didn't tell anyone…and then enduring a reasonably PR-savvy public campaign as Schulze announced intentions to buy the company and take it private. Finally – as if to emphasize how bad things had become – this past Monday the company announced their fiscal Q2 results with a shocking 91% drop in profits. But wait! There's more…
How bad is it at Best Buy? They had to pay someone $32 MILLION to come run it!…
Wall Street is not happy with Best Buy and the company has endured blaring headlines and negative analysis all week-long. One analyst on CNBC called Best Buy a "speculative play" meaning only invest money in them that you can afford to lose.
The board of directors – most likely feeling embattled from all sides as many second-guessed their apparent strong-arming of Schulze's $24-26 buyout offer – tried to seize the initiative by announcing they had hired a new CEO with lots of experience named Hubert Joly. The board also…after a long pregnant pause…responded to Schulze's proposal with an offer to engage in due diligence – an offer Schulze rejected as insufficient.
Board's headway slipped away…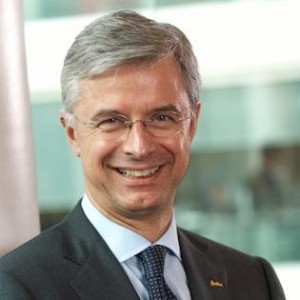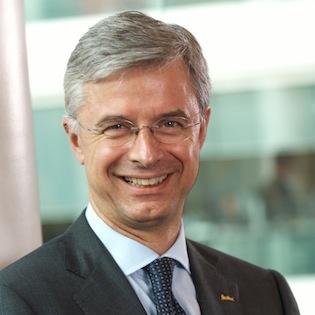 The board seemed to make some headway with financial analysts, many of whom had questioned Schulze's ability to pull his offer off, as it would require a huge amount of debt…added to the debt already held by the company. Credit rating services practically fell all over themselves rushing to announce the downgrading of Best Buy's credit rating to "junk" status.
But on the issue of their newly announced CEO, most investment analysts were not impressed. Joly may be experienced, but his experience is mostly in the hospitality industry – NOT technology…and NOT in retailing. As more was learned about Joly, more questions were raised about his credentials for THIS job.
32 million reasons to come to Best Buy…
Then today, we learned just how bad things had gotten at Best Buy. To entice Joly to take the job, the board offered him a world-class package that – according to an analysis by the Wall Street Journal – is worth up to an impressive $32 million. Well, you might ask, surely most of this package is performance based…right? Surprisingly, I would have to reply, only $3.75 million of this package is performance based…and don't call me Shirley!
"All he has to do is show up for three years to get most of it," a pay expert told the Wall Street Journal. "As a shareholder, you would like to see more strings attached."
To be paid more than the company made…
How does the board justify paying Joly more than 2½ times what the entire company earned last quarter? According to their SEC filing, Joly, an executive at Carlson Cos., was due to come into some sizable compensation there and wouldn't consider moving to Best Buy without the board's agreement to "make whole" on these payments.
The bulk of Joly's compensation is around $20 million for signing – much if it related to these "make whole" amounts. But the Journal also noted that there were some "unusual" provisions not typically seen in CEO packages. For example, the company will pay Joly, a native of France, $6.25 million if he is unable to obtain a visa by the end of next month that would allow him to work in the U.S. This situation, apparently would kill the employment deal.
Nothing base about this salary…
Joly will also be paid a base salary of $1.75 million per year. For the next fiscal year, Joly's agreement guarantees him a cash bonus of no less than $8.75 million…rarefied air for a CEO of a company doing so poorly.
And with most of Joly's compensation guaranteed – as the WSJ says, all he has to do is show up at work to collect. From the tone of the WSJ article, this pay package will not likely endear Best Buy's board to investors who tend to prefer the CEO's pay be tied to the performance of the company. Oh and how much did the company pay Dunn last year? A relatively paltry (by comparison) $7 million.
Work's cut out…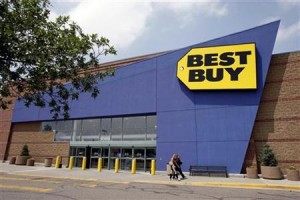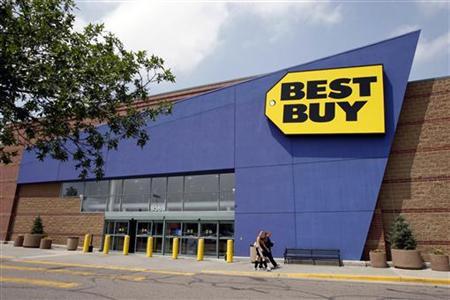 One thing is for sure, Joly has his work cut out for him. The second quarter fiscal results were – to put it mildly – a surprise to Wall Street. Analyst estimates for their second quarter profits were $0.31 per share…but the company reported a large drop with profits coming in at $12 million or 91% lower than the same quarter last year and only $0.20 per share.
Best Buy also booked a decline in sales down 2.8% to $10.5 billion. This figure was also below analyst's estimate of $10.6 billion in sales and represents a comparable store sales decline of 3.2%. Gross margins declined as well, from last year's 25.4% to 24.3% as the company had to discount more to generate sales.
"The new strategic plan that they're trying to execute does not seem to be gaining material traction," ITG Investment Research analyst John Tomlinson told Bloomberg News. "The struggle between the former chairman and current management isn't something that is going to go away any time soon."
Giving time…
The company also suspended its share buy-back program in the wake of these results. Best Buy also suspended its profit forecast for the year saying it needs to give its new CEO time to formulate a turnaround plan.
Still, even in the wake of the poor performance trend, the company throws off a lot of cash and says it will have "free cash flow" of between $1.25 billion – to – $1.5 billion. Troubled companies with a lot of cash are often attractive targets for private equity…a fact that, no doubt, Dick Schulze is counting on.
As skeptical as investors are of Schulze's plan – the surprisingly bad quarterly results will almost certainly swing the scale in favor of a Schulze buyout. One analyst told Bloomberg News that they'll wait to see Joly's plan but it had better be a good one. Otherwise, shareholders will break down Schulze's door to sell him their shares…"with or without board approval."


Related Stories__________________________________________________
Best Buy Board to Schulze: You Show Us Yours Before We Show You Ours
Best Buy Founder Schulze Rounds Up the Old Gang For One Last Try
Best Buy Founder is Forced Out as Ex-CEO Receives $6.6 Million Severance
Best Buy Reveals List of Stores to be Closed
Best Buy's Dunn is Done, But an Investigation into His Personal Misconduct Continues