CEDIA, the Custom Electronic Design and Installation Association, announced earlier this week that it has named Giles Sutton, current Senior Vice President of Member Success and Sales, and Kory Dickerson, current Senior Vice President of Operations, as Interim Co-CEOs, replacing Tabatha O'Connor – the current CEO whose contract is ending in January. The Board of Directors had previously announced that it decided not to extend O'Connor's contract, but didn't say why. Ostensibly, the organization is still searching for a more permanent solution, but for now, we get two CEOs instead of one.
See more on this eyebrow raising CEDIA announcement…
CEDIA, as I have often reported, seems to like to move in mysterious ways. This announcement appears to be yet another example of that notion. While not totally unusual for a major corporation to appoint an interim CEO – Emerald, for example, named Brian Field interim CEO in the wake of the sudden death of then CEO Sally Shankland – it seems a little unnecessary for a trade association to do so when there is ample staff leadership to keep the ship afloat while the search for a permanent CEO is on.
The only reason the organization offers for making such an unusual move is encapsulated in a quotation from CEDIA Board Chairman Rob Sutherland, who suggests this interim co-CEO announcement "…sends a strong message of continuity, experience, and leadership to the CEDIA community."
Board Chair Thinks They're Sending a 'Strong Message'
The appointment of Interim Co-CEOs, elevated from within CEDIA's Senior Management Team, sends a strong message of continuity, experience, and leadership to the CEDIA community. Giles and Kory have been part of staff team that has worked tirelessly in response to the COVID-19 crisis to help members stay informed and connected. Together, they have a depth of operation and financial expertise, industry awareness , and valuable experience in member engagement that can continue to take CEDIA forward until the time a new CEO is appointed."

Rob Sutherland, CEDIA's Chairman of the Board of Directors & Executive Committee
But does it really send a "strong message"?
The organization's official announcement of this move included a fairly extensive replay of the role of each of the new Interim Co-CEO's in their careers at CEDIA. Starting with Sutton, we learn that he has "led the drive for increasing member engagement around the world, facilitating strong partnerships across the industry, and delivering value-add initiatives and programs for CEDIA members."
In addition to this, Sutton "spent 13 years as an integrator"…"served as Chair on the CEDIA EMEA Board" (before the Board was globalized)…and was "Treasurer and Vice Chair on the CEDIA Global Board."
Is There Something Missing?
As impressive as all Sutton's titles may be, the roles are all sort of nebulous and his accomplishments are hard to quantify. Has he, for example, been successful at increasing "member engagement"? And are organizational partnerships stronger thanks to his facilitation? Who knows? Perhaps the Board has metrics that verify that statement. But I'd have to say, based on discussions with several CEDIA members, I'm not sure I have ever seen member engagement lower. Maybe this has been impacted by the COVID-19 pandemic, but I've been reporting on a decline in member engagement and enthusiasm even ahead of that.
In the case of Senior VP of Operations Korey Dickerson, he has been running "worldwide finance and accounting, human resources, and administrative operations at CEDIA." Prior to joining CEDIA, his career includes stints at Anthem (a large insurance company) where he was a "Portfolio Director" and "Director of Corporate Accounting and Analysis." Prior to Anthem, Dickerson was "Controller and Chief Accounting Officer" at Deloitte, a large accounting company.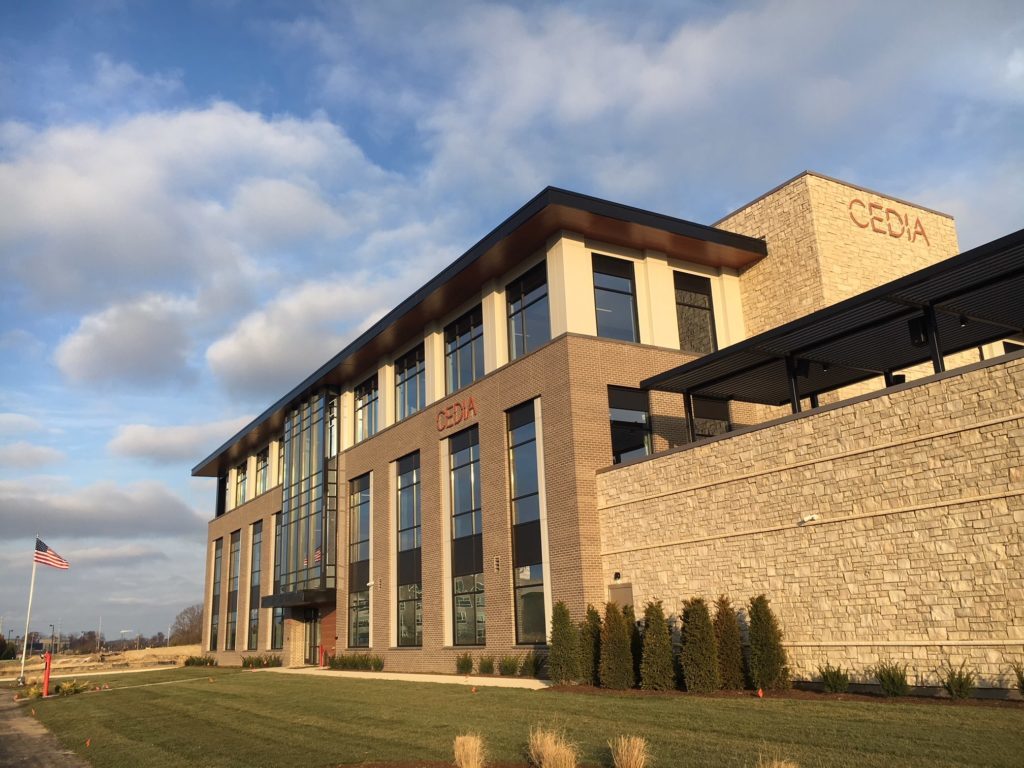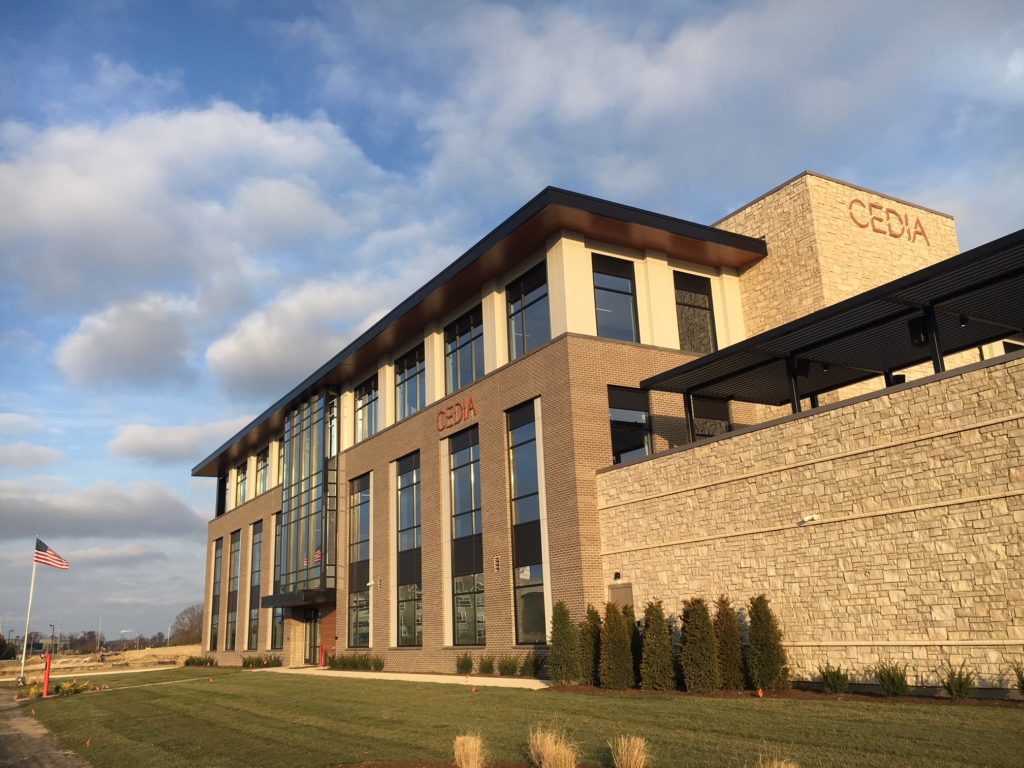 Months, Not Years, of Industry Experience
Here again, perhaps Dickerson's titles are impressive, but he has no trade association or custom integration industry experience prior to joining CEDIA. And Dickerson's tenure at CEDIA is measured in months, not years. Dickerson joined CEDIA in July 2019, which means that, as of now, he's been with CEDIA all of about 18 months.
While I can neither confirm nor deny that each of these gentlemen are competent in their current roles, what I can say is that I'm not seeing in their backgrounds the requisite CEO experience – say as a CEO of a global, highly fragmented organization…or multiple decades experience as head of a global trade association. Neither of them have CEO experience which I think would be necessary in this time of turmoil at CEDIA.
Interim Co-CEOs to Implement 'Clearly Defined Responsibilities'
CEDIA's announcement says that Sutton and Dickerson "will collaborate closely with the CEDIA Board Executive Committee, the CEDIA Board and the global CEDIA staff." Furthermore, they will be "operating with clearly defined responsibilities in their new roles."
Just what are those "clearly defined responsibilities?" Well, for starters, they are expected to continue to drive the implementation of the organization's rather loosely structured strategic plan. That 3-Year Strategic Plan, which the association took a full year to develop, targets – 1) Education; 2) Standards, guidelines and best practices; and 3) Engagement with the design & build community. CEDIA began implementation of this 3-year plan in early 2018. They should just about be through it in early 2021.
A Time of Transition
CEDIA is in a time of transition and turmoil. At a time when leadership is crucial to its revival and a new course correction is necessary to reengage an industry, the CEDIA Board has cut loose the previous leader and begun to look for the next leader. In the meantime, they've decided to sail the gulf between now and then with a patched-together rickety ship with two captains. They hope you don't notice the gum and masking tape holding it all together.
Learn more about CEDIA by visiting: cedia.net.