Startup software provider TRXio announced this week that it has joined Home Technology Specialists of America (HTSA) and fully participated in the organization's Fall Conference last month in Chicago. The move is seen as another step on the road to greater awareness and acceptance of the company's prime offering – inventory tracking software.
See more on TRXio and this new association with HTSA…
TRXio (pronounced tracks' eye oh) is a division of Cairnstack Software, a software company founded by Reid Hanson that offers inventory tracking software for a variety of products in a variety of industries. In the case of TRXio, inventory tracking software has been optimized for all types of users in the custom integration industry – whether integrator, distributor, or manufacturer.
TRXio says it joined HTSA to further market their software solution to dealers within the AV industry. HTSA, the company says, "creates a voice within the AV channel, while serving as a mind-sharing group." Thanks to HTSA's education, information sharing, and networking opportunites – companies like TRXio can get a quick leg up in their efforts to market their products.
"The excitement about this alliance and at the HTSA Fall Conference is exhilarating," Reid Hanson, founder and chief executive of TRXio, said in a prepared statement. "We joined HTSA because of their commitment to our industry. Through HTSA, we will be able to forge relationships with key members while expanding our ability to help integrators save resoureces in inventory management. We look forward to participating in more HTSA events and being a part of their motivated dealer base."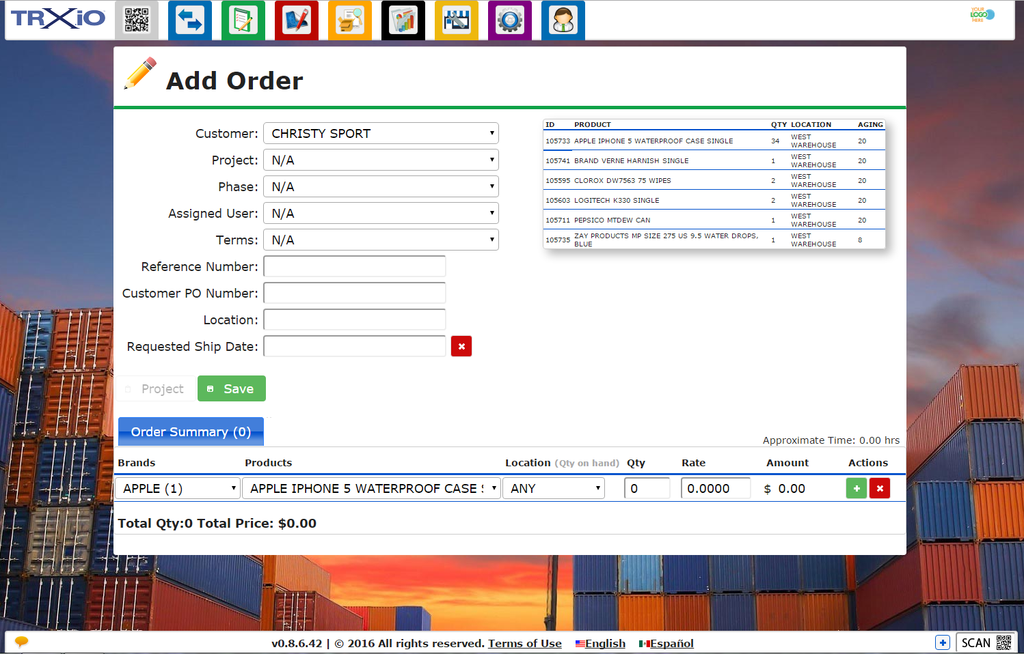 TRXio's software offers integrators a way to accurately track and inovie for all materials used on any project. For distributors and manufacturers, the TRXio software helps to eliminate transhipping and inventory shrinkage.
The company has designed their solution for the specific needs of the custom integration industry. Users get real-time tracking of their inventory, no matter where it is at that moment – in a backroom, on a truck, or being installed in a client's home…integrators will always know what's going on with their inventory.
The TRXio software, the company likes to say, delivers "inventory enlightenment."
TRXio fully participated in HTSA's recent Fall Conference in Chicago, including in the organization's Vendor Fest – sort of a mini-CEDIA show at the event. The TRXio team was able to meet HTSA dealers and show and demonstrate their product.
"At HTSA, we are always on the lookout for new and emerging solutions that offer superior capabilities to enhance our current pallet of member resources that result in extraordinary benefits to our members," said Jon Robbins, Executive Director of HTSA. "TRXio is one of those superior solutions and we are pleased to welcome Reid and the entire TRXio team into the group."
Learn more about TRXio by visiting www.trxio.com.