BREAKING NEWS

Within a span of just minutes today, we began hearing from multiple sources around the country that something was afoot at Savant Systems, LLC. Word quickly spread that the company was terminating salespeople around the country, a move that was occurring in the wake of founder Robert Madonna's return to the company to replace former CEO William Lynch.
What's going on at Savant? Strata-gee digs deeper…
Savant, once one of the fastest rising stars in the control segment of custom integration has gone through an interesting series of changes. While the steps the company has taken are fairly straight-forward, the reasons behind them are often rather opaque.
However, we have learned that the company has decided to reorganize its sales force. Until now, there have been multiple sales teams at Savant covering several specific industry or customer segments. For example, there were teams for the Pro line, teams for the Savant line, teams for builders, teams for the security channel, and more.
Sales Silos
"We kind of had these little silos for sales teams," said Tim McInerney, Savant Director of Product Marketing. "We've got people travelling all over the country – you may have somebody flying from one side of the country to the other, because they're on a specific team for one specific [customer] group."
These disparate sales teams will now be rationalized down to one sales group for each region, covering two primary business segments: retailers and integrators. McInerney would not confirm the total number of salespeople terminated as a result of this decision, but he told us it was well under 100 people.
Creating One Team
"Our CEO, Chairman of the Board, and Founder Robert Madonna recently came back and retook the helm at Savant and he's been looking across the company to see what makes the most sense for our business, how we grow the best, and reevaluate how we do business," McInerney explained. "He made the decision to take our disparate sales teams and put them together to create one team. So that involved some changes to the sales structure for sure."
The new sales structure will allow Savant salespeople to take a more holistic approach to representing the line in their geographic regions. Each salesperson will sell to dealers and integrators, but also take responsibility for some of the other industry or customer segments previously covered by a separate Savant sales unit.
A More Holistic Approach
"Yes [our sales teams will now as well cover] other non-buying influencers – architects, builders, specifiers – the people who specify product or make decisions, but aren't the ones that end up purchasing it from Savant…that's the integrator," McInerney said. "They'll be focused on those people in their area, versus before we had a different group of [sales]people that was focused on – not each one of those – but different segments of those, and were not even geographically co-located with [the local sales team].
Savant believes this move by Madonna will "create some efficiencies." But more than that, they believe that this new structure will improve communication and offer more consistent support to the field. "We think a more cohesive, more coherent – one team – makes more sense," McInerney said firmly.
A Winding Road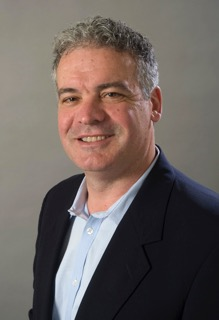 It has been a bit of a winding road for Savant. Back in 2014, we reported on the hiring of Lynch, who had been the CEO of retail kingpin Barnes and Noble. At the time of Lynch's hiring, we were hearing rumors that the company may be preparing itself for a public stock offering. Considering the success that Control4 has enjoyed as a public company, this would be a logical step.
Then in September of 2014, Kohlberg Kravis Roberts & Co. (KKR) – the private equity powerhouse – invested $90 million into Savant. (KKR also invested in Sonos.) This relatively major investment by a savvy market player seemed to be consistent with the buzz around the company of a looming public offering…a public offering that has yet to happen.
CEOs Changed Just This September
Then this past September, we learned that Lynch is out…Madonna is back…and we don't know why any of this is happening. However, most Savant dealers we've spoken with, feel it is a good thing that Madonna is back. But no one seems to have a feel for just what is transpiring at the firm.
Today, the company sent an emailed letter to dealers saying in part that "…with the return of our founder and chairman Bob Madonna to his role as CEO, comes a renewed focus on delivering innovative solutions for you, our Pro integrators. In order to better meet that focus, we are combining our separate business unit sales teams into one integrated organization."
Restructurings are Becoming Common
Dealers will certainly be watching to see how this plays out; but as we recently reported about Onkyo, sales force restructurings seem to becoming more commonplace in the custom integration industry.
Learn more about Savant at: www.savant.com.