Late yesterday afternoon, a strange press release came our way. This release was strange for a couple of reasons – first, for what it was announcing – Savant's founder Robert Madonna was returning to the CEO role, replacing "outgoing" CEO William Lynch. Second, it was strange because it gave no reason for this dramatic change of CEOs; and, third, it was strange because of where it came from – a PR firm that the company hasn't been using for a couple of years.
What's up at Savant? See more on this unexpected turn of events…
Savant Systems, LLC is a leading manufacturers of control and automation systems that made a name for itself by basing their system on Apple technology for greater end-user simplicity. Founded by Robert Madonna, the scrappy company grew rapidly to take a significant share of the control market, even though it was a late-comer as compared to other more established brands like Crestron or AMX.
Much of the company's success was due to a clever design yielding an enhanced user experience. But the company also engaged in an aggressive product development and line extension, playing catch-up with the large and diverse custom integration market – and its competitors.
A Short 2-Year Tenure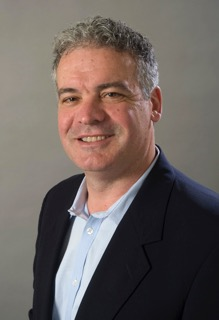 Two years ago, the company brought in experienced CEO William Lynch, formerly running technology products for bookseller Barnes and Noble. Now we learn that Lynch is out.
"Savant, a leader in smart home technology with more than a decade of experience bringing premium home automation to the world's most luxurious environments, announced today that company founder Robert Madonna will assume the role of CEO, focusing on delivering innovative solutions for integration professionals while continuing forward with the successful launch of consumer products established over the past 2-plus years under the tutelage of outgoing CEO William Lynch."
Whew, that is a long sentence. But much like a politician running for office, it uses a lot of words, but it doesn't say much beyond Lynch is leaving and Madonna is back. The four paragraph release includes quotes from Madonna and Lynch, and never identifies – or even hints at – why this change is taking place.
However, it does say that Lynch will be staying on for an unspecified period of time to "assist in the transition."
This turn of events left us…and a few Savant dealers we spoke with…wondering about what is going on at Savant.
Major Moves in 2014
Approximately two years ago in 2014, the company made several significant changes. One of the changes they made was to go to extraordinary lengths to beef up its factory sales team, as we previously reported. Another, internal change was they changed their public relations company from a group largely trade-centric, to one with a broader scope, including consumer capabilities.
But 2014 was setting up to be a banner year for them, as Savant took further steps of even greater significance, including: partnering with private equity powerhouse KKR for an influx of capital, settling long and expensive litigation with Crestron, and hiring William Lynch, a former top executive at Barnes and Noble who was experienced in public companies.
Driving to an IPO?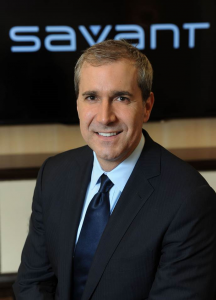 These moves were all in the wake of Control4's successful public offering in late 2013 and the rumor mill was buzzing. If you look at the moves Savant made, the rumor went, it was obvious they were positioning the company for a public offering. Certainly, private equity companies like KKR, don't invest in a company without a clear picture of their "exit strategy" which often is accomplished by selling shares in the company on public markets – usually earning multiples on their investment.
Helping to perpetuate the rumors, Lynch, set about gearing the company up for a much larger market – the consumer market. Lynch knew this market well from his days at B&N, where he was credited with launching the only truly credible competitor to Amazon's Kindle product…the Nook. Moving Savant into the consumer space would both expand their markets…and their revenues. Wall Street likes expanding revenues. The vehicle that Lynch would use to drive their consumer sales would be the recently launched Savant Remote, which sold for a fairly consumer-friendly price under $500.
Perhaps the rumor mill was wrong. Or perhaps things have not gone to plan. Whatever the reality, it is clear that something is afoot at Savant.
You can learn more about Savant at: www.savant.com.