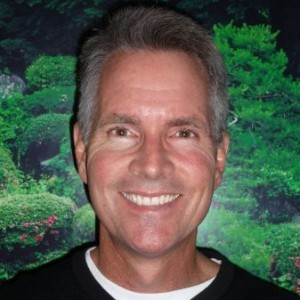 Savant Systems announced today that it has appointed Mike Kavanaugh as its Sales Director for the West Coast effective April 14, 2014. Kavanaugh, a well-known and prominent custom integration rep, is the principal of MK Marketing, a successful 20+ year sales representative company based in Southern California.
Now Kavanaugh is closing down MK Marketing to become a Savant employee – surprising many…
MK Marketing is a leading representative firm that focuses on the custom integration channel and has been a fixture in the Southern California market for decades. With an all-star line-up of brands represented, MK Marketing was one of the more successful sales rep firms in a very significant industry market.
It is because of these facts, that many will find it shocking that Kavanaugh has decided to shut down his successful rep firm to become an employee of Savant. We reached out to Kavanaugh who agreed to speak with us to discuss what he admitted was "a very difficult decision."
A leading player in home automation…

Savant Systems is one of the leading "smart home" control and automation companies. Savant was recently in the news when it announced that William J. Lynch – former CEO of Barnes and Noble – had joined the company as its new CEO.
MK Marketing represented an enviable assortment of top CI brands such as: AudioControl, Cinema Tech, Core Brands, Integra, MechoSystems, Middle Atlantic Products, Pakedge Device & Software, Runco, Savant, Sonos, Stewart Filmscreen, Wilson Electronics, and more. Many would say that these are some of the top brands in the custom integration today…a "hot hand" as our card-playing buddies like to say.
Decision took months to make…
Yet Kavanaugh told us he was ready to move on…excited by the opportunity that Savant was offering him.
"We've been talking back and forth since the fall," Kavanaugh told us. "You know we talked and it got down to the point where it made sense."
The gang's all here…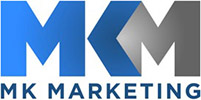 But more than just Kavanaugh, Savant is also hiring his entire team, with only a couple of exceptions. "Yes, we've been their rep for about seven years in this territory – they like what we do. We like the company. We're really excited about the potential of what we'd be and where they're going. Out of all the companies in my bag, these guys are really exciting with where they're moving in the industry."
Joining Kavanaugh at Savant is Danny Thompson, Josh Blanken, Brian McCullough and Kim Buck…all from the MK Marketing team. Kavanaugh, Savant's materials said, will "personally focus on key accounts with the additional responsibility of directing Savant's regional sales personnel along the West Coast."
Like breaking up…
Kavanaugh confirmed our suspicions that this was not an easy decision for him to make, given how well his firm was doing.
"It certainly was [a difficult decision]. A lot of these lines I've worked with for a long time – and many of the lines I've got great relationships and friendships. So it was a very deliberate, carefully considered decision. And I've got to tell you making those calls when I did…it was hard to do," Kavanaugh paused. "It was like breaking up."
But Kavanaugh told us that vendors were warm and supportive, once they got over the initial shock. Kavanaugh began resigning his lines this past Monday and he will assist with the transition over the next thirty days.
Why not participate in their success as their rep?…
Why not, we asked Kavanaugh, just stay Savant's rep? You would still be able to ride their anticipated wave of success…while keeping the relationship with your other lines going as well?
"That's a great question. Part of it is the package being offered…and the long-term viewpoint of where they're going," Kavanaugh told us. But he also admitted that there was a likelihood of Savant going factory direct in his territory in the next couple of years anyway…so things wouldn't have necessarily stayed the same if he hadn't made this decision to join the company.
It's a package deal…
Another factor that helped sway Kavanaugh, was Savant offering to bring his whole team along with him – something he admitted that he insisted on from the beginning. "I'm very excited that our whole team is together. I've got some great people that work with me in my rep firm that'll be going with me. So it's really a golden opportunity."
Kavanaugh and his team will be in charge of an area that Savant calls the West Coast region. This region includes Hawaii, Washington, Oregon, California, Arizona, and Nevada.
"We identified a great opportunity to bring Mike and his team on board for the West Coast region," JC Murphy, Savant's Executive Vice President, Global Sales said in a prepared statement. "Based on Savant's expanding footprint, we needed access to the most qualified, highest caliber sales and field-technical personnel – and this team s already well respected by the CI channel throughout the region. We look forward to working with this talented group and welcome them to Savant."
Time for transition…
For now, Kavanaugh and his team is focused on helping his other rep brands to smoothly transition to new representation. He will go out of his way to make it as painless as possible for these brands, he tells us, because he values those relationships…and its how he does business.
We find it interesting that one of this industry's most successful rep firms can look to his future…weigh his options…and decide to close down his thriving rep firm to become an employee of a manufacturer. Kavanaugh told us he feels he is "going out on a high" as his company is the most successful it has ever been in terms of sales – they've never been higher.
And yet, even in the face of that circumstance – which many reps I know would love to find themselves in, the future was brighter…elsewhere.
Learn more about Savant Systems here: www.savantsystems.com.