The Wall Street Journal (WSJ) reported Tuesday that private equity powerhouse Kohlberg Kravis Roberts & Co. L.P. (KKR) has invested $90 million for a 35% stake in Savant Systems, LLC (Savant). While this is a minority stake, KKR is obviously bullish on the home automation supplier making what the WSJ says is an "eight-figure bet" that places a $215 million valuation on the home automation supplier.
See more on this news on a rapidly rising home automation supplier…
While the news was surprising, it was hardly a surprise as many in the industry have been speculating that the company seemed to be building towards a public offering. The two factors most often cited as indications of Savant's "public" ambitions were: 1) The success of Control4 since it went public, and; 2) Perhaps even more significantly – the company's move to hire a high-powered CEO with public company experience.
Just this past January, Savant announced it was hiring William Lynch, the former CEO of Barnes & Noble. Lynch was credited with shepherding B&N's success with the Nook in the face of strong competition from both Apple's iPad and Amazon's Kindle. He also had substantial background as a top executive with public companies.
Way-above-grade…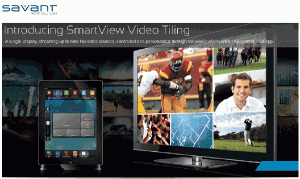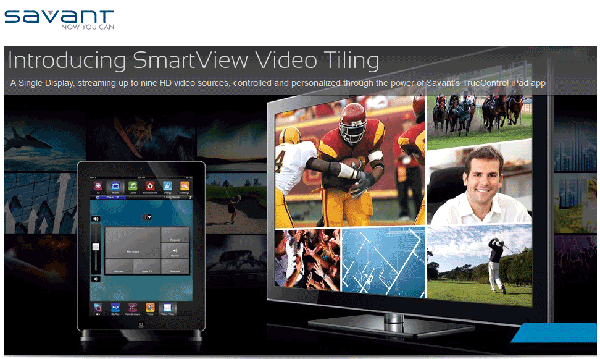 Seemingly a way-above-grade hire for this position at Savant, many argued persuasively that it made sense in the context of a company building its bench for a public offering. Although Savant executives were very adept at side-stepping questions attempting to flesh out this strategy.
With KKR's investment, the company has a new pile of cash to continue to build its brand. And also, to build its attractiveness to Wall Street. In the WSJ article, Lynch is quoted as saying the company is in the process of expanding its product line to appeal to a wider audience.
Gaining mass appeal…
Originally, the article noted, a Savant system ran about $20,000. Now, Lynch told the Journal, they are selling systems in the $1,000 – $3,000 range. Wall Street likes products with mass appeal.
Lynch also told the Journal that the company, which was launched in 2005, has seen its sales grow at a compound annual rate of 50% over the last five years. Wall Street likes fast growing companies.
"Savant is already an established market leader in home automation with clients including some of the most discerning public figures, entertainers and business leaders," said Savant CEO Lynch in a prepared statement. "With this significant investment, we will bring our award-winning Savant Home experience to a broader audience of consumers worldwide."
Also invested in Sonos…
In a release on the subject from Savant, the company noted that KKR has gone on to make this investment in the wake of one it had previously made in Sonos. In pointing this fact out, the release went on to say, "KKR continues to invest in the connected home space."
Private equity companies often make investments such as this one in anticipation of an "exit event." Exit events include their investment targets getting bought out by a larger company…or the target company going public with an offering which gives the PE company an opportunity to sell its stake and get its money out. There have been no official comments suggesting that these represent KKR's strategy for this investment.
To learn more about Savant Systems, see: www.savantsystems.com.