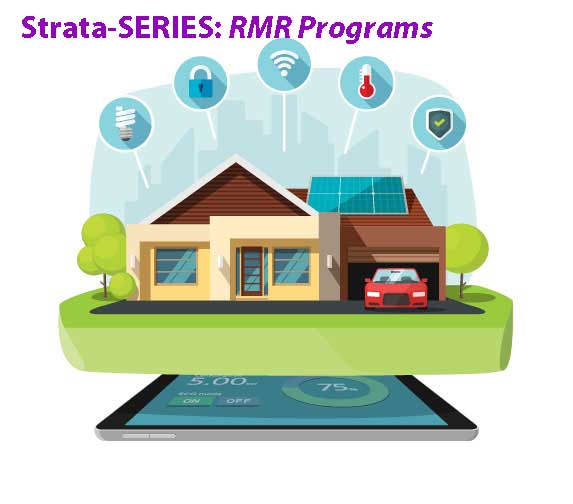 By now, most integrators have heard the siren call that they should launch a recurring monthly revenue program (RMR) to add profits and deepen their relationships with their clients. But to many of them, this is an idea that is easy to say…but hard to do. Quite literally, it can be hard to figure out just where to begin.
There are resources within the industry that can step up and help your integration company offer an RMR or service contract program to your clients. Some of them can even offer to take and handle your service calls on a 24×7 basis. However, those services can be fairly expensive. But one service I've learned about, MC Group, tells me that they have assisted hundreds of integrators with an affordable program they call "Turnkey RMR."
Learn about RMR and MC Group…
Strata-gee first wrote about RMR programs a couple of years back in a series of detailed articles on the topic. You can see the introduction to that series, "Not Just Revenue, a Redefined Client Relationship," here. In that series, I identified seven forces driving the need for integrators to offer a program to better service their clients needs. These seven forces are shown below…
7 Industry Forces Driving the Need for RMR Programs
The Shift from Analog to Digital – In the good old days of analog AV equipment, stuff was reliable and would work for years. As our industry transitioned from analog to digital electronics, products got inherently more complicated. Now we have massively integrated circuits, firmware, software, device drivers – with security and operational updates required to keep everything operating smoothly.
Accelerated Obsolescence – Another element of the shift from analog to digital is an accelerated obsolescence rate. Analog products would run without fail for years, even decades. But digital products are obsolete within just a few short years, thanks to a variety of factors, including technological advances.
Complicated Wired & Wireless Networks are Required – Of course, in today's world, all residential systems involve an increasingly complicated home network. This introduces Ethernet cabling into the home, wireless networking devices, switches, matrixes, routers, hubs, modems, etc. all into the mix. And everything the integrator installs is "hung" on this network. When working correctly, networks are a magical dream for clients. But when they fail…they are your client's nightmare.
Stuff Breaks – Most of our panel said simply – nowadays, stuff breaks. All home technology products these days have, essentially, a computer built into them. And sooner or later, that computer – like ALL computers – is going to get hung up or otherwise stop working. And even though the solution is often relatively simple – say, a reboot of the device – clients, for the most part, do not want to deal with issues like this.
Declining Margins – Hardware margins continue to decline over time creating extreme pressure on integrators, who often provide free warranty work on their installations for some period of time – typically six months to a year. Beyond the warranty, in the (more profitable) past, integrators could offer to send a tech to swap a router at no charge. But as margins decline it is harder to offer any free goods or services.
System Sophistication Creates Consumer Service Need – You hold more computing power in the palm of your hand with an iPhone, than astronauts heading to the moon had on their Apollo 11 spacecraft. For tech nerds like us – that is truly amazing. But for our clients, that reality often leads to confusion and "pilot error." The more sophisticated systems become, the more clients desperately need a technology expert help them seamlessly maneuver the technology universe.
Emerging Solutions Enabling Remote Monitoring – Several companies have come up with some helpful hardware/ software solutions to enable remote system monitoring and management. Companies like Ihiji, Domotz, Control4 (BakPak), SnapAV (OvrC), and more now make it easier to remotely monitor and manage systems. Added to this are remote cyclable power solutions such as BlueBolt, and WattBox. Our panel told us that anywhere from 50%-80% of all problems are solved through a simple remotely generated power reset.
Yet Many Integrators are Reluctant
In researching that series, I noted that several integrators declined to be interview for the article. In fact, the first four integrators I called, refused participation. This was mostly due to the fact that they either were not offering an RMR program, or they had tried to implement one and failed. However, eventually, I spoke with several who walked me through the steps they went through to create and implement a successful program.
Even for the most successful guys, this transition into an RMR or service contract program was not an easy process. There are so many factors to consider – the structure of the program, what to offer, who will manage and execute on the program, how to sell it, and what to charge for it? For some…it took over a year of trial-and-error to get the formula right.
There had to be a better way!
Other Options
Actually, there are options for those to help you on this journey. Companies like OneVision and Parasol can take over your RMR process for you. They provide the resources and you are mostly hands off, pocketing the difference between what you charge the client for support and what you pay the agency.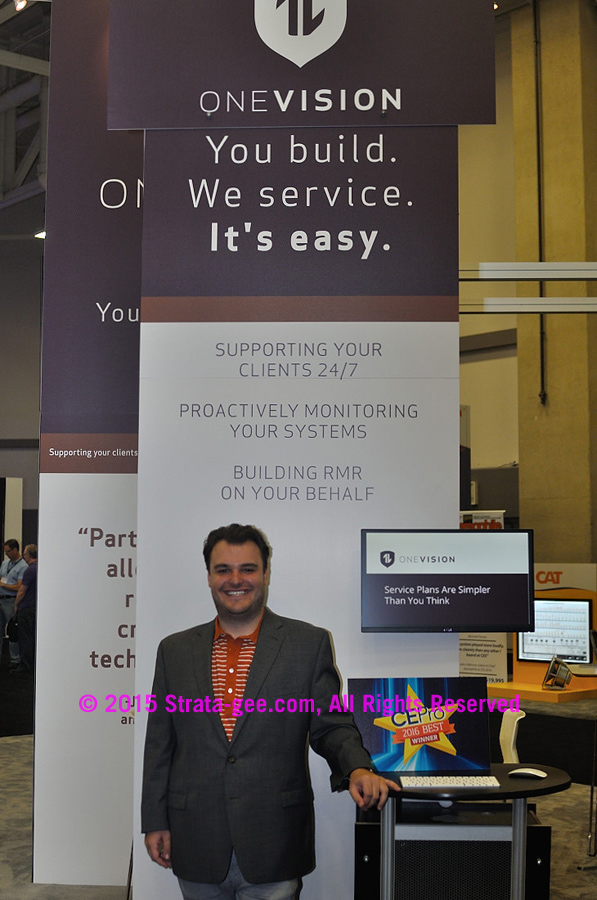 But some integrators are concerned about handing over their client relationships to an outside third-party agency. However, there is another option – hiring a knowledgeable consultant who assists you in setting up a proven, turnkey solution that you and your team can profitably implement…keeping hands on with your clients.
Enter MC Group
This whole RMR business is right up the alley of Martin Roseman, co-founder of MC Group. According to Roseman, he has spent literally decades working with hundreds of integrators on their RMR programs. A former dealer himself, Roseman is well acquainted with the challenges that integrators face. Devising a program that is perfect for THEIR business, is something he does every day, he tells me.
Roseman has partnered with long-time marketing guru Richard Frank (Frank Marketing Associates) to expand their RMR program with integrators.
Started in the Early Days of Remote Monitoring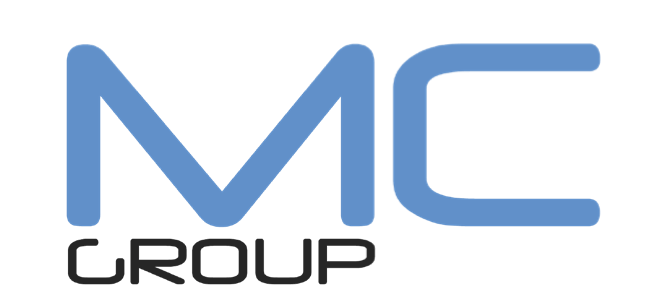 Roseman first got involved with the early days of RMR back in the late 1990s/early 2000's when he became the marketing director for CytexOne. CytexOne, a New York City integrator that had grown out of the IT world, was offering a hardware solution…one of the first…for remote system monitoring. They went on, Roseman told me, to create an RMR program "that they sold with every system" Roseman said.
As more remote monitoring solutions emerged, such as Ihiji (now Control4/SnapAV), Domotz, and OvrC…more integrators became interested in offering some form of RMR or service contract solution. Still, the penetration of integrators offering such a solution is still too small.
MC Group hopes to change that by helping more integrators understand the abundant opportunity that awaits them. "Integrators are leaving money on the table," Richard Frank said. "We can help them turn that around."
Not Just a Better Plan, a Better Implementation
"As time goes by, integrators can 'acquire' the necessary knowledge to get a program in place. Or they can have somebody [like MC Group] save them five or ten years…and say, 'Hey, if you did it this way you'll be profitable faster and you avoid a lot the growing pains.'"

Martin Roseman, MC Group
MC Group can help any integrator develop a plan the best fits their style of operation. In addition to that, they develop the collateral brochures and materials – and a sales process – to help you roll out your program. But perhaps most of all, MC Group acts as a coach and a trainer for your team to better ensure effective implementation of your RMR or service contract program.
"The reception by the integrator, to the idea of us helping them with coaching, training, and some materials to get their RMR programs really up and running is 100% receptive," Frank noted. "The most common thing we hear from them is, 'I've been wanting to do that for years!;"
How It Works
So how do you get going with MC Group and what can you expect? It's really simple, the partners tell me. It all starts with a simple phone call – a call which will begin a multi-step assessment process.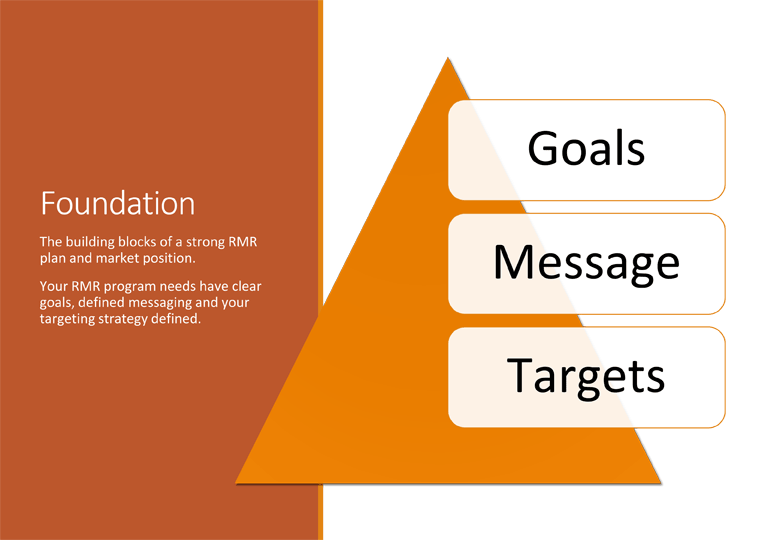 They consult on a fixed rate basis (which has some variability based on the size of the company). There is an analysis of the company…"We do comps" Roseman said, referring to researching what programs competitors are offering. A set of documents are prepared that spell out the program they will be offering…"And then we debate with them the pros and cons, and customize what to add or delete" to the dealer's liking, Roseman added.
There is a 15-step process from initial contact to final program roll-out, Roseman says. And at roll-out, the dealer has all of the sales collateral materials, sales staff training, and organizational coordination needed to ensure their success. The entire process can take approximately three- to four-weeks from first phone call to program roll-out, Frank tells me.
Where to Learn More
MC Group, Roseman says, is totally technology agnostic. Whatever group of brands an integrator supports can be rolled into an effective RMR program. This kind of brand/technology independence means MC Group can work with any dealer out there.
You can learn more about MC Group by visiting: www.mcgroupus.com. Or call them at 786-239-9440 to get all of the details.