In probably one of the most meaningful media presentations I've attended, executives at B&W presented the industry media with their forward-looking product roadmap for the remainder of 2020 – most of it under embargo. So while I can't tell you much about the products they revealed, what I can say is that they made a strong case for the resurgence of B&W as a leading audio power.
Learn more about my thoughts on the B&W presentation…
First and foremost, the presentation by B&W was professional, well-run, absent of any major technological hiccups and contained a lot of solid content. In this day-and-age of endless Zoom meetings – many with horrendous technical problems wasting attendees' time – B&W had created a smooth, informative and well-run program.
It is also unusual for a company to share so much of their forward product plan. In some cases we were looking at fairly detailed product information on items that were weeks – or even months – away from any sort of launch. Typically, brands focus on what's available now – we'll worry about tomorrow…uh…tomorrow.
B&W May Have Felt Some Pressure
I would guess the company felt some pressure to demonstrate that their recent dalliance with EVA Automation was not only behind them – but also did not interfere with their long range product development plans. That message is especially important after Strata-gee recently reported (well after this presentation) that a major creditor is attempting to force EVA Automation into bankruptcy. (B&W says that EVA Automation is no longer associated with the company.)
For the last couple of years, we have seen B&W focus on under-featured, over-priced systems – no doubt forced upon them by the Formation Group and EVA Automation who owned the company then. For longtime B&W enthusiasts, this was a dark period for the company…seeming to shove them in a new direction in an abandonment of the technology and innovation that made the brand the paragon of audio performance.
Clearly Visible 'Dashes of Innovation'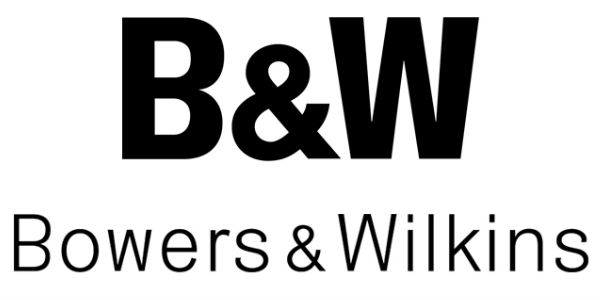 I am pleased to report that those of us in the media were shown true-blue, historic Bowers & Wilkins-grade, premium products with superior components, top-grade finishes, and – yes Virginia, there is a Santa Claus – determined dashes of innovation. It is nice to know that B&W's innovation engine is NOT broken…but was simply set aside to take a Magical Mystery Tour side trip chasing a pipe dream. It looks as though we have hopped off the crazy train.
So when will you get to see all of this exciting new stuff? Good news…it starts today with the official launch of the company's 600 Series Anniversay Edition, which I will cover in another post. While the significance of this new line holds up on its own, you can consider it a preview of coming attractions.
Presentation Covered New Products AND Business Issues
The bulk of the presentation the media saw comprised of James Krakowski, B&W Executive Vice President of the Americas, who served as both the emcee of the event, as well as made comments on business, distribution, sales, and operational matters; and Zoomed in from the U.K. Andy Kerr, Director of Product Marketing & Communications.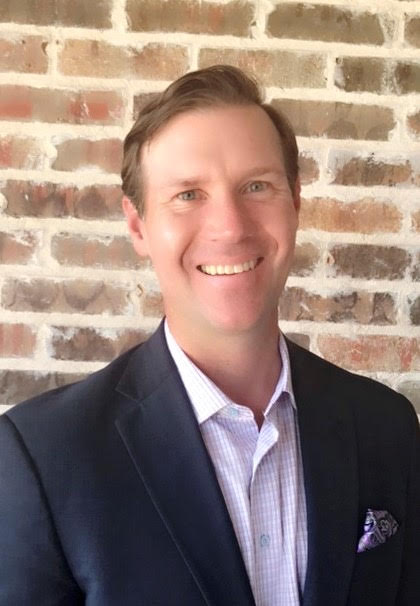 Andy Kerr handled the bulk of the product announcements and demonstrations. Perhaps even more importantly, he handled questions in real-time from the U.S. industry media (who typed their questions into the meeting interface) with seemingly nothing left off-the-record or considered out-of-bounds. It was an honest, respectful, and transparent exchange that is…sadly…not common in our industry.
Still Issues to Be Resolved
Of course, there are still issues surrounding B&W that are yet to be resolved. First and foremost, what will happen to the ownership of the company? In June, Strata-gee reported that B&W had an agreement to be acquired by another private equity backed entity – Sound United. Two-and-a-half months later, we are awaiting confirmation that this "preliminary" deal is actually closing.
If Sound United loses this deal – much as it lost a deal it had announced with Onkyo – then what? And even if this deal goes through, what will that mean as far as their new owner's priorities? Will they align with those presented to the media in this presentation? Or will things veer yet again in a new direction.
So there are still clouds on the horizon… When those skies will clear remains a question mark. In any event, this media presentation was a positive step for the company.
A Refreshing Return to the Importance of Audio Performance
I suspect that the net effect of it all on the industry media – including me – was that this presentation offered a refreshing return to the importance of audio performance and product quality for the brand. Also obvious was a much appreciated presentation of a return to the premium positioning of a leading audio brand.
To that I say, welcome back B&W…
See more on B&W at: bowerswilkins.com.