BREAKING NEWS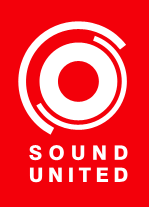 In a tersely worded release, Sound United announced today that its deal to acquire the Onkyo, Integra, Pioneer, and Pioneer Elite brands is off. Originally announced in May, the deal was said to be conditional on the completion of due diligence, the signing of "definitive agreements" and other specific elements. Apparently, that process was not successful.
See more on this surprising, but rumored, outcome…
Announced back in May, around the same time as the SnapAV/Control4 deal, this seemed like a huge deal. Although a bit of a confusing one, as these potentially newly acquired brands conflicted in the market with several of Sound United's existing brands, such as Denon and Marantz.
Nonetheless, with the successful completion of this deal Sound United would have essentially owned the middle market in AV receivers. Now of course, that is all moot.
Rumors Have Been Flying
For several weeks now, I have heard rumors of trouble with this deal…but neither side was talking – so it was difficult to ascertain just exactly what was going on.
At this point, we have mutually agreed that it is in the best interest of both organizations to terminate the proposed acquisition. After months of rigorous work and negotiations, it became apparent that all of the necessary closing conditions couldn't be satisfactorily achieved.

Sound United statement
Onkyo Corporation Statement

Onkyo Corporation in Japan issued an equally non-specific announcement that both sides have agreed to call "the business transfer" off. Here to, no reasons were provided other than to suggest that the requirements from Viper Holdings as to what had to be completed by Onkyo pre-closing…while still in negotiations on a final deal…could not be completed by the time of the deal's expiration as defined in the initially signed term sheet.
"However, in order to execute this business transfer, it was necessary to satisfy various conditions such as the conclusion of all relevant contracts, securing funding, and other necessary approvals. Although it was difficult to carry out and continued efforts toward implementation while discussing [ed: negotiating?] with Viper Holdings, it is not probable that the transfer will be completed by November 30, 2019, the expiration date of the transfer agreement[.] In such circumstances, the two companies agreed to terminate the transfer agreement and cancel the business transfer because it was determined that it would not be a good idea to be bound by the transfer agreement in the future. "

Onkyo statement [machine translation]
What Was the Specific Reason?
What is not known is the specific reason for the abandonment for this deal. Perhaps certain funding requirements were too onerous…or possibly, various sign-offs from related parties were not able to be secured. As the rumor mill ground, there was word of potential new bidders – but I have NOT been able to confirm any of this.
So the situation remains fluid. Onkyo had planned to focus on their "Digital Life" division with headphones and assorted products going forward. It appears that will continue…as will their plan to relaunch their previously shuttered OEM manufacturing business. However, they likely had planned to jumpstart that business with their newest customer…Sound United.
Onkyo's Plans Now in Question
With Sound United out of the picture, it is not clear where Onkyo will go. The company has posted a statement that they are assessing the impact that the loss of this deal will have on their fiscal year 2020 business.
So…stay tuned…