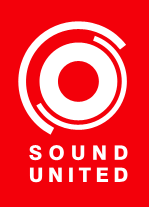 We seem to be in a week of big deals. First, we learned that SnapAV had acquired Control4, then we learned that the original founder of Paradigm has acquired back the Paradigm, Anthem, and Martin Logan brands from the private equity company that had bought the company from him some time back. Now we learn that Sound United, owner of Denon, Marantz, Polk Audio, Definitive Technology, HEOS, Classé, and Boston Acoustics has entered into an agreement with Onkyo Corp. to purchase Onkyo's premier lineup of brands, including: Onkyo, Integra, Pioneer and Pioneer Elite.
But does Sound United's purchase of Onkyo make sense?…
This new agreement announced late yesterday, which the release calls a "preliminary agreement," consists of a term sheet that both parties have signed. The deal won't close until there is a more detailed and definitive agreement signed off by both parties. And of course there will be the obligatory vote of shareholders and other due diligence to be done over the next few months.
But clearly this news struck a nerve with many dealers in the business…leaving them to wonder just how this is going to work? It's a fair question and we get little in the way of clues from the rather terse Sound United announcement.
A Term Sheet Agreement
Sound United's statement says plainly that "…it has entered into a term sheet agreement to acquire Onkyo Corporations' consumer audio division, including the Onkyo, Pioneer, Pioneer Elite, and Integra brands." The parties will now proceed to negotiation of a more comprehensive and definitive agreement – with all of the gory details spelled out.
Current Sound United CEO Kevin Duffy will remain CEO of the consolidated company. No information is provided as to what will be the disposition or operating role of top Onkyo executives at the company post-closing.
What Onkyo Offers

Onkyo's consumer audio division sells a wide array of product categories, such as: AV receivers, HiFi equipment, mini-systems, smart speakers, turntables, sound bars, home theater systems, optical disc players, and more. However, Onkyo isn't selling everything to Sound United…they are holding on to their Digital Life and Embedded Audio lines. I am told these lines do fairly well in the Asia and Europe markets…not so much here in the US.
The announcement also notes that Sound United will acquire all global third-party distribution agreements – likely strengthening their position in these worldwide markets.
We are thrilled by the opportunity to add the venerable Onkyo and Pioneer brands to our portfolio. Sound United is one of the leading dedicated providers of premium audio/video products, and we believe the combined businesses will bring unrivaled innovation and sound performance to our consumers and channel partners. Upon completion of the transaction, we will work tirelessly with the consumer audio division of Onkyo Corporation to ensure a seamless transition into the Sound United family so that all employees, customers and channel partners benefit from the enhanced breadth and depth of the new organization.

Kevin Duffy, CEO of Sound United
Onkyo Clarifies What They're Keeping
Onkyo also announced this deal in Japan with essentially the same information, although it was delivered in a more workmanlike, less breathless manner. In this Japan announcement we learn a couple of key facts. First, the company is keeping their OEM business which they re-entered last year. It's important to note that at one point in Onkyo's history, the OEM division was as large as their branded division and a significant player in supplying transducers to major auto manufacturers in Japan, the US and around the world.
Onkyo also notes that they will retain their Digital Life products (digital audio players and high-end smartphones) and their brand licensing business. Perhaps their largest licensing deal was announced in April last year, when they signed a deal with TCL Multimedia to use the Onkyo name globally.
Another interesting note in the announcement in Japan by Onkyo is that they will retain their distribution rights in Onkyo USA and with Aqipa in Europe, whom they say "will be unaffected by this transaction."
Many Asked – What Do You Think About This?
I have received many calls from people wanting to know what I thought of this development. My first reaction was shock…but honestly, I wasn't too surprised. Onkyo has been tipping their hand for a while now. Just consider the developments I mentioned above – licensing their brand name globally to TCL Multimedia, selling off their European operations and outsourcing their business to a third party, their painful dalliance with Gibson Brands starting in 2012 and lasting virtually up to the day Gibson declared bankruptcy, and on and on.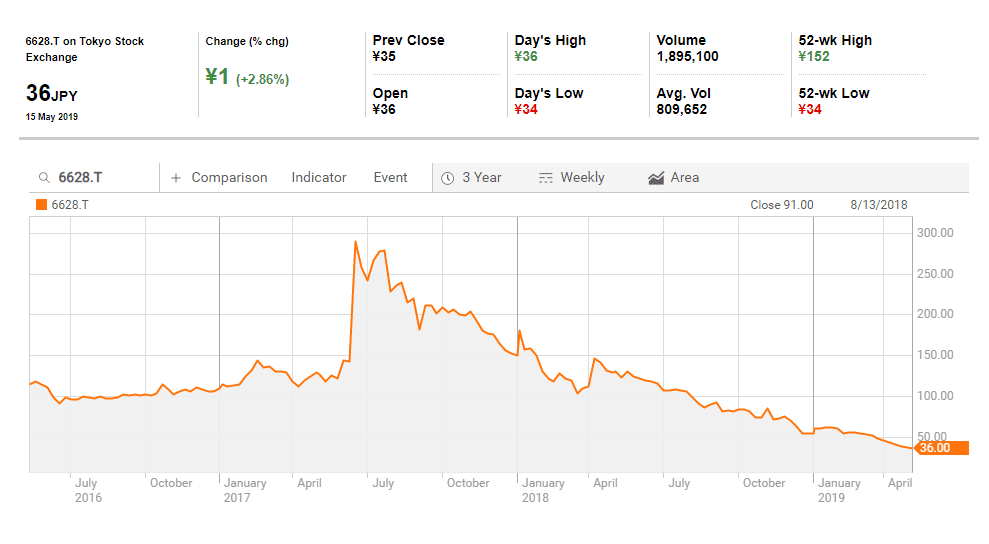 But perhaps their largest challenge began in 2014 when they acquired another struggling Japanese brand…Pioneer. While Pioneer was a great brand, they had lost their place in today's market. And Onkyo seemed to be confused for quite some time before they could define a role for the brand in the market. This struggle is one that Sound United also must watch out for.
Sound United's Strategy is not Immediately Clear
On the face of it, Sound United's strategy is not immediately clear. With Denon and Marantz as your most important bread and butter electronics lines – adding Onkyo and Integra seems strange as these brands directly compete with the existing D&M brands.
As I've often mentioned, experts in corporate strategy say that somewhere between 7 to 8 out of 10 acquisition deals fail to increase shareholder value. Literally, only a couple of times out of every ten attempts, do they work out. One way to help your odds is to find acquisitions that when added to your assortment are complementary and therefore accretive to your business.
Bringing the Enemy Home
But in this case, Sound United has added competitors to their assortment – and some I've spoken with today tell me that Onkyo and Integra are probably the top competitors to Denon and Marantz. Adding competitive brands to your portfolio is dangerous and could end up being decremental.
It is hard to really assess this deal without more guidance from Sound United as to their plans with the Onkyo, Integra, Pioneer, and Pioneer Elite brands. But looking at this situation, I see them heading down a dangerous path.
Why Did You Buy That? 'Because I Can'
I'm reminded of an interview I saw years ago with Mark Cuban, owner of the Dallas Mavericks basketball team, and a business maverick in his own right. The interviewer noted that Mark Cuban had just purchased a private jet – not the typical corporate jet, mind you – but rather a huge Boeing 737 that was being customized for him. The question was a simple, "Why did you buy that huge plane?" Cuban's answer, "Because I can."
I find this logic used a lot of times in the private equity world. Many times, PE executives go on a shopping spree – surprised at how cheaply they are able to buy brands they know and respect – perhaps previously owning some of their products. But buying them is the easy part. Operating them…well that's a horse of a different color.
A Core Brands Sequel in the Making?
Long time Strata-gee readers will recall my extensive series on Nortek and Core Brands. It was painful to watch Nortek acquire ten of the biggest and most beloved brands in custom integration – only to squeeze any and all remaining value out of them, such that the company ended up literally giving one of them away for free.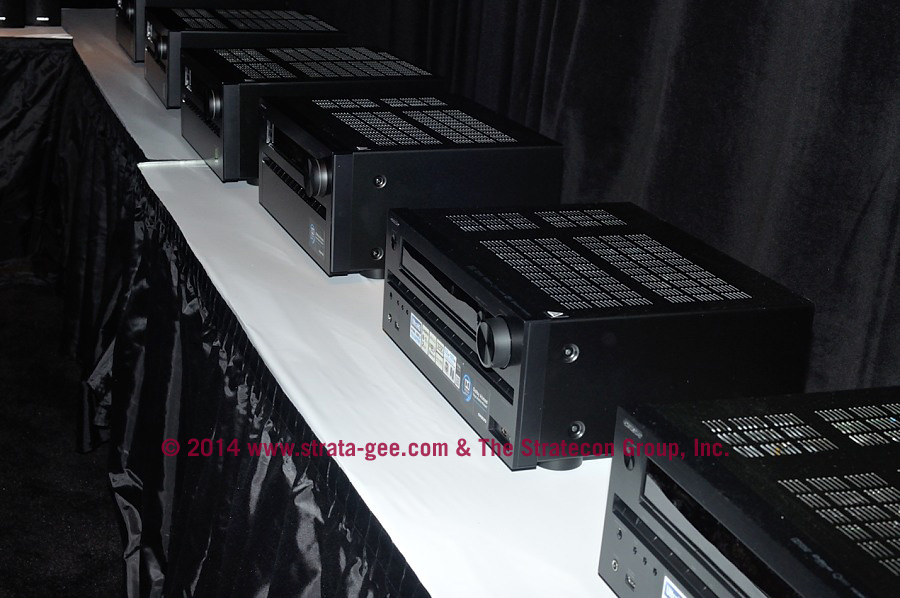 However, we need to reserve judgment until we hear Sound United's plan. Also, the announcements surrounding this deal don't say much about what brought these parties to the table. It is possible that there are non-visible elements of Onkyo that caused this deal to make sense to Sound United.
Behind the Scenes Factors
For example, Onkyo maintains a top-notch audio engineering team as well as their own direct factory production capabilities…although those have been slightly diminished over the years. Meanwhile, Sound United has relied heavily on outsourced contract manufactured products. This alternative strategy is a common one among the second tier companies, but is a little unusual for major brands. This means that Onkyo's infrastructure might have been an attractive element of this acquisition for Sound United.
Another behind-the-scenes element to this deal could be Onkyo's global distribution capabilities, which remains relatively robust. I don't have enough information to determine the strength of Sound United's international distribution, but I only suggest this as a possible driver for a deal of this nature.
I'll report more developments as they present themselves. This is likely going to be tense times for Onkyo's reps, dealers, and distributors. But hopefully, Sound United will start filling in the details of what their plans are for this major acquisition.
Learn more about Sound United by visiting: www.soundunited.com.