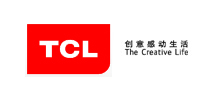 In an announcement out of Hong Kong and reported on by Bloomberg News and others, TCL Multimedia, the large Chinese manufacturer of mostly inexpensive televisions, has announced it has obtained the rights to the Onkyo brand name which it intends to use to create Smart AV products. The company says it has the rights to the Onkyo brand globally, in all markets except Japan.
See more on what we know about this TCL Multimedia and Onkyo partnership…
TCL Multimedia calls their agreement with Onkyo "exclusive global usage rights" for all markets outside Japan, to use the ONKYO trademark, "subject to certain exceptions." These rights extend to "develop, manufacture, and sell a variety of AV products."
The announcement goes on to give examples of the types of products that TCL Multimedia will be creating, including headphones, small speakers, TV speakers, and standalone soundbars. The company also says that it will use its "proprietary artificial intelligence (AI) technology to develop innovative high-end smart AV products that offer added-value to customers."
Onkyo One of the 'Global Leaders in Audio'

TCL Multimedia's announcement calls Onkyo one of the "global leaders in audio" and hopes to marry their expertise in video with Onkyo's expertise in audio. In addition to this, TCL says that these new products will be able to take advantage of the company's "global channel resources" and its "solid technology advances" for "syngeristic benefits."
The announcement from TCL also makes mention of Onkyo's acquisition of Pioneer's "home audiovisual and headphone businesses" in 2015. However, there is no mention as to whether TCL will also have access to the Pioneer brand to develop with that name as well.
So Far, No Word from Onkyo
We have found no commensurate announcement from the Onkyo side with more details on how these new products from TCL Multimedia will fit in with existing Onkyo products around the world. In the U.S., for example, Onkyo branded headphones already exist in a recent expansion of the product line. Whether TCL will take over these products, or make other products positioned away from those existing models (perhaps targeting down market, for example) – or even go head-to-head with those models, is not yet known.
We reached out to Onkyo USA for comment but didn't hear back from them by the time this story was posted. We will follow and update as necessary.
Learn more about TCL Multimedia by visiting their website at this link…