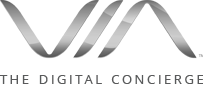 Yesterday, we reported on an unusual flare-up involving Azione Unlimited, VIA International, and the Home Technology Specialists of America (HTSA) – initially fueled by a press release from Azione that announced VIA was resigning all buying groups. In the wake of this announcement, we contacted both VIA and HTSA, who suggested that Azione's release was not accurate.
Our post yesterday reported what both sides were saying. But today, they said more…as the kerfuffle continues…
When initially contacted by Strata-gee about the Azione allegations, Randy Stearns of VIA International told us that the organization had decided to unify its presence with one buying group – HTSA. Prior to the formation of VIA, which is a new company consisting of six formerly independent custom integration companies, five of those companies had been HTSA members. One of the former companies had been a member of Azione.
After reporting that VIA would, in fact, be a member of the HTSA buying group, we heard again from Azione who suggested that our story was incomplete…and that Azione's release was, in fact, accurate. Specifically, we were told that most of the press had missed a very important element of the release dealing with what VIA's status would be with HTSA. Azione, in its release, said:
VIA, understanding the value of idea sharing and networking with like-minded companies, may consider applying to join a group to maintain friendly relations but not for any monetary, marketing, or purchasing reasons.
HTSA in name only?…

The implication is that VIA will not be a wholly participating member of HTSA and is joining only for the social benefits. The distinction is an important one, as buying groups typically have programs that return some percentage of the overall group sales back to the buying group organization. If VIA was not participating in HTSA's group programs with vendors, then the group's overall sales volume – and subsequent rebate levels – would suffer.
In fact, Azione's release alleges that HTSA will lose $55 million in sales volume as a result of VIA's non-participation. Azione will also lose sales volume, as one VIA member company is leaving their group…but the release says that this will amount to only about a decline of $15 million in overall sales volume.
For all its benefits…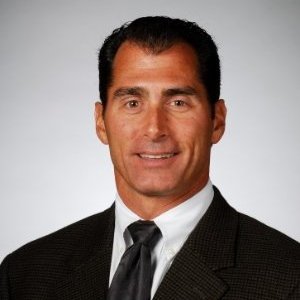 We spoke with VIA CEO Stearns who told us, once again, that Glikes and Azione has got it wrong, saying:
We are joining HTSA for all of the conventional and intended benefits of a buying group membership, which includes: vendor programs, the marketing and business-related services and support, as well as industry associations or affiliations that we enjoy with vendors and other home technology professionals through the [HTSA] meetings that we'll attend.
Stearns was firm with us when he suggested that the organization intends to be a full member enjoying the full benefits of HTSA membership. As we prodded further, Stearns was clearly tiring of this topic, but he continued to patiently answered our questions.
Vendor relationship strategy…
We asked Stearns if VIA had, in fact, notified vendors of their intention to buy direct from them – outside of any buying group relationship. Stearns would not comment on their internal planning for VIA vendor relationships…but he did not rule out the possibility of the organization capitalizing on its scale to elicit beneficial programs with certain select vendors at some point in time. But he called this move – the notifications – more "precautionary."
It remains unclear whether HTSA will experience revenue loss to the degree that Azione asserts or, for that matter, if there will be any revenue loss at all. But one thing is for sure, Stearns is done discussing the VIA strategy relative to this matter.
"We're just going about our business," Stearns said decisively.
VIA International is the consolidated entity made up of six formerly independent custom integration companies: Cyber Sound, DSI Entertainment, Engineered Environments, Paragon Technology, S3 Aurant, and Studio AV.