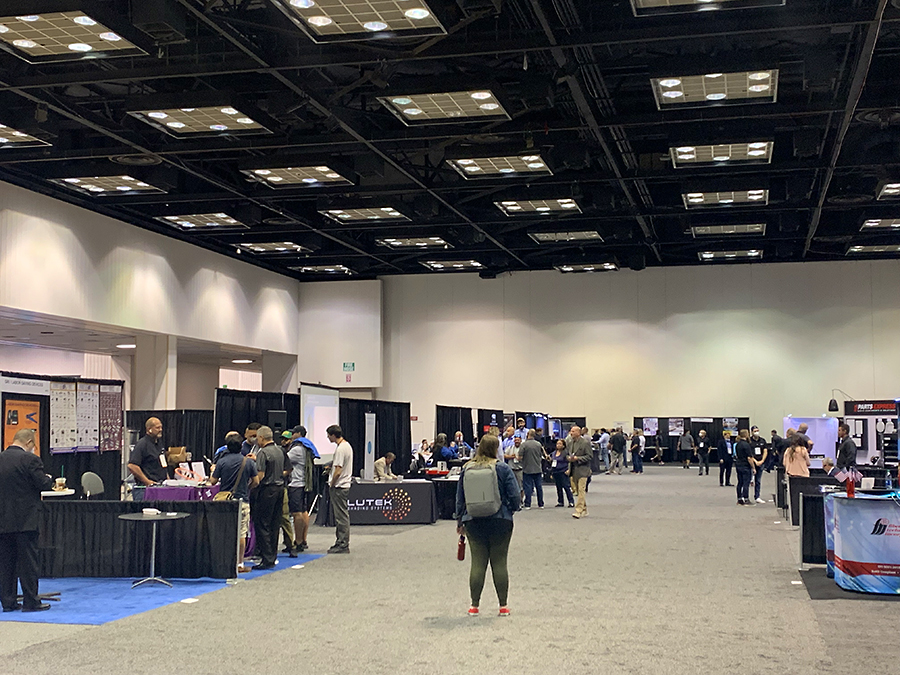 As I am sure that most readers of this post will know, during CEDIA Expo at the beginning of September, I published a continuously updated post tracking which previously announced exhibitors subsequently made the decision to pull out of the event as the COVID Delta variant raged on. A remarkable realization occurred as I worked on that post, literally speaking with dozens, if not hundreds, of exhibitors and attendees for that event – many of them were confused about who owned the CEDIA Expo!
See why who owns the CEDIA Expo matters…
As I spoke to many exhibitors and attendees in late August, many concerned about the approaching CEDIA Expo during a COVID outbreak, it quickly became obvious to me that many of them were confused about just who owned the CEDIA Expo. In fact, they had fallen victim to a very understandable bit of confusion about the name…it is, after all, the CEDIA Expo…right?
That's right, many assume that the CEDIA Expo is owned by CEDIA. But in fact, the CEDIA Expo is NOT owned, operated, or otherwise managed in any way by CEDIA. And they have NOT owned it ever since the Custom Electronics Design and Installation Association (CEDIA) – a non-profit trade association of technology integrators – sold the CEDIA Expo in 2017 to a for-profit corporation, Emerald Expositions.
You Mean to Tell me that 'CEDIA Does Not Own the CEDIA Expo?'
In conversations about the then-impending 2021 CEDIA Expo, I heard many folks express frustration at CEDIA – the trade association – for going forward with the show. As one potential attendee put it to me: "Don't they care about the health of their members?" Over and over, I had to patiently explain to these folks that the trade group may, or may not, care about the health of their members, but it doesn't really matter as they have no say over whether the show goes forward or not. Simply put, they don't own it.
As one would exclaim to me in astonished disbelief, "You mean to tell me that CEDIA does not own the CEDIA Expo?!?!" Yep…that's what I mean to tell you.
Vin Bruno, the CEO of CEDIA in 2017, negotiated what he felt was a sweet deal – selling the show to Emerald Expositions for about $36 million. As part of this deal, the trade association earns a licensing fee from Emerald, paid for the use of the CEDIA trademark on the show. This helps to maintain the illusion of the show still being associated with the trade association. But the only connection to CEDIA the trade group, is that they provide education services at the event. That is the extent of their involvement.
Catching Up with Context
It is important to understand how this transaction changes the dynamics of the annual trade show. CEDIA may, in fact, have an enduring consideration for their members, as its very existence – and the reason it retains a tax-exempt status – is, "To provide a forum for the exchange of ideas and knowledge through educational seminars, conferences, meetings and publications to improve the residential technology industry." At least, that's what they tell the IRS in their annual form 990 filings.
But Emerald Exposition is a nationwide B2B exposition company. They earn revenues overwhelmingly from one source – conducting expositions. So you can see, with this context in mind, why they may choose to push forward with fielding an in-person trade show…even during a significant flare-up of the COVID Delta variant. Given the choice, the likely more longer-view CEDIA trade association might be more predisposed to make a different decision.
So I Guess That Means Emerald Owns the 'Tech Summit' Trade Shows Too? Nope
I promise I'm not trying to confuse you. I just explained that Emerald Exposition is a trade show company that owns the CEDIA Expo trade show. And CEDIA is a trade association that represents integrators around the world and provides information and education for them.
So you might take that to mean that Emerald must also own the Tech Summit trade shows…but they don't. The Tech Summits were originally started by a California-based manufacturer sales representative by the name of Mark Cichowski. A regional show, Cichowski partnered with other regionally based manufacturer sales representatives around the country to offer local events that sort of mimicked the national CEDIA Expo, but on a local basis.
CEDIA Sold the CEDIA Expo to Emerald in 2017, Then Bought the Tech Summit in 2018
The Tech Summit was a completely independent trade event until 2018 when CEDIA (the trade association) made the surprising decision to buy it. Why was this surprising? Because just a year earlier, when they sold off the CEDIA Expo, association executives kept telling everyone that they don't want to be in the show business. Then they bought the Tech Summit from Cichowski.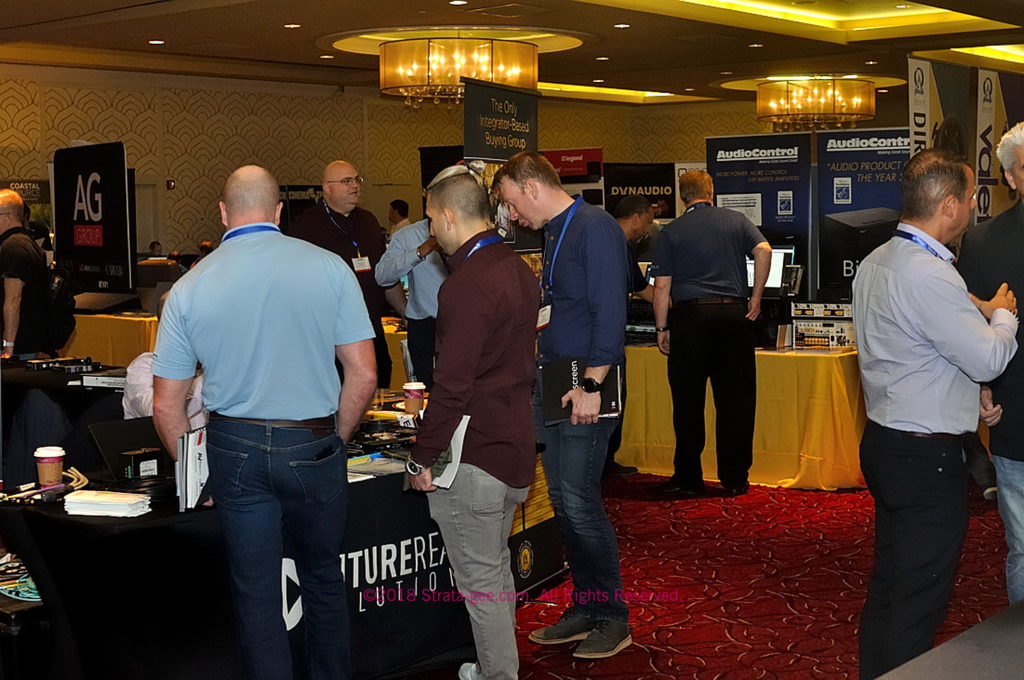 The decision to buy the regional rep shows may have been influenced by the fact that CEDIA's chairman at the time was Dave Humphries, himself an East Coast manufacturer sales representative. According to the organization, the reason for the acquisition was to facilitate producing more regional CEDIA education events, but – poof – just like that…CEDIA was back in the show business.
I know, sometimes the truth is stranger than fiction.
Keep Content in Context As Well
Like many in our industry, you probably refer to a variety of sources to get all of your industry news – such as Strata-gee. But what you may not know, is who actually owns that news source. This can make a big difference in how you digest the respective news reports coming from these organizations. Back in 2018, I reported the remarkable news that all three major custom integration trade media groups were acquired in the same 12-month period.
Media is all about the Golden Rule – he with the gold…rules. So this fact can have an influence on how a given media outlet covers the news.
For instance, about a week before CEDIA Expo, I noted that CE Pro had something like a dozen references to the upcoming CEDIA Expo show. Taken at face value, you might think that that means the editors at CE Pro have deemed that this upcoming event is a huge and important one for our industry.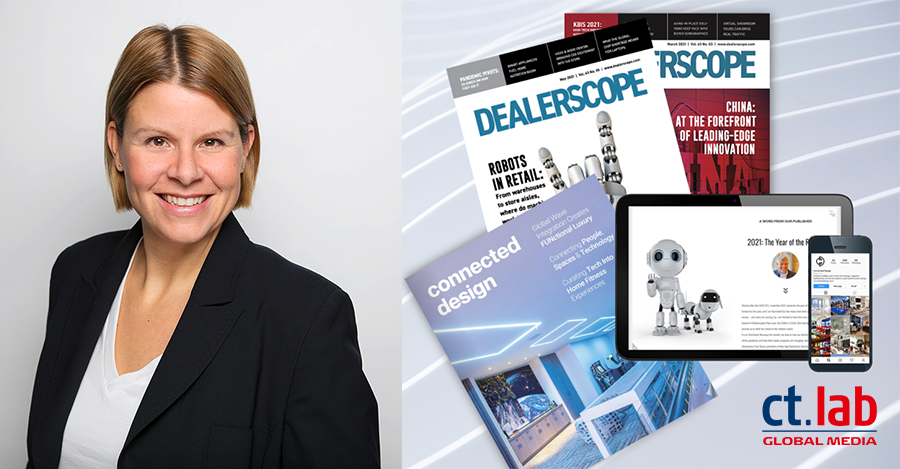 Is Your Source of News Emerald Exposition?
They may, in fact, have felt that way. But for proper context, it would be wise for you to keep in mind that CE Pro is owned by Emerald Expositions…yep, the same folks that own the CEDIA Expo. And while CE Pro has always reported on the CEDIA Expo, it is certainly a potential promotional vehicle for Emerald Expositions to push their events.
In the case of Residential Systems, previously owned by the independent publishing company NewBay Media, it was acquired by Future plc, a large global media company out of the U.K. Future was likely looking for greater penetration of the U.S. market. But curiously, they tend to be more focused on the consumer side versus trade business, with multiple musical instrument magazines and consumer computer magazines.
German Exposition Company IFA Owns Dealerscope and Connected Design
Finally, IFA, a large exposition company in Germany purchased CT Lab, owner of Dealerscope and Connected Design magazines…as well as the CE Week trade show. Here again, we have a media company acquired by an exposition company…so it is not entirely clear just what their plans are for the organization.
I recently wrote about Alice Schmalzl, the new COO of CT Lab sent over by IFA. While she is working hard to reinvigorate their media properties, it remains to be seen what is planned for the CE Week show.
In all of these cases, as a reader, it helps you to better understand a news outlet's perspective as presented in their content if you keep it all in the context of by whom they are owned.
See more on Emerald Expositions (CEDIA Expo, CE Pro) by visiting: emeraldx.com.
Learn more on CEDIA at: cedia.net.
The official website of CEDIA Expo (Emerald) is: cediaexpo.com.
Find out all about Future plc (Residential Systems) by visiting: futureplc.com.
See all there is to know about IFA (Dealerscope, Connected Design, CE Week): b2b.ifa-berlin.com/en/.