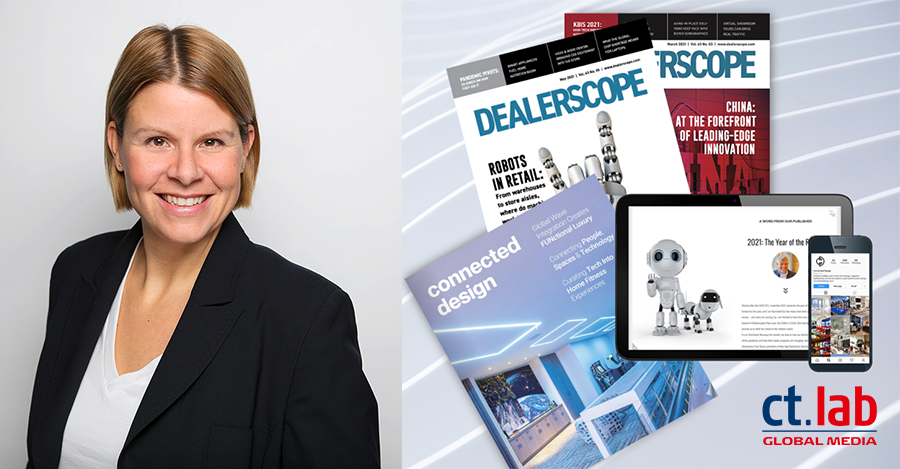 A Strata-gist Profile:
Alice Schmalzl of CT Lab
A few weeks back while on a work assignment unrelated to Strata-gee, I had the opportunity to meet for the first time Alice Schmalzl, the new Chief Operating Officer (COO) at CT Lab, the company that owns Dealerscope, Connected Design, and the CE Week show. During the course of a lunch meeting lasting over two-hours, Schmalzl was engaging, articulate, thought-provoking, refreshingly transparent, and funny. I found her incredibly smart, with a strong business foundation, and I sensed she possessed a steely inner-toughness. I resolved then and there to interview her for a Strata-gist profile for Strata-gee readers.
Meet Schmalzl and learn of her plans for CT Lab
If a few years ago there had been some ranking of all of the major B2B trade publishers, CT Lab (publishers of Connected Design and Dealerscope) would most likely have been shown lagging the pack. Could their fortunes be turned around such that they could begin driving the industry and leading that pack? I don't know, but I have a feeling that the company's new COO is going to be a strong driving force behind a major effort to make that happen.
Alice (looks like a common English name, but it is pronounced eh-leese') Schmalzl (sh-mall' zul) is a German national who speaks fluent English. Not only does she speak the language perfectly, but she has a depth of understanding of American style and social structure more typical of an American national, rather than a foreigner who has only learned the English language.
There is a good reason for that difference. You see Schmalzl has spent a significant amount of time here in the United States – measured in years – long before she ever arrived at CT Lab.
A German National Who Attended High School in Rockford, IL
At age 16, Alice Schmalzl attended high school in Rockford, Illinois. She was an exchange student eager to learn more about other parts of the world and their culture. "I learned about how different cultures and different aspects can enrich each other," Schmalzl told me.
The experiences she had as a 16-year old exchange student in the United States had a huge impact on the impressionable teenager.
I liked very much the United States and that kind of had a huge impact on my future career development because then I decided to study international management. And not just management, but I wanted to specifically study international management."

Alice Schmalzl, Chief Operating Officer (COO), CT Lab
Studied at California State University San Bernardino
Schmalzl went on to university, and true to her feelings as a high school exchange student, she chose to study international management. Her university in Germany had an exchange program that allowed the students to come and study in the U.S. at California State University in San Bernardino, California.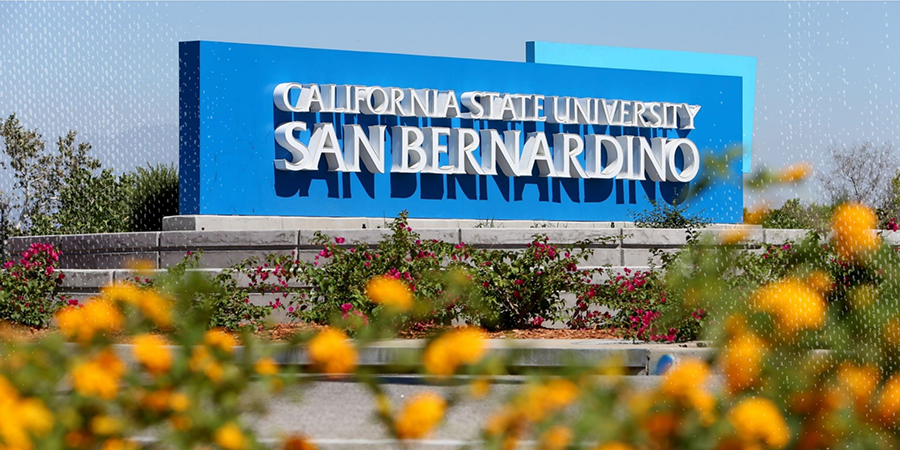 "Once again, I discovered I liked the United States very much, and now I had experienced the Midwest (Rockford, IL) and the West Coast (San Bernadino, California)," Schmalzl explained.
Learned Publishing at Europe's Largest Newspaper
After completing her university studies, Schmalzl landed a job at Axel Springer, Europe's largest publishing company, where she worked at Europe's largest newspaper. She explained that this opportunity with Axel Springer was perfect for her, as they are a "very international operating company." Her job with them allowed her to work in England and Poland – further expanding her international experience and exposure to a variety of cultures.
I love publishing because I think it is one of the most important industries there is. It is important for everything that is going to happen on this planet. When you work in media, you are working with purpose in an industry that has a real purpose – and that's what drew me to media."

Alice Schmalzl
Spearheading a New Media Division for Messe Berlin – One of the World's Largest Exposition Companies
Then, Schmalzl received an offer to come work with Messe Berlin, a large exposition company based in Berlin. Messe Berlin is the company behind the largest technology show in the world, IFA. IFA is well known by all global tech companies, but not so well known amongst dealers and integrators here in the U.S.
Messe Berlin was seeking to open up a base of operations here in the United States and for that purpose, they purchased CT Lab Global Media from NAPCO in 2017. Acquiring CT Lab brought them a couple of trade magazines for market intelligence – Dealerscope and Connected Design – and a trade show, CE Week.

Media is a Tough Business
The truth is, the company initially struggled with its acquisition. Media in the U.S. is a tough business. You can tell this is the case because, in one twelve-month period in 2018, each of the three major trade media companies was acquired, CE Pro (and several other former EH Publishing titles) was acquired by Emerald Expositions, Residential Systems was acquired by Future plc of the U.K., and of course, CT Lab was acquired by Messe Berlin/IFA.
CT Lab had struggled for years under NAPCO's ownership. There had long been rumors of financial instability. The organization went through several editors and editorial teams and even changed out its core media properties. Take Connected Design, for example, – it was launched after Technology Integrator was closed. And Technology Integrator itself was launched after Custom Retailer failed.
'A Time of Trial and Error'
But IFA struggled in the U.S. as well after purchasing the company in 2017. Schmalzl calls this period "a time of trial and error." Not much seemed to be working in their project to return to growth, despite a lot of effort. Then IFA chose to hire Schmalzl away from Axel Springer and send her to take over operations here in the U.S. Her mission? To launch a new media division at IFA, and to grow CT Lab into the leading media group for consumer electronics generally, and the smart home market specifically. It's a big job.
She had to hit the ground running, and running fast. This is because Schmalzl was unexpectedly delayed by a suddenly imposed U.S. international travel ban due to COVID, causing her to arrive in the U.S. months later than intended. And arriving just in time for NAPCO to inform her that she had just three weeks to move the company out of the existing office space they had at NAPCO. With no time to think or plan, Schmalzl had to instantly spring into action, looking at office buildings, securing a space, moving operations, and all the rest. If you've ever moved a company, you know how seemingly impossible that would be to accomplish in just three weeks. But Schmalzl did just that.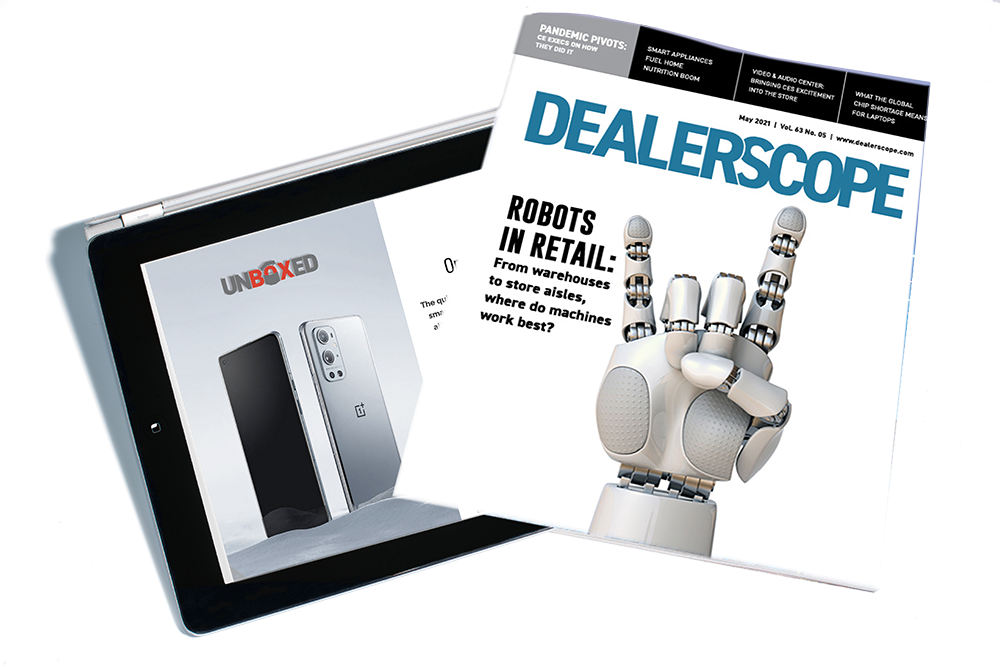 When I arrived, I found the team [at CT Lab] somewhat reluctant, but welcoming me with open arms. They were willing to work with me, willing to give me a chance, and most importantly, willing to follow me through this forest of chaos and disaster that existed when I had arrived. I mean, I really didn't have much time to think, because I had to rush so much – it was really difficult at first. I knew coming into this it wasn't going to be easy peasy, but this was more hectic than I anticipated."

Alice Schmalzl
Did Schmalzl Arrive with a Plan in Her Briefcase?
I asked Schmalzl to describe her initial plan – did she arrive with a new business plan in her briefcase? Surely she had reviewed their numbers, looked over their various media properties, and formed an opinion of what needed to be changed to try and turbocharge growth. Her response surprised me.
"No, I am the kind of person who has much respect for what those who came before me have accomplished," Schmalzl said firmly. "I come from a marketing background and nobody should think when they start a new job they are automatically better than everyone who came before and they have to change everything to suit their needs – they must consider the needs of the product. I have learned in my career not to change things that are working right – and that is hard to do because you are new and you want to show your boss all the things you are changing supposedly for the better. You have to be very strong to say, 'No, this is already good and I'm not going to change that.'"
Committed to the Team, But Changes Were Needed
Success, Schmalzl told me, will come as a result of a solid team effort…not top-down directives. "It was very important for me that we get through this together," she told me.
Still, Alice Schmalzl needed to make changes to her team. She declined to go into detail into personnel matters, but she did not shy away from her need to consider the team. Schmalzl said that changes were needed for a variety of reasons, but that as of now, the team is in place that she needs to drive growth.
How to Drive New Growth from Known Entities Dealerscope and Connected Design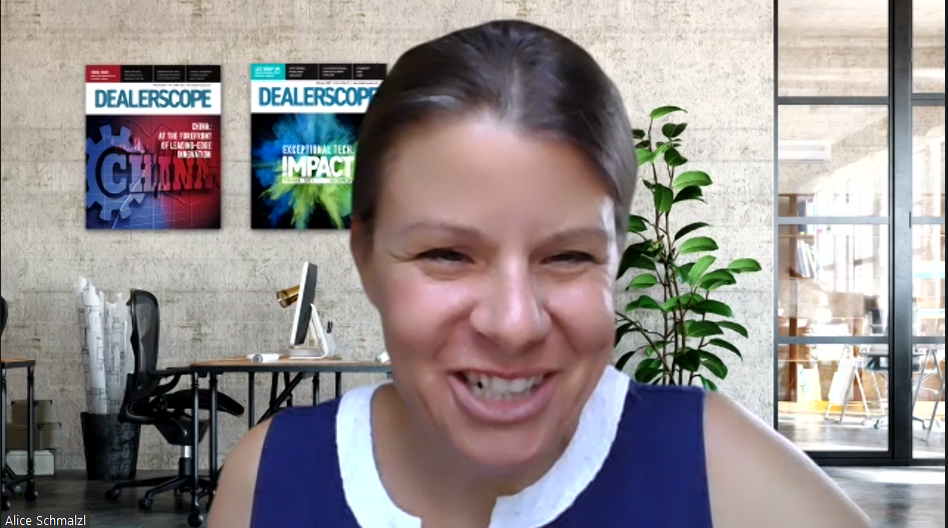 Schmalzl had great respect for what has already been achieved by both Dealerscope and Connected Design over the years but felt that some momentum had been lost and principles strayed from. She clearly wanted to avoid throwing the baby out with the bathwater, but need more editorial impact and contemporary delivery vehicles.
First and foremost, Schmalzl said that even though CT Lab is in the B2B world of news and education – these don't have to be delivered in a boring manner. She mentioned that at times in the past, she felt that previous editorial teams in Dealerscope basically relied on just printing press releases. Of course, they always have to stay current with the Tech industry's next big thing, but she wants that newsy content delivered in a more fun and entertaining way.
"The word I'm using for this concept is infotainment – it should be both informative and entertaining," she said with conviction.
'Feel Free to Rip the Product of our Biggest' Advertisers, She Told Her Editor
Schmalzl also said she wants her editors to be bold, opinionated – not to be afraid of taking a stand. She has empowered her editorial team to be independent, and a powerful voice speaking the truth.
"I told our new Chief Editor [Tom Samiljan] that he should feel free to rip the product of our biggest clients [advertisers]," Schmalzl said emphatically. "I want to run by the same rules that apply to established newspapers."
Reinstilling Team Pride
Now only about a year into this adventure, Schmalzl told me she is seeing genuine signs of improvement. For example, she believes her team at CT Lab has made a dramatic turn as compared to where they were when she first arrived.
"I see over the last year how the employees are proud again, so proud, to work for CT Lab. Now everywhere they go, they show the magazines," Schmalzl told me enthusiastically. "They take them everywhere and show them off everywhere – clearly proud again to work for CT Lab."
Contemporizing Content Delivery
Schmalzl also pointed to the progress that has been made in contemporizing their content delivery. In the past, anyone who wanted a digital edition of Dealerscope or Connected Design simply received a standard Adobe Acrobat file. This has now been updated – twice actually – to a more optimized interactive digital magazine format. It's more intuitive – using your fingers on a touchscreen to turn the page for example – more responsive, and easier to navigate.
"It feels much like reading a book, only even more interactive. It is the most modern way to present our digital issues," she said proudly. "So now, on your favorite tablet or phone, you have our easily accessed content with you at all times."
Much More Multimedia Content
Yet another area of focus for Schmalzl has been to increase the amount of multimedia content. The editorial team has developed a group of video programs, known as Power Stories, Insider Talk, Insider Look, and Unboxed, that are regularly updated. These videos bring CT Lab editorial news and insights to a format that many prefer as their way to consume content.
"We have much more video content now than we have ever had before," Schmalzl enthused.

Adding a Whole New Format – the Audio Mag
To my knowledge, nobody else is doing anything quite like this new feature from CT Lab, an innovation rolled out over the last year that they call an Audio Mag. The concept for the Audio Mag is similar to audio podcasts, which are rapidly growing in popularity. Essentially, for those who prefer to consume content while doing other things, such as exercising, taking a walk, commuting to work – they can listen to content in an audio format.
This content is created by the editors and authors of the various stories that appear in a monthly issue, who actually record themselves reading their stories – kind of like books on tape. These files are then accessible for listening through your favorite headphones or through your speakers.
"It is something that we do that is very important for me," Schmalzl told me. "The editors read their articles – and the fun thing is that they are only allowed one take. So if they cough, or the dog barks, or their kids yell at them that they are horrible, it is included in the recording. I believe that this makes the experience feel more authentic, more personal."
CE Week
Finally, because of COVID, there was no CE Week show in 2020 or 2021. Schmalzl told me she is not yet sure if it will take place in 2022, that is yet to be decided and depends to some degree on what is going on with the pandemic. But CT Lab is still committed to the show. It is, however, being given much reconsideration as to format and may change in style and/or focus. There are no specific details on just exactly what will change yet…stay tuned for further details.
With Messe Berlin¹, one of the world's largest exposition companies as your parent company, it only makes sense for them to continue with CE Week or some other iteration of a tech event.
A Challenging, Stressful and Incredibly Rewarding Opportunity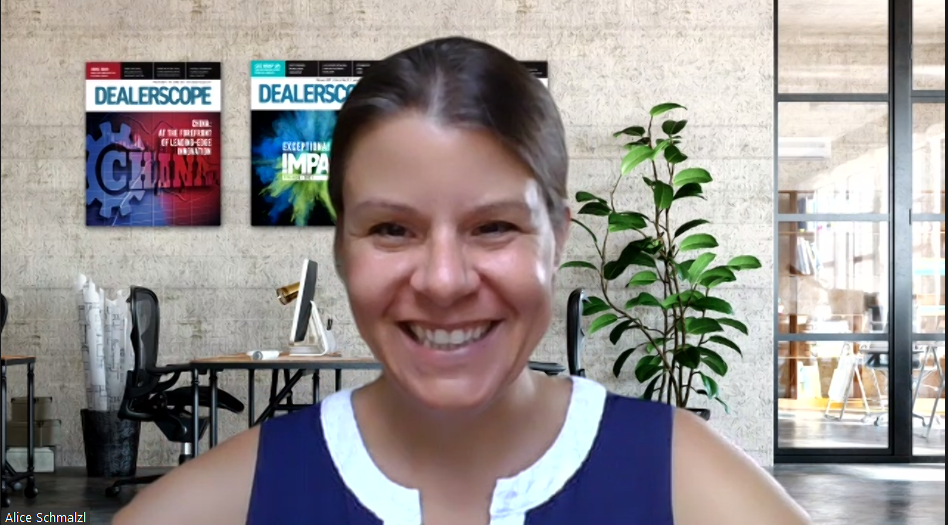 Alice Schmalzl told me that she feels extremely lucky in many regards. She feels like CT Lab is an extraordinary opportunity for her, her husband, her two daughters…and her dog. It is, she told me, like she is at a startup company…but a startup company with a very reliable² and supportive investor behind her.
Schmalzl also told me that she is extremely grateful for her team who have gone above and beyond the call, with long hours of hard and challenging work to make this transformation happen.
Though she is now only about 18-months into this project, there have already been some very encouraging, tangible, and measurable results. Schmalzl told me that readership and social media engagement has more than doubled. And while she is unable to share any financial data with me, she said that "Let me put it this way, Germany is extremely happy with how the company is developing financially. And all in just the first year-and-a-half of this project."
Want to know more about CT Lab Global Media? Visit them at: ctlab.media.
Learn more about Dealerscope by visiting: dealerscope.com.
See all about Connected Design at: connecteddesign.com.
---
CORRECTIONS
#1 – 9/4/21,12:30pm – Changed "IFA" to "Messe Berlin"
#2 – 9/4/21, 12:40pm – Changed "rich" to "reliable"…a minor language misunderstanding