BREAKING NEWS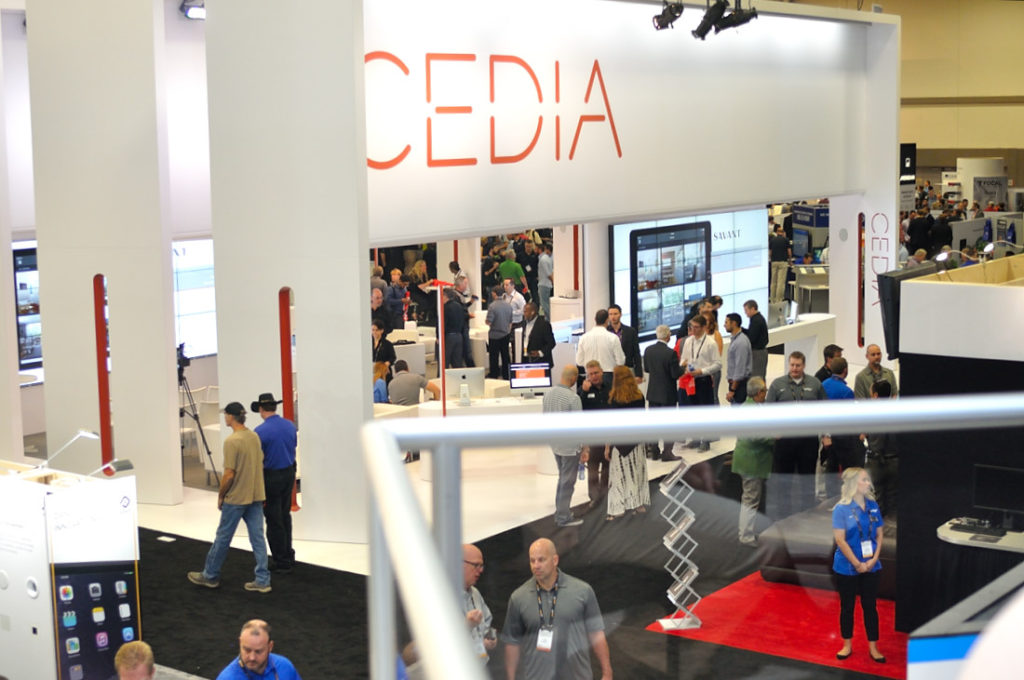 The Custom Electronic Design and Installation Association (CEDIA) announced today that it has sold off their annual show – previously called the Expo, now known simply as CEDIA2017 – to Emerald Expositions, a company that they say is the largest trade show operator in the United States. The news, likely to be a surprise to many in the industry, is effective immediately, although CEDIA will continue to have a prominent role in the 2017 edition, with Emerald taking full control in 2018.
See more on CEDIA's surprise announcement…
Why would CEDIA sell of their (presumably) money-making show?? The organization says that by selling off the show to Emerald, they will be able to better develop "comprehensive tools, resources, and support" on a year-round basis for members. The show, which is very labor intensive, distracts much of the organization's staff for that purpose alone.
"CEDIA first and foremost serves its members, and as home technology continues to proliferate, our members need comprehensive tools, resources, and support to assert their position as the single point of contact for technology in the home. Emerald acquiring and consequently taking over the operational responsibilities of the show will allow CEDIA to reallocate staff to develop programs and initiatives that will drive member success across the board," said Vin Bruno, CEDIA CEO, in a prepared statement.
A Continuing Role
CEDIA says that it will continue to be involved in the show, retaining, for example, full control and ownership of all of the educational and training programs.
Board Chairman Dennis Erskine noted, in the same prepared statement, that, "More than half of the CEDIA professional staff spends the majority of their time annually preparing for the show." Now, he suggests, "this is an incredible opportunity to concentrate on bolstering the year-round CEDIA membership experience."
CEDIA CEO Talks to Strata-gee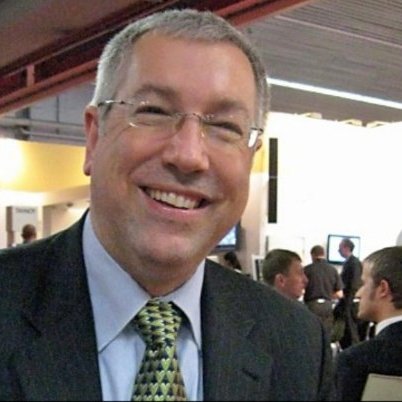 In a short telephone interview with Bruno, he told us that the organization will retain an ongoing interest in the event, "in perpetuity." The show will continue with the CEDIA name, and the organization will be the only provider of education and training at the event. It is, Bruno told us, a really good deal for the organization and all of its members.
"We need to become the association that our members need us to be," Bruno told us. "We will become the preeminent provider of residential technology curriculum to high schools, vocational schools, technical schools, junior colleges, community colleges, and universities. That's where we are. I know we have a multi-million dollar portfolio of technology curriculum."
Member Benefits Continue
The organization says that Emerald will bring expertise in trade show management, as well as "energy and fresh ideas" which should result in an improved experience for attendees. CEDIA members will continue to receive complimentary access to the show floor, as well as "special savings on all CEDIA education and training."
Other aspects of the show that CEDIA says will be ongoing includes preferential hotel block access for members, savings on booth space for member companies that exhibit, and the continued accrual of "priority points" for space selection.
New Benefits Coming


Bruno says in the prepared statement that the organization will, as a result of this disposal, focus on workforce development, education delivered "more conveniently to members," consumer awareness, industry outreach, and "providing more robust digital tools that will drive business." No specifics on these measures were provided.
In our telephone interview, Bruno told us that nothing will change with Integrated Systems Europe (ISE), another show in which CEDIA holds a 50% ownership. Why not sell it? The main reason is that there is a separate organization that does the heavy lifting for that event. So the U.S. staff is not heavily bogged down in preparations for that event.
What Will the Members Say?
But for the regular CEDIA show: "Our agreement with Emerald lets CEDIA concentrate on our members' needs, while allowing a professional trade show company to deliver a premier trade show for all attendees," Bruno summed up.
However, some CEDIA members might say the CEDIA show is the biggest benefit of belonging to the organization, so the reaction of members will be interesting to learn. Terms of the transaction were not disclosed .