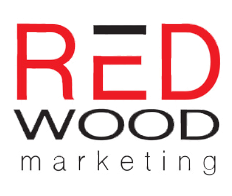 Well-respected high-performance A/V manufacturers sales representative firm Redwood Marketing has announced this week that veteran sales professional Phil Jackson has joined the firm, boosting its manpower and market coverage. The appointment of Jackson is effective immediately and the company says the addition "reinforces our position in the marketplace."
Learn more about Phil Jackson joining Redwood Marketing
Founded in 2004 by Jim Knight, Redwood Marketing is a professional manufacturers sales representative firm that Knight says is firmly committed to providing superior customer support, product training, and dealer development. The company has built a strong reputation and carries a stable of some of the finest brands in A/V today.
With the addition of Phil Jackson, himself well-known in the region, Redwood expands its presence and support throughout the expansive Northern California, Northern Nevada, and Hawaii region. But more than just another body, Jackson brings not only a deep knowledge of the region, but more importantly, real experience with A/V technology, products, and the industry itself.
An Exciting Addition
We at Redwood Marketing could not be more excited to have such an industry-recognized and respected professional join our team. The addition of Phil to the Redwood Marketing team reinforces our position in the marketplace, as well as our vision for the future of audio, video, control, and automation, and the business opportunities we bring to the CI channel.

Jim Knight, Redwood Marketing President
Jackson has been in the high-performance A/V industry in Northern California for many years and is well-regarded. He was most recently Director of Sales for Parasound. He possesses a lot of experience in the audio-video and custom integration spaces, as well as a wealth of experience with the independent dealer network.
Shared Values and Business Approach Align
It is a great pleasure to join the Redwood Marketing team. We have worked together for years, and their values and approach to business in this ever-changing market perfectly align with mine. After several years on the manufacturing side, I'm thrilled to use that experience to enhance my position and work with the team to grow the business exponentially.

Phil Jackson
Redwood Marketing is Northern Californian dealers' source for industry-leading brands, such as Marantz, Denon, Bowers & Wilkins, Classé, Definitive Technology, Polk, Clarus, Epson, Luxman, Parasound, Tributaries, Future Ready Solutions, The Davinci Group, and more.
Jackson to Cover the South Bay Area for Redwood
As the Outside Sales Representative for the South Bay, Phil will bring experience, expertise, insight, and relationships as Redwood Marketing continues to forge ahead as the leader in high-performance audio and video solutions for the integration and retail channels!

Jim Knight
For more information on Redwood Marketing, or to reach out to Phil Jackson, visit their website here…