Thiel Audio, in a series of press releases on their website, announced multiple new products to be launched at this week's CES in Las Vegas. Some of these new products are being launched under the Thiel brand name, while others are being offered under the Aurora brand – a brand that was originally created for a 4K music venue at the company's headquarters in Nashville, TN.
This launch represents what the company hopes will be the next chapter in the troubled brand's long-running saga.
See more on Thiel's new models…
The first thing we noticed about the releases put out about these new products is that there are precious few details on the products themselves. We'll share what we know, but we have asked the company for more information which we will pass on when it is received.
What we do know is this, the company is launching a new series of speakers in what they call their 40th Anniversary Collection as this is – you guessed it – their 40th anniversary year of operation. There are three models in the series, as shown below.
Thiel 40th Anniversary Collection
Thiel's new 40.1 bookshelf speaker

40.1 2-way bookshelf monitor: This model features a 1″ titanium dome tweeter and a 6½" woofer with glass fiber cone technology.

40.2 3-way tower speaker: This tower design speaker uses a 1″ titanium dome tweeter, a 5″ glass fiber midrange driver, and two 6″ aluminum cone woofers. The 40.2 is able to be "bi-wired" for a bi-amplified configuration.
40.3 4-way tower speaker: This model uses a 1″ titanium dome tweeter, a 5″ glass fiber midrange driver, an 8″ glass fiber mid-bass driver, and two 8″ aluminum cone woofers.
That's about all we know about this new series of speakers so far. We could find nothing in the descriptions on the website that convinced us that these were anything other than fairly standard design speakers…nothing that differentiated them or made them particularly unique. But then again, the descriptions on the website are heavy on marketing terms ("a superb listening experience," "a front row experience," "delivers such powerful and opulent sound") and light on engineering or design concept details. It's possible that there is more to these speakers than initially described or visible, but that the company has not yet shared.
Bringing Manufacturing Back to America
The company makes the point that these speakers "are built to enhance both entertainment and style by delivering a customized design and experience for every consumer." Again, the nature of this customization capability is not explained.
In fact, the release announcing this series is only four paragraphs long and it is a joint announcement – it also announces that the company is "proudly" bringing manufacturing back into the United States. A more jaded observer might note that the current ownership of Thiel is the same one that took manufacturing out of the U.S. and, therefore, likely to be slow to send accolades on this new decision.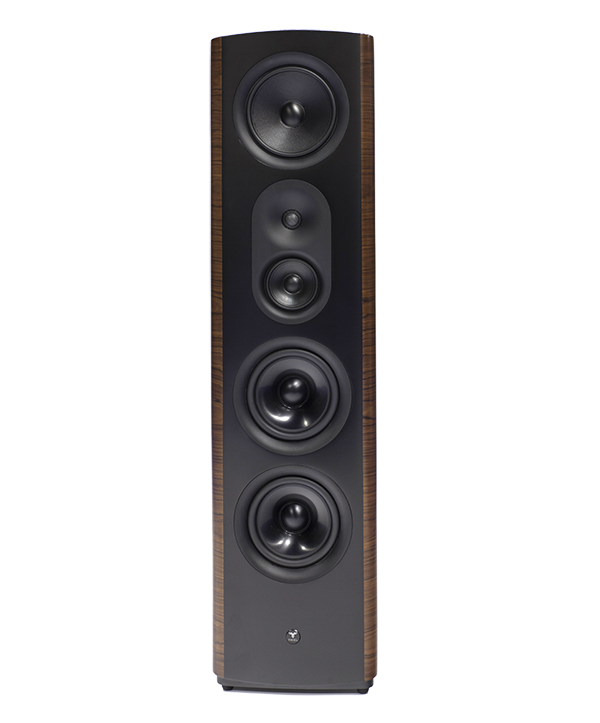 A New Manufacturing Setup
So here too, we do not get a lot of details, other than to be told that custom finish cabinetry will be made in Georgia, crossovers will come from Kentucky (perhaps at their service facility there?), and final assembly will take place at their headquarters in Nashville.
"Bringing manufacturing back to the United States is a strategic move to elevate the level of quality and precision of the 40th Anniversary product line and future products launched by the company," Stuart Levine, Thiel's Chief Revenue Officer said in the prepared statement.
Aurora LifeStream
A separate, and longer, release announced that the company will launch new wireless speaker systems under the Aurora LifeStream brand. The company considers Aurora part of Thiel and often confusingly refers to Aurora products as Thiel products. But it appears that the decision to offer affordable wireless lifestyle-type products under the Aurora brand (rather than the Thiel name) was done to protect the high-end bona fides of the Thiel brand.
The company has launched two products under Aurora: the LifeStream Home and the LifeStream Tour. Both of these new models incorporate PlayFi, Apple Airplay, and Bluetooth technologies to make them compatible with just about any users preferred tech. The LifeStream Tour is a portable version that runs on battery, while LifeStream Home is targeted, rather obviously, for the home and AC power.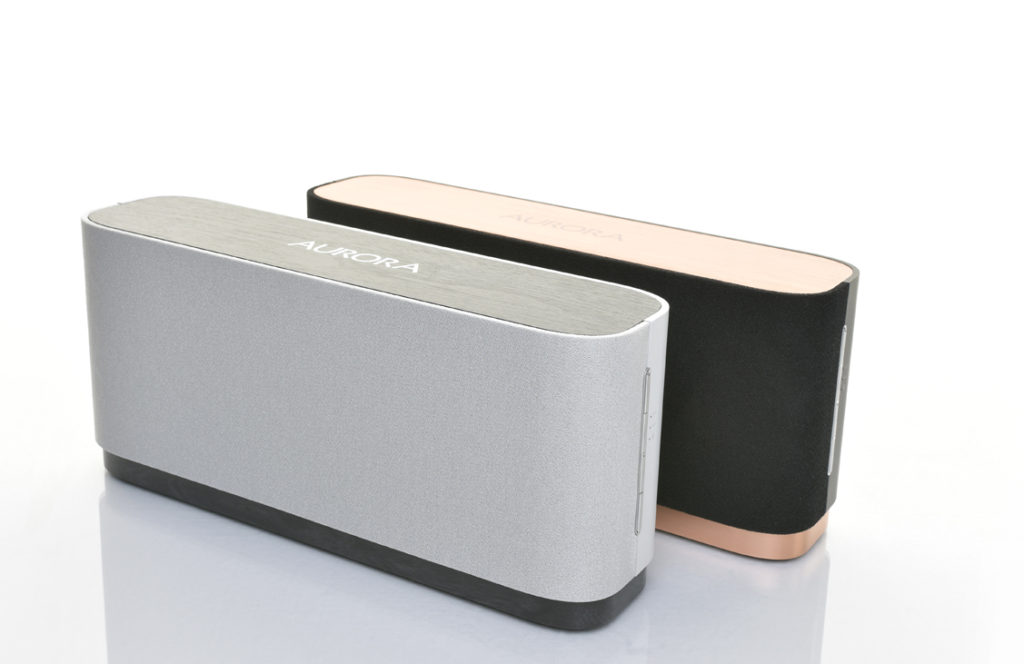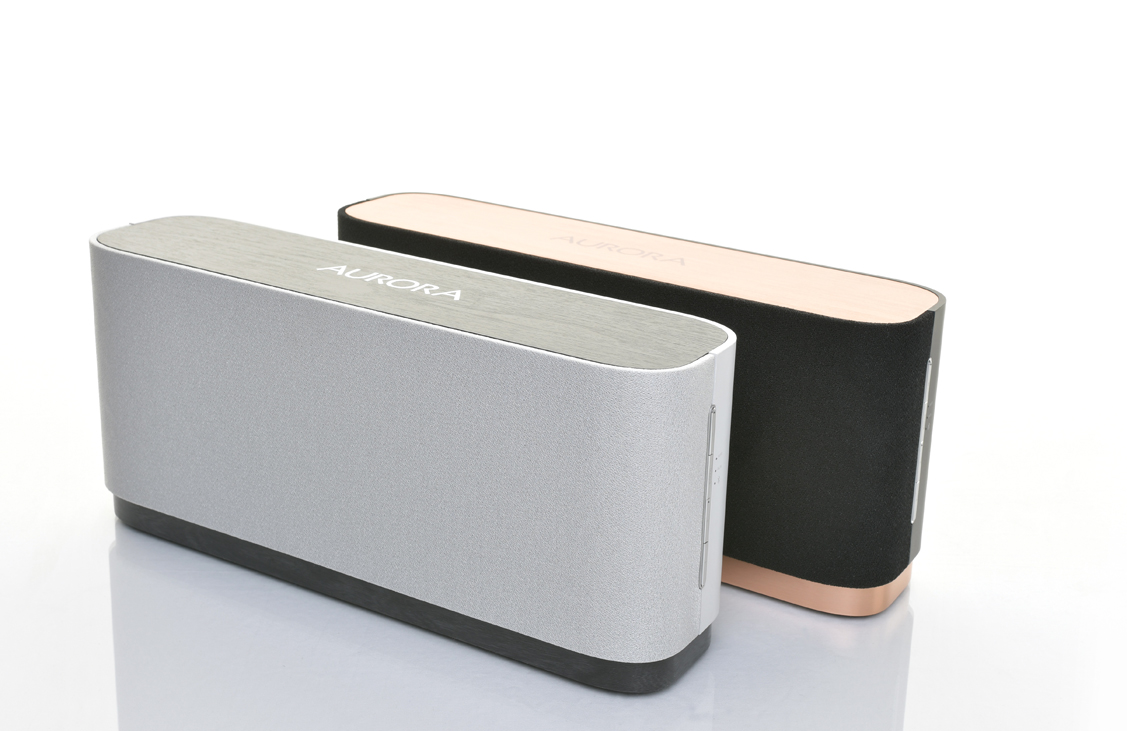 Multiple Flavors of Wireless Technology
The LifeStream products can connect to up to 16 speakers at one time for maximum flexibility in system design. The company says it is also planning on incorporating Amazon Alexa technology, which will come as part of a DTS Play-Fi software update.
As with the new Thiel products, Aurora LifeStream products will be customizable. In this case, the company provides some details – both models will be available in black and white, with interchangeable trim kits available to "allow the consumer to customize their product to fit perfectly with their style and personality."
Customization Goes 3D
Thiel also says that it will make downloadable 3D data files on their website that consumers can use with their 3D printers to further customize these products. Finally, the company notes it will be making even more customizations available including real wood veneers, new colors, and different finishes.
Regarding Aurora LifeStream products, Levine said: "We studied the marketplace through the lens of Design & Technology that Connects, and identified a significant opportunity in the wireless space. We looked at where design is gaining ground and focused on the areas consumers are paying attention to and investing in. The opportunity to make products that give the consumer a creative edge is one that is energizing and the feedback from focus groups and advanced viewing events have been very positive."
According to Levine, most of these new models will ship in the first quarter of 2017. Pricing was not available.
See more on Thiel at www.thielaudio.com. And find out all about Aurora at: www.auroranashville.com.



RELATED STORIES
We have been reporting on Thiel extensively over the years. To see all of our coverage, you can click on "Thiel" in the Tag Cloud in the sidebar on the right hand side of our site…or you can simply type Thiel in the search bar at the top right of our website.
Here are some selected stories you can quick jump to:
Thiel Audio Makes Retroactive CEO Announcement
Silent Thiel Suddenly Trumpets a New App-Controlled Subwoofer
Tons of Turmoil at Thiel; Is There Yet Another New CEO?
Thiel Announces a Brand Relaunch…Again
Thiel Audio Story Takes a New and Troubling Turn
Kathy Gornik: Why I Sold Thiel
Thiel Audio Products Acquired by Tennessee Private Equity Company