STORY UPDATED 12/23/2015 – SEE BELOW

Thiel Audio unexpectedly announced late today that it would show and demonstrate a new product – a powered subwoofer –  at next month's CES show in Las Vegas, Nevada. This new subwoofer, called the SmartSub™ 1.12, is the first new product introduced by Thiel in a year and appears to contain several new technologies for the company including Wi-Fi integration, app control, advanced signal processing and more.
See what we know so far about this new subwoofer from Thiel…
We call Thiel "silent" in our headline, because we had recently heard rumors of something new in the works there and made a concerted effort to speak with the company to learn more about what they were up to. However, the company would not talk to us.
This was not really a surprise. This past October, we had heard rumors of a new CEO joining the company and tried to speak with them then for confirmation. But as has become a pattern with this company, they would not speak to us – even cancelling an interview to which they had initially agreed.
New Subwoofer to be Demo'd at CES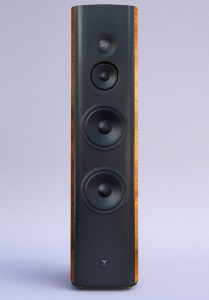 As many long-time Strata-gee.com readers know, we have closely followed Thiel ever since the company was sold to a private equity group by co-founder Kathy Gornik more than three years ago. We have often complained of the rather opaque style of the management teams in place since the buyout – there have been four different management teams in the three years since the acquisition.
Now, after not speaking with us recently, we suddenly received an announcement of a new product introduction by the company. The SmartSub 1.12 will be shown in their suite (#30-110, if you're going to the show) at the Venetian Hotel. This must be the news we were picking up on through our network.
We're Intrigued
All we know about the SmartSub 1.12 so far, is what is contained in this initial announcement. But, as brief as it was with a simple series of bullet points…from that alone, it is intriguing. And for those fans seeking to use Thiel's new design speakers for a theater installation – a subwoofer was long overdue, much needed, missing piece of the puzzle.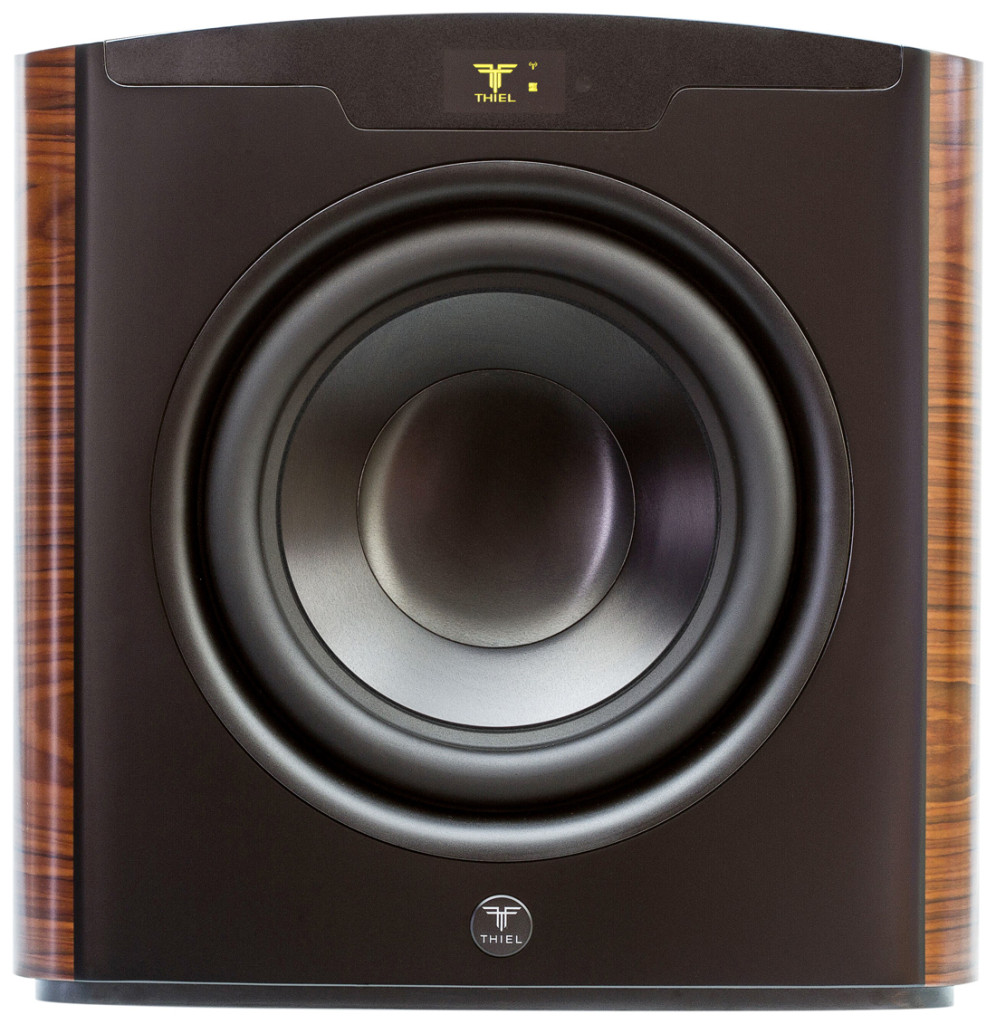 Here's what we know so far about the features and technologies included in the SmartSub 1.12:
12-inch, long-throw driver with a "rigid cast frame" and aluminum cone
1,250-watt, Class D switching amplifier with DSP control that monitors and optimizes amplifier and speaker performance
Connects to customer's existing Wi-Fi network to facilitate app-control by tablet or phone
Includes room-correction technology called SmartSub XT processing to adjust an internal parametric equalizer based on the customer's room for optimal performance
Six Sound Mode presets to quickly set subwoofer performance depending on source content type, such as music, movie, or videogame
Access to advanced settings via the SmartSub app for even more control. Users can access low- and high-pass filter adjustments, phase adjustments, 5-band parametric EQ adjustments, and SmartSub XT Auto-EQ parameters adjustments
An included simple IR remote gives quick access to basic functions, such as power, volume, muting, source selection and Sound Mode
Much TBD
We have been given no information on pricing and availability, so those items are TBD (to be determined). But we are told that the company will have a working model next month that they will demo for visitors to the suite in the Venetian.
So, as is typically the case with Thiel, stay tuned for more details.


STORY UPDATED
12-23-2015, 3:10PM Company provided an image of the SmartSub 1.12 (with grill removed)