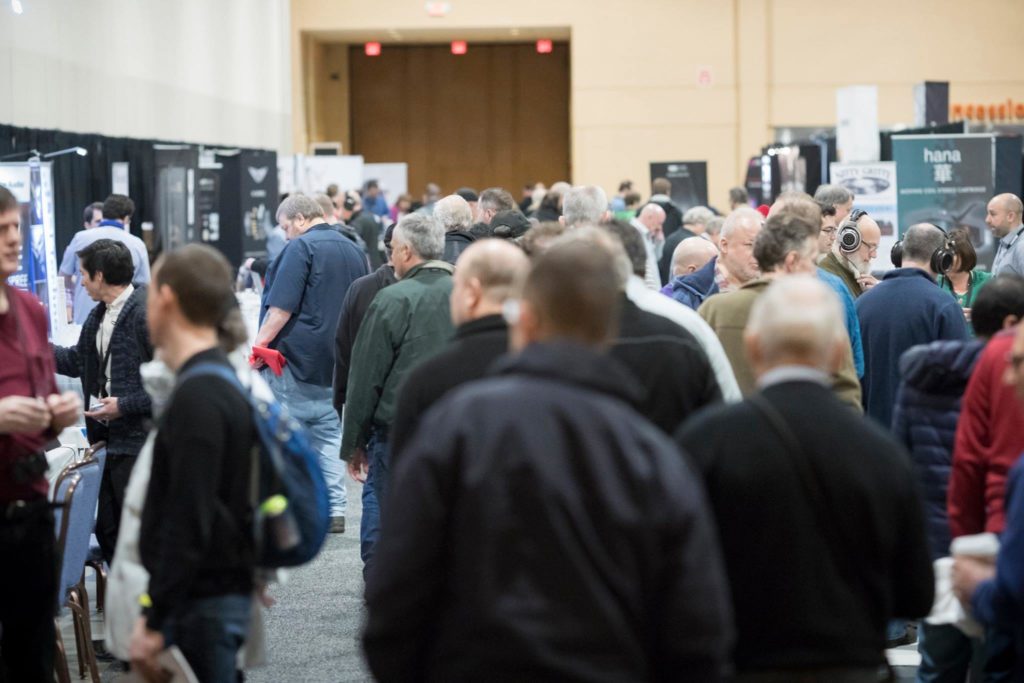 A Bill Leebens Guest Post
We may have been aware of every agonizing second of Plague Year 2020 as they slowly ticked by, but as far as audio shows go—2020 was literally a no-show. In the US, February's Florida Audio Expo in Tampa was the first and last audio-only show of the year. Since then, show after show has been delayed or cancelled—in several instances, delayed, and THEN cancelled.
What does 2021 Hold for Audio Shows?…
Of course, it hasn't just been US shows that have cancelled; if anything, European exhibitors were more proactive about cancelling than US exhibitors. Stateside, though, Ted reported on the uneasy Axpona two-step of the show's postponement and subsequent cancellation, followed by a nasty no-refund debacle. In comparison, the early, decisive actions of Marjorie Baumert and her team at Rocky Mountain Audio Fest exhibited exemplary professionalism.
The traditionally- May High End Munich event was initially postponed until September, and then cancelled—but it was done with stereotypically-German efficiency and clarity. CE shows, like IFA and CEDIA, adopted a virtual model—as will next year's CES.
Montreal? The 'M' in Montreal Stands for 'Maybe'
There is likely no tougher job than that of an epidemiologist during a pandemic: if early and decisive actions minimize illness and deaths, their actions are denounced as harsh and unnecessary. And yet, doing nothing will result in death and disaster. This year, event organizers found themselves teetering atop that same uneasy perch. Rolling blackouts of cancellations continue to move forward, and most events scheduled for Q1 and Q2 2021 have already been cancelled.
Michel Plante, long-time organizer of the Montreal Audiofest/Salon Audio Montreal, wrote:
…[our show] has always been in March, so we already know that the chance to hold a normal event with 100 exhibitors coming from Canada, USA and Europe welcoming 6000 visitors, is almost non-existent. But, just in case the authorities allow for smaller event, we have already put in place some serious sanitary protocols to hold a re-engineered regional show.

"Of course, If the second wave isn't finished yet and the vaccine is not available at large, then the event will just be cancelled. We won't postpone the date, as we do not want to jeopardize the show calendar that is respected by most of the show organizers for many years now. I am afraid the 3rd and 4th quarters could be overwhelmed if too many shows change their dates for that period of time—[which is] already the busiest for the show calendar."

Michel Plante, Montreal Audiofest/Salon Audio Montreal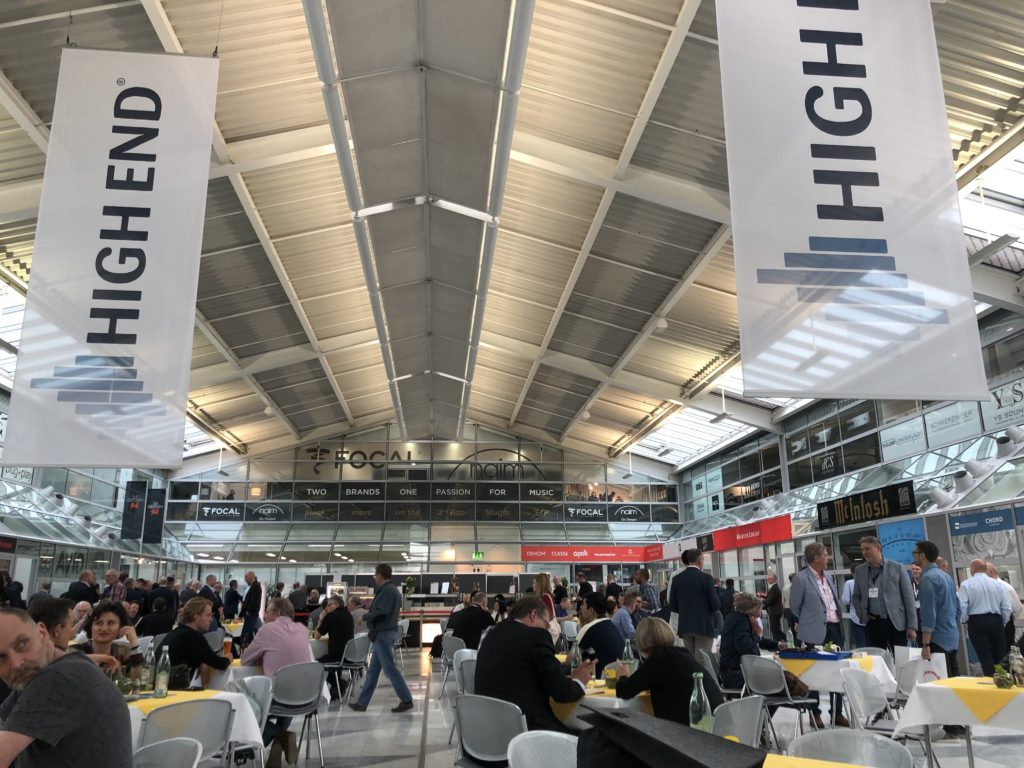 A Back-Half Traffic Jam
Munich High End, meanwhile, has added to the congestion in Q3, cancelling the May show once again, rescheduling it for September 9-12, 2021. Q3 and Q4 also traditionally see three of the largest Asian shows: Hong Kong in August (cancelled this year, rescheduled for April, 2021), Tokyo in September, and Shanghai in November. Shanghai generally has attendance of over 100,000—twenty times the size of the major US shows—and even with lower attendance this year, still had over 50,000 attendees.
So: this year is a write-off for audio shows. What about next year? Will 2021 do the Time Warp—again?
There are actually two intertwined questions that must be answered:
When will it be safe to hold large gatherings again?
After a year with no shows, and record-level business for many—will shows even be seen as necessary?
Will Personal Standards Trump Gov't Standards?
That first question is of course anyone's guess. The biggest show of the CE world, CES, is going virtual, and the results of that event will likely determine the future direction of that show and many others. The fact that CES 2020 was often mentioned as a potential early vector of COVID will undoubtedly factor into the equation.
Perhaps by Q3 it will be thought safe to hold traditional events—but legal, governmental standards and personal standards are two different things. Will past attendees feel comfortable with travel and exposure to hundreds or thousands of others?
Maybe, maybe not. Personally, I expect 2021 to be travel-free.
Just Exactly What are Shows for Anymore?
The second question is in some ways more interesting. The audio business, aside from a few major players, is made up of small companies with limited marketing budgets. Years ago, CES was viewed as a show that could overnight generate press, dealers, and distributors for a fledgling audio company—but that hasn't been the case for years. If that show and the numerous smaller, regional shows don't generate new business—what are the shows for?
US shows in the '50s and '60s were primarily selling events. Ads in hi-fi mags of the era noted shows almost every week, in one city or another. Somewhere along the line, US shows were transformed into show-don't-sell events, aside from marketplace areas with record dealers, and sellers of tchotchkes and accessories. Press became the driving force, along with the possibilities of promoting local dealers, or the potential for picking up new dealers. Other than offloading show demos to avoid the pain of the dreaded pack-out—the shows are still not selling events.
Return on Investment from Shows? That's a 'Prickly' Question
Having worked PR, and been an exhibitor as well as a show-organizer, for decades I've dealt with prickly questions regarding the ROI of shows. My answer has always been that if you do the work—which is to prepare the market of potential attendees and prepare the press, have something specific prepared to present—there will be coverage, and new customers. If you're lazy, and just show up in a remote room without advising the media of something worthwhile that will be worth their time—you'll be disappointed.
More than once I've heard newbie exhibitors with no preparation and no agenda kvetch, "John Atkinson [of Stereophile] didn't come to our room." My answer has always been, "Why would he? Does he know you? Did you tell him that you have something interesting and new to show him? You've got 200 rooms, 3 show-days, and you expect him to just show up?"
2021 Audio Shows…Plan for the Worst, Hope for the Best
Compared to the traditional two-channel hi-fi world, my conversations with folks in the personal audio/headphone world indicate that this is a sector in which exhibitors cannot wait to get out and do shows: they enjoy the vibe, the vitality, the interaction. Given that their set-up may consist of a handful of cases with headphones and small DACs and amps, their enthusiasm is understandable—compared to the mainline audio manufacturers with a box-truck full of hefty gear, plants, pipe and drape, displays….
If 2020 was, as I believe, an inflection point for the audio show world, 2021 will be the year in which the graph goes up, or down. Which? At this point, I can't say—no one can. I can simply fall back upon the mantra of my Depression-child mother:
"Plan for the worst. Hope for the best."
My sincere thanks to Michel Plante, Gary Koh, and Jude Mansilla for their time and insights for this post.
See separately – 2020 Shows were a COVID Bust; Here's the Status of Shows in 2021
---
Guest Post by Bill Leebens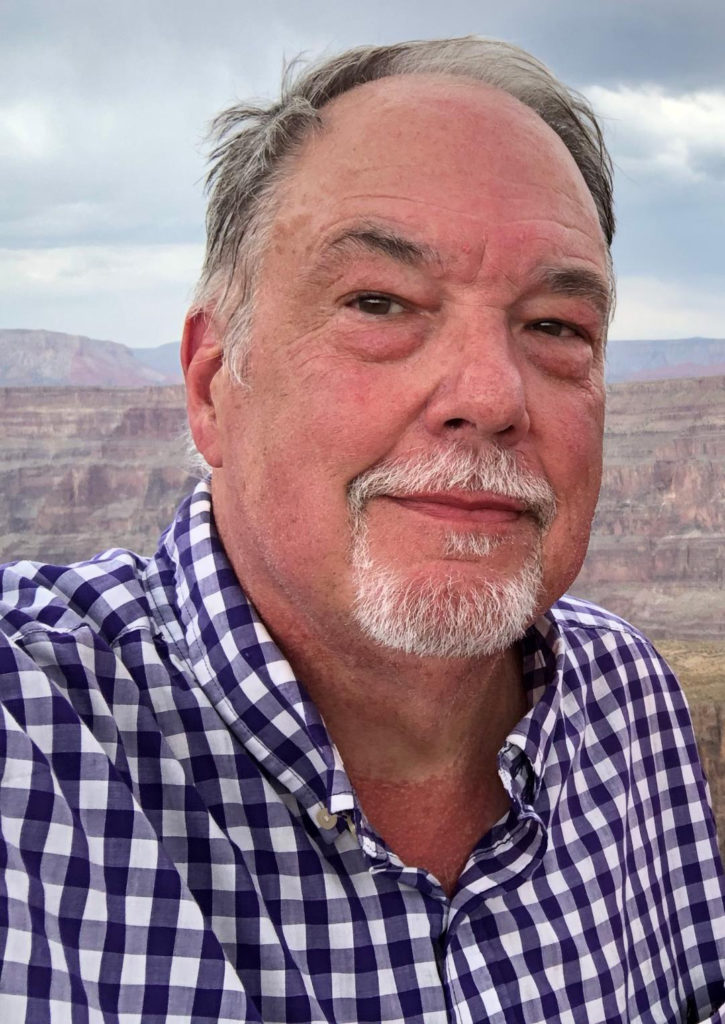 Bill Leebens has been a published writer since the age of 15 and has worked in audio since he was 16. He edited Copper magazine while at PS Audio and has also worked in automobile racing, medical imaging, and even as an IRS tax examiner. Bill lives in Colorado with two impatient dogs and several very patient humans.
Reach Bill at: bill@leebensllc.com