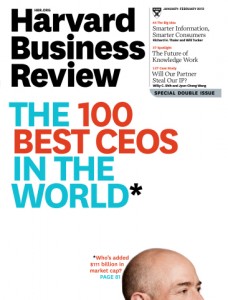 Recently, we told you about the worst CEO of 2012 (former Best Buy CEO Brian Dunn). Turnabout is fair play, and now Harvard Business Review offers a list of the 100 Best CEOs in the World as a very effective counter-point.
But were technology companies represented on this list? Can we claim some of the best CEOs in the world? Read on and see…
See the top CEOs in the world below…
[Read more…] about Was Tech Represented on the List of the World's Best CEO's?