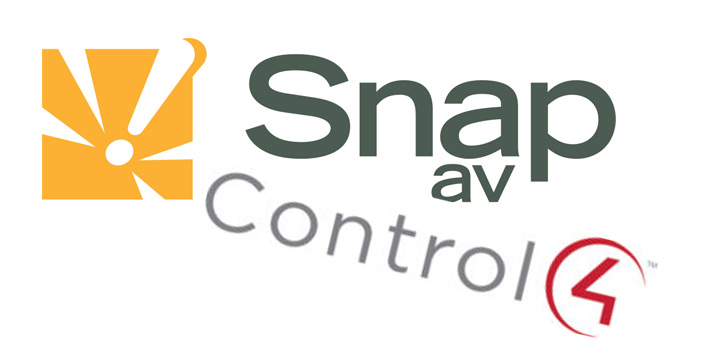 SnapAV Execs Hindman & Vaughn Explain the Rationale Behind the Change to Strata-gee
Recently, in a special Zoom presentation for Strata-gee by SnapAV executives Jeff Hindman (Chief Revenue Officer) and Kordon Vaughn (VP Marketing), I was about to learn about the company's new brand strategy going forward. Ever since SnapAV acquired their largest division, Control4, there has been much speculation about how to address the market with two strong, well-known brands. I joked, "So what's it going to be…ControlAV or Snap4?
It turns out I wasn't that far off, as the executives shared with me that they would be rebranding the organization as Snap One.
Learn more about how SnapAV became Snap One…
Yes, my comic guesses turned out to be – for them I would imagine – a little too distressingly close to the reality of their final decision – the "new" brand…Snap One. But I didn't find out their choice, until later in the presentation. First, they wanted to discuss the major currents underpinning that decision.
How Do You Represent Two Powerful Brands in a Rebrand?
They began their presentation, responding to a question I had posed: "How do you represent these two powerful brands in a rebrand? Do you call it Control4 by SnapAV, or do you abandon the attempt to incorporate both brands and just call it 'Purple'…our brand is Purple now?"
Often, in Strata-gee, the simplest questions you ask are sometimes the hardest to unpack and answer. And you've hit on the core of what I think this journey has been about – which is, what the company is and does have evolved so much…how do you make sure that's reflected in a way that's true to our story, true to our vision, and true to our strategy as we go out and tell people about it who are in the market. And so I think you have teed that up perfectly."

Jeff Hindman, SnapAV Chief Revenue Officer

A Company By Integrators For Integrators
They started with a historical review of the SnapAV brand, a review that contained much information that was not new to me, as I've been following the brand from the beginning. Most likely, this information was part of a presentation designed for others in the media who maybe were newer or hadn't followed the company so closely. SnapAV was founded by Jay Faison on the idea that it would be a company by integrators for integrators. They used their intimate knowledge of the issues and challenges integrators faced – because they themselves grew out of a North Carolina integration business – to design everything from the integrator's perspective.
Behind the scenes, SnapAV is what is known in the financial community as a disintermediation play – you know, cut out the middleman, leaving you with more margin to utilize for your benefit. They did that by going directly to China, buying the same products as branded manufacturers, having their own brand name silk-screened on it, and cutting out the branded manufacturers by becoming their own brand. They also took the costly step of creating a selection of product category-centric brands to offer integrators. However, recently they changed their disintermediation strategy by buying regional distribution companies around the country, adding more cost into the formula.
It turned out that Snap's competitive advantage was predominantly their smart, integrator-first strategy. This guided everything they did from sales policies, to reasonable quality products, to large dealer margins, to the best dealer portal in the business, and more. More traditional manufacturers did not have the inside-baseball savvy of SnapAV.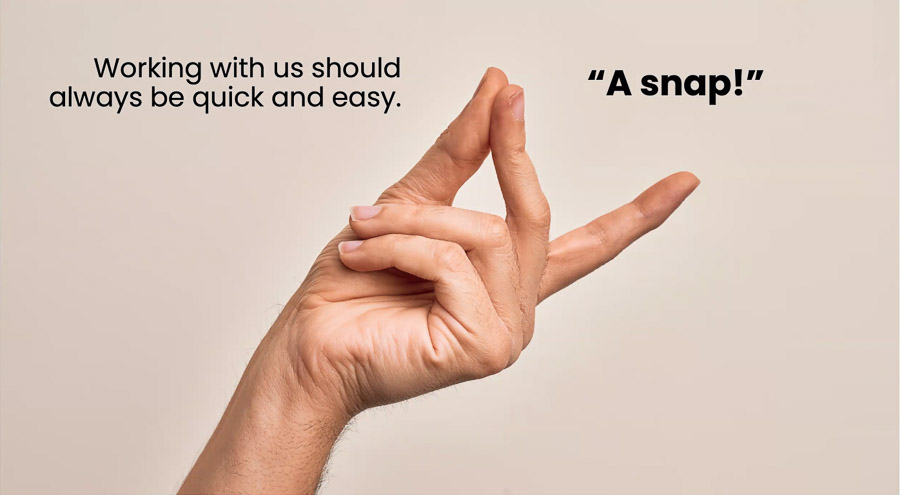 What the Snap Execs Did Not Know
Actually, unbeknownst to these gents, I had a little previous insight into some of the top-level thinking behind the rebranding. Not long after the acquisition of Control4 was announced – just a few months really – CEDIA Expo 2019 took place. At that event was a press event, with drinks and dinner, and in which I was seated across from SnapAV CEO John Heyman. We had a very interesting discussion in the wake of this major change in their status, with the acquisition of Control4 now behind them.
As these affairs tend to be off-the-record opportunities to meet and build relationships with company executives, I had put my reporter's notebook and voice recorder away. It was just two guys chatting about a wide range of topics. One of the things we talked about was SnapAVs new conundrum that they had inflicted upon themselves with this acquisition of Control4.
Initially, A Deep Respect for the Control4 Brand
It was clear to me then that Heyman respected the Control4 brand name, and that respect was an element of their acquisition of the brand. And, of course, he deeply respects the SnapAV brand as well. At that time, it appeared to me – properly, I would say – that he looked at the brands as co-equals. He didn't say that, but he said many things that seemed to suggest that to me. Remember, the industry was surprised by that acquisition – it was clearly a big "get" for team SnapAV.
The thing is, how to market these two co-equal brands? It became apparent that a brand overhaul of some type would need to take place…and it seemed to me that Heyman recognized this fact as well. Initially, as he had said at the time, they would try to incorporate both logos in their promotions as an interim step. They did that, but it was a somewhat clunky result.
Then, little by little, things began to change.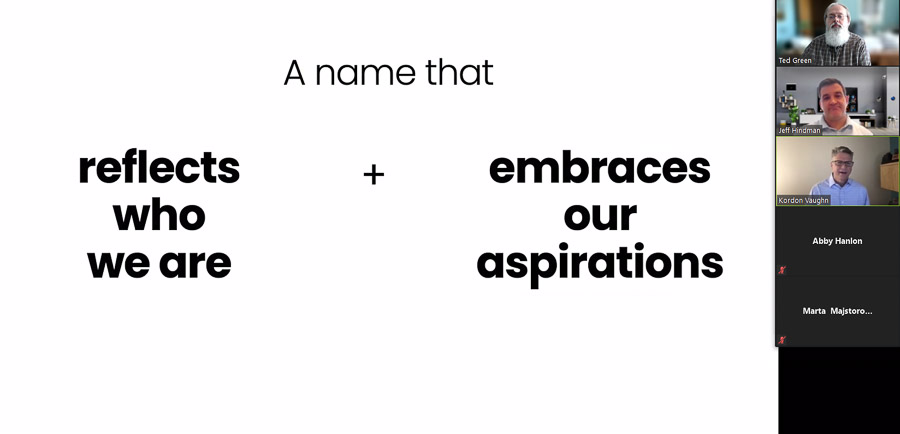 How SnapAV Got to Snap One
Kordon Vaughn, SnapAV's VP of Marketing, directly addressed the thinking behind the new brand – Snap One.
As you can imagine coming up and landing on name is a big challenge with lots of different things that you think about around that. But as we considered a new name, our goal was to select a name that simultaneously reflects who we are…and embraces our aspirations for the future. So, we first took on the Snap name – an element of our name – as it represents our mission to make our partners' lives easier. From our founding, our focus has been to offer great products and services that simplify the life of the integrator – whether they're researching, or buying, or installing, or requesting support – our focus remains on making every interaction, a snap."

Kordon Vaughn, SnapAV VP of Marketing
Along with this, Vaughn told me, it that they wanted an element of the brand to reflect their aspirations for the future. Their aspirations, he says, are simple: "It's to be an integrators most valued, most trusted partner – the one that they keep coming back to again and again, because we've proven that they can depend on us with the products that we develop, with the tools that we enable them with, for the platforms that we deliver, the efficiencies that we provide, and the complexities that we simplify."
Making Things a 'Snap' and Becoming the 'One" Partner Integrators Rely Upon
So there you have it, "making every interaction a snap"…and becoming the one partner that integrators rely upon.
Vaughn added that they believe for existing SnapAV dealers, this change will not be disruptive – it will be "business as usual." Part of the reason they feel this way is because they've chosen to subjugate the Control4 brand to the Snap One brand. Control4 becomes another brand in their large and growing portfolio of brands – both their own brands and the 3rd party brands that they distribute.
"So in many respects, this will feel like business as usual for integrators," Vaughn told me. "At first and foremost, the company name is completely separate from our product brands. Control4 is our premier product brand. As a company, it's now part of SNAP, it's been integrated and we're now one company with this new name Snap One – with a focus on making things simple and doing that to the extent that we become the most important partner for our partners."
Company Plans to Add 12 More Distribution Centers in Next 2 Years
In the vein of making purchasing easier, Vaughn noted that in addition to their popular e-commerce site, the company has 27 "stores" (their name for warehouses) where you can walk in, pick up what you need, "whether Snap brands or third-party brands – you can purchase the products, you can get training, you can get support." Within the next two years, he tells me, Snap will add over a dozen more stores opening up Snap brands to more and more integrators around the US.
Now that they've decided to position Control4 as just another Snap brand, Vaughn also told me that they will be revising their portal so that there is just one spot to get all Snap One brands. Currently, Control4 is ordered through their own purchasing portal. Of course, while all brands will be on the SnapAV portal, they are only available based on proper dealer authorizations. So in other words, not every dealer necessarily has access to purchase every brand.
The company will also revamp and expand its "Partner Rewards" program such that it will accommodate all products from all brands – even third-party distributed brands. So a significant systemic overhaul is underway at Snap One as part of this rebranding program.
What's My Take?
You know, they asked me my initial impressions during that Zoom presentation, and I was hesitant to make a snap judgment (pun intended). I told the executives that I needed to let the concept marinate a little. When they described all that is changing within the company, I know they think this is a huge change. But in looking at the logo, a slightly stylized "S" with what I think is a red reversed "1" embedded in it…it just doesn't scream revolutionary. To go from SnapAV to Snap One – without a lot of additional explanation, seems, to the uninitiated like not a big deal.
Much of what Hindman and Vaughn described to me seemed logical…but also felt the safe or easy path. To clear the way for this rebranding, the company no longer viewed Control4 as a commensurate brand to SnapAV – a clear demotion to just another brand in their stable of brands. Yet at the time of my conversation with Heyman, Control4 loomed large over SnapAV. So that's certainly a strategic change.
A Dominant Role for Control
I also imagine that there will be many who will say that this was the plan from Day One of the acquisition – to subsume Control4 within the SnapAV universe. That may be true, but I didn't sense that at the time. Heyman was quite proud of the Control4 acquisition and the dominant role that control plays in the systemic universe.
Honestly, I had thought that the team running SnapAV would be bolder, more daring. Consider the unique business model they are pursuing – total vertical integration from making, distributing, selling, delivering, and supporting integration products. The company owns whole freestanding brands, distributes scores more, and owns dozens of distribution outlets. I'm not aware of any comparable competitive model. That strategy required daring to put together…whether it ultimately succeeds or not.
I had expected…or hoped maybe…to see an equally daring rebrand. Still, I can't say that the Snap One rebrand process they pursued is flawed. A rebrand is fraught with risk, this solution feels a little risk-averse.
Learn more about Snap One by visiting: www.snapone.com.