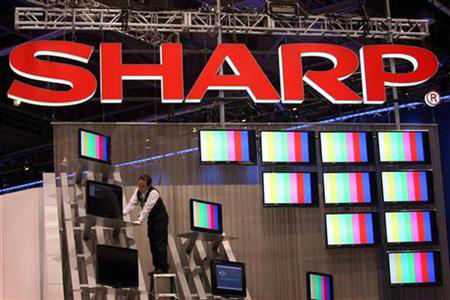 Sharp Corp., once a high flying superstar of Japanese manufacturing might, finds itself engaged in a multi-front battle for survival as it seeks to replenish its depleted capital reserves. Recently, the company had announced that it was negotiating a partnership deal that included the sale of factories and a capital investment from Taiwan's Hon Hai Precision Industry Co. But these talks stalled when Sharp's share price dropped to a value less than half the agreed-upon level.
Now, in a series of announcements, the company has submitted a new plan seeking the support of its banks by "upping the ante" in its restructuring plans, more than doubling staff cuts, selling off company assets, and offering several Sharp-owned properties as collateral – including its headquarters facility.
Sharp's new plan cuts deeper and will be more painful…but is it enough?…
In the wake of a stalled deal with Hon Hai, Sharp has been forced to aggressively restructure its business in order to gain the support of their banks. The process was greatly hampered when major credit rating agencies such as Standard & Poor's and Moody's Investor Service slashed the rating on Sharp's credit to "junk" level.
Not only that, but as Sharp's struggles have become more apparent, investors have fled the stock. Sharp's stock price has dropped 69% year to date.
Cutting deeper…
Recently, the company announced it would cut staff by 5,000 jobs this year. But in the wake of this year's series of negative events, the company now says it will more than double staff cuts to "more than 10,000." One report from Kyodo News, and quoted by Bloomberg, says that the company will actually cut 10,966 jobs. This level is almost a full 20% of their total employment of just over 50,000.
On a positive note, the company says it has successfully completed negotiations with its labor unions allowing them to go forward with early retirement offers and "business improvement" plans according to a report by the Nikkei. The business improvement plan is likely a reference to its plan to sell off factories and other assets.
Putting factories up for sale…
Sharp plans to sell three factories that produce televisions in Mexico, China, and Malaysia – hopefully to Hon Hai. The company will also sell off Recurrent Energy LLC, a U.S-based solar development company it bought just two years ago.
Sharp is seeking ¥360 billion ($4.6 billion) in loans from the banking partners, including Mizuho Financial Group, Inc. and Mitsubishi UFJ Financial Group, Inc. The deal is a pretty big one, and one of the Bloomberg sources said that Resona Holdings, Inc. and Nippon Life Insurance Co. may join in to spread the risk around.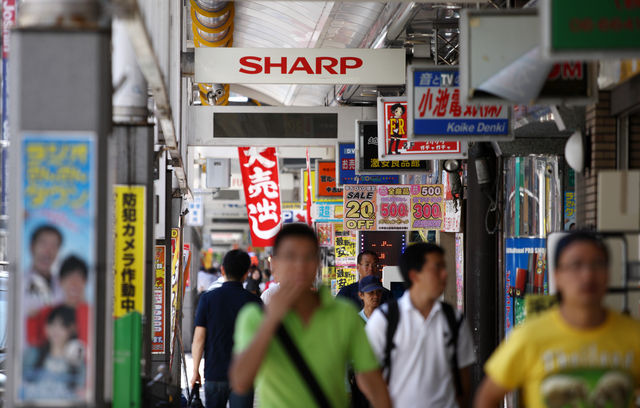 Ditching assets to raise cash…
The company hopes to be able to raise significant amounts of capital by ditching assets. According to one report, the company expects to raise ¥25 billion from the sale of Recurrent Energy, ¥3 billion from the sale of its Tokyo office building, and ¥1.6 billion from the sale of its stake in Toshiba. Sharp may also combine its mobile phone business with Fujitsu, Ltd.
Sharp is also planning to de-list its stock from three different stock exchanges including Sapporo, Nagoya, and Fukuoka as early as next year. Although the company's stock has been listed on these exchanges since the 1950's, it is widely believed that the stock has been thinly traded on them recently. The company will also save money by being relieved of the various accounting and reporting requirements of these exchanges.
A high-stakes game…
The situation has become a high-stakes game for Sharp as it is facing imminent deadlines on a significant amount of their debt. According to Bloomberg, the company has ¥706 billion of short-term debt maturing within the next twelve months. In addition to that, the company has another ¥314 billion in long-term debt maturing at the end of June.
Without support from their bankers, the company will face a dire situation. However, most of the reporting out of Japan suggests that the company expects to receive the support of their banks, with a decision imminent – perhaps as early as this Thursday.
"The loans 'will provide us enough to meet short-term funding needs through fiscal 2012,'" a senior executive told the Nikkei.
Still, one mystery remains…
But one mystery remains: What is going on with Hon Hai? In March, the company had an agreement in principle with Hon Hai Chairman Terry Gou in which Hon Hai would acquire a 9.9% interest in Sharp through a private placement of Sharp stock priced at ¥550. The total deal was said to be worth ¥67 billion.
But since this deal was brokered, Sharp's stock price has dropped to ¥207. As a result of this dramatic shift in fortunes, Hon Hai reopened the negotiations demanding a cut in the share price while simultaneously insisting on full access to all of Sharp's LCD technology – and seats on the Sharp board.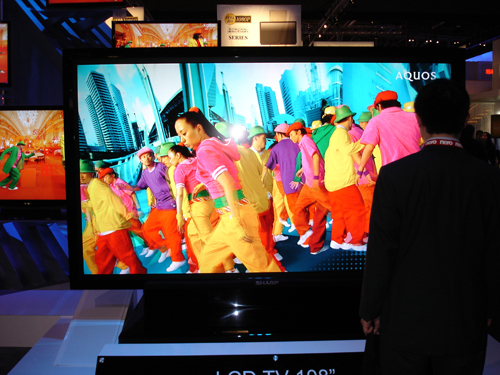 At a standstill…
According to the Nikkei, negotiations have not progressed past this point. And while Sharp says that a separate "business alliance" between the two companies – separate from their investment deal – was continuing to move forward…it would appear that even this may be in jeopardy.
As the Nikkei noted, loans from Sharp's bank does not solve their low capital problem. For that, they need a significant investment from an outside party. And even if Sharp gets past its current situation with the banks, there are dark clouds on the horizon. The company has another ¥400 billion in corporate bonds due in the fall of 2013.
To Sharp, that must feel like its right around the corner.