Sharp Corp., as we have previously reported, is going through some seriously tough times. Earlier this month, company-connected sources had told the Japanese media that the company would announce drastic restructuring measures, including significant staff cutbacks – not just in export markets, but on their home turf of Japan as well. And while the company went on to officially announce these cuts, it did not take any additional steps to fundamentally restructure their company, disappointing investors who were looking for much more.
Shareholders in Japan have slammed Sharp for its weak-kneed restructuring…See more…
For weeks, rumors have been circulating Japan that Sharp would be forced to take major steps to turn their business around. Through leaks from within the company, ideas were floated around domestic and overseas media including Sharp shutting down their TV operations in North America, as well as a complete revamp of their production base including closing more factories, and exiting certain business categories.
Certainly, many of these rumors centered around drastic job cuts – with forecasts of a headcount reduction much deeper than ever before. And while most Japanese companies try to trim employment in overseas divisions to protect domestic jobs – sources from inside Sharp suggested that strategy wouldn't be possible this time around.
Too little too late…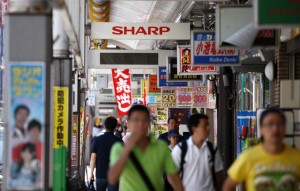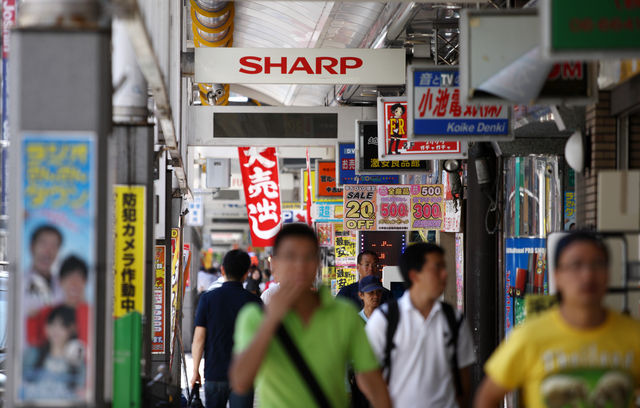 When Sharp finally officially announced their plans, as promised, heavy job cuts were to be implemented in Japan with no less than 3,500 positions eliminated. Sharp also did surprise some by shuttering their Canadian TV operations. But without the inclusion of the U.S. market, that was far short of a complete North American shutdown.
For the most part, the job cuts and a bank refinancing program were the company's major announcements – no other fundamental restructuring efforts were announced. This reality stunned the Japanese market and press.
Swift shareholder reaction…
The reaction from Japan's financial community was swift – investors began dumping Sharp stock. In fact, Sharp's stock has lost 36% in value so far this year – and that is after losing 20% of its value last year.
According to a report in the Nikkei, "Long-term institutional investors like pension and investment trusts have been dumping shares…" In fact, individual shareholders now hold 44% of the stock – largely because of the exodus of major institutional investors. Day traders and other short-term investors appear to be responsible for much of the recent trading activity.
Upcoming meeting may add to drama…
"It's beginning to seem that the company's finances will improve and that it will resume paying dividends, but the question is when," Masahiro Ono of Morgan Stanley said of market watchers.
Sharp will hold a special shareholders meeting on June 23 at which several motions related to their restructuring will be presented to investors for ratification. There is some speculation that investors may attempt to flex their muscles at this meeting, as the company will need a two-thirds majority for approval of their plans.
SEE MORE of our extensive coverage on Sharp's troubles by clicking on "Sharp" in the Tag Cloud in the sidebar on the right hand side of your screen. Or type "Sharp" in the search box on the right hand side of the menu bar above.