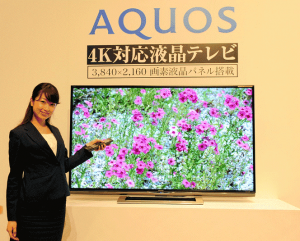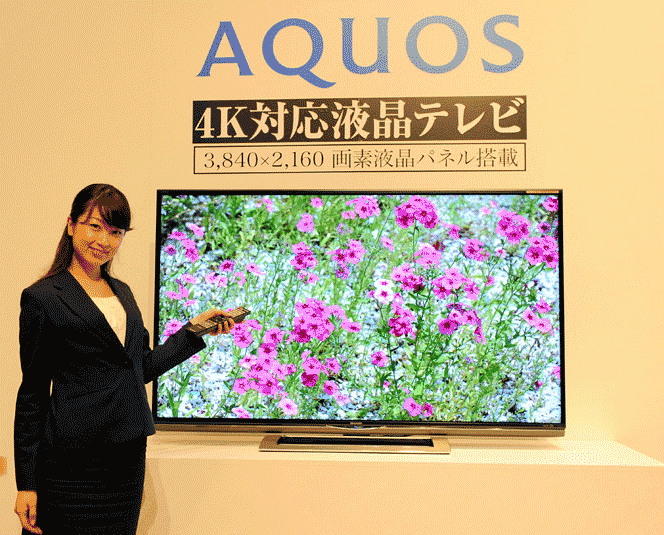 Sharp Corp. this week began warning the media and, through them, investors that it is likely to miss its forecasts for revenues and profits for the fiscal year set to end March 31, 2015…and miss big. Just days after the International Consumer Electronics Show in Las Vegas where Sharp excitedly showed a large roster of new products, the company is hinting that it may have to take extraordinary steps to stem a newly expected tide of red ink.
See more on this remarkable admission from Sharp…
According to a report by the Nikkei, Sharp had been forecasting that it would earn a net profit of ¥30 billion ($254 million). After losing money for two years consecutively, the company had gone through a series of wrenching restructurings allowing it to eek out a small profit last year of ¥11.5 billion. Sharp had hoped to build upon that small success this year.
Now the company says it is bracing for a net loss "of tens of billions of yen" – a remarkable turnaround in fortunes since the company reiterated its initial profit forecast as recently as this past October.
Yet another round of cost-cutting…
Company executives are now talking about new cost cutting measures – saying they plan to cut another ¥4.5 billion in costs by slashing overtime and "other steps." The company's union – alarmed by the company's dismal results – has reportedly decided not to ask Sharp for pay increases even though Japan's unions collectively will ask 13 major brands for a ¥6,000 average monthly increase for all of its members.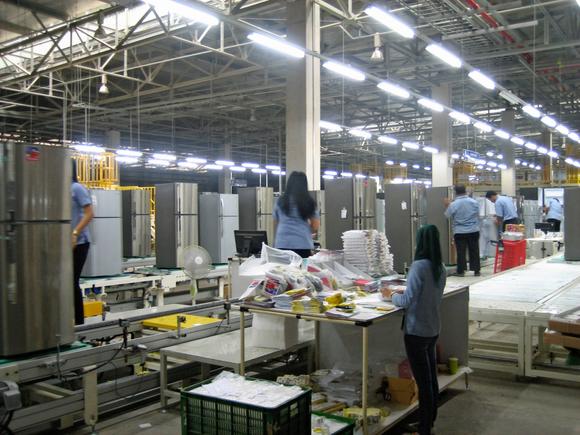 Sharp key problem is that its core technology, the liquid crystal display division, is unable to overcome the losses being generated by its TV and other divisions. In a separate announcement, the company revealed that it will have to cut its production of small- and medium-sized LCD panels due to a sales slump in the smartphone business in China.
Trying to keep financial lifeline intact…
Company executives are said to be very concerned about their status with the two most significant financial backers – Mizuho Bank…and the Bank of Tokyo-Mitsubishi UFJ. The company has told the banks that it will prepare a new three-year plan.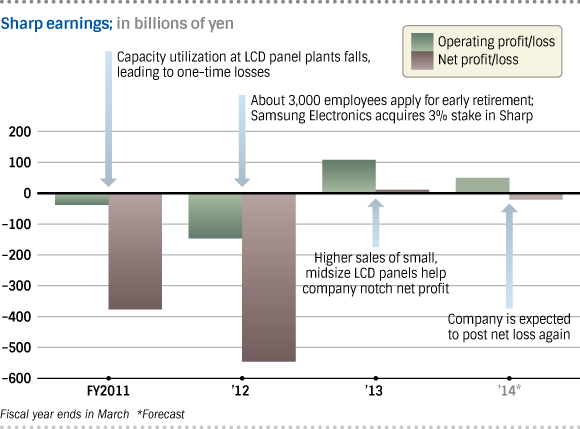 In the meantime, executives are telling the press that they plan to severely curtail overtime – a move already worked out with the union. The company estimates this will cut ¥2 billion off their overhead.
Creative compensation cuts…
Along with this, Sharp says they will cut other compensation – such as commutation and per diem allowances. Beyond that, the company is considering other measures such as halting this years re-employment of temporary workers…and possibly introducing some kind of work-from-home program.
But you can't cut your way to success. Sharp is in critical need of a new hit product. But where? Thanks to the devaluation of the yen by the Japanese government, Sharp's domestic appliance business has been severely hurt (it relies on imported parts) and so has its solar business. Now with demand slackening for smartphone LCD panels…Sharp has nowhere to turn.