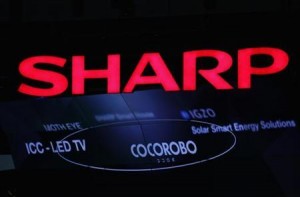 If you've been holding your breath, waiting to see what is going to happen to troubled Japanese giant Sharp Corp., you can now relax and exhale. The first significant hurdle the company faced on their race to survival appears to be cleared. Media in Japan is now reporting that Sharp's two banks will support it through a restructuring with a ¥200 billion convertible loan.
But these bank loans come with strings attached. Read on to see what these are…
As we and others have reported, Sharp has been struggling with many of their business units failing to meet expectations. And some of these business units failed miserably…such as their solar panel operations – forcing the company to take large charges to cut back those businesses.
The company has attempted to restructure before, especially in 2013. But many analysts say the company didn't cut enough, leading them to continue to be in a compromised position.
It takes money to build a new company…
Restructuring a major corporation like Sharp, takes a lot of money. But money was in short supply at the failing behemoth.
So Sharp approached their two major banks to arrange new financing, raising the cash they needed to begin a major overall business restructuring. The two banks, Mizuho Bank and Bank of Tokyo-Mitsubishi UFJ, were said to be skeptical and negotiations were often tense.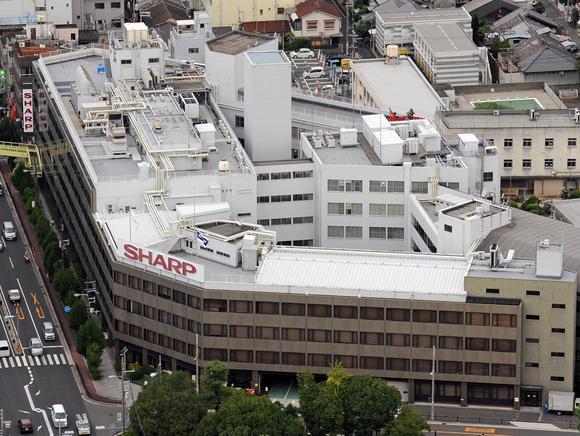 A ¥200 billion lifesaver…
Now we learn in multiple reports out of Japan that the banks have agreed to a ¥200 billion ($1.66 billion) bailout. But the company had another problem – it already has a sky high level of debt…said to be a total of ¥997 billion.
The banks have agreed to a debt-for-equity swap program. Better known in this country as convertible debentures – in essence, the banks will loan the ¥200 billion to Sharp, but the company will pay it back not with cash, but with shares of stock. This prevents the loan from adding to their debt level.
Strong restructuring demands…
Each bank will be responsible for ¥100 billion in the program. However, according to the reports, the banks have made demands for a strong and fundamental restructuring of Sharp. In fact, the loans are contingent upon it.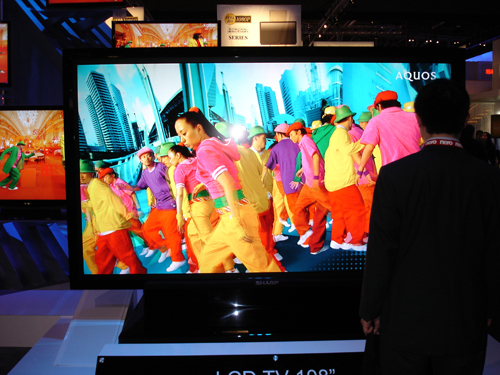 The program is expected to be formally announced by both the banks and Sharp at a presentation on Thursday. Sharp has not said just what the details of their restructuring plan consists of, but it is widely assumed that everything is on the table – including, as we've previously reported, potentially withdrawing from the North American TV market.
Restructuring plan coming soon…
Sharp is expected to report a stunning ¥200 billion loss for fiscal 2014. And according to the Nikkei, sources say their forecasts include a further loss of ¥100 billion for fiscal 2015.
Sharp company management will present their detailed restructuring plan in Mid-May, just under a month from now. Reports out of Japan say the company will cut staff, close production facilities, sell their headquarters building in Osaka, spin off their small-to-midsize LCD panel business and more.
When this "radical restructuring" is complete, Sharp is likely to look like a very different company.