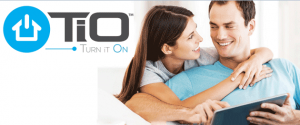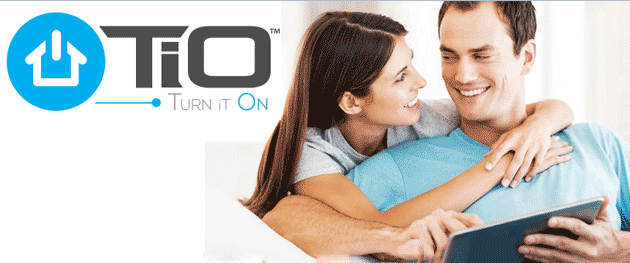 This past Saturday, CEPro published a strongly worded report based on anonymous email sources saying Automated Control Technology Partners, Inc., the parent company of Turn it On (TiO), has "fallen on some hard times" and its "office doors were locked" and "employees haven't been paid for months." The article also said that the company is "filing for Chapter 11" [bankruptcy] and "that a huge number of employees have been laid off." CEO Mike Anderson was quoted as disputing many of the points in the article.
We spoke with Anderson who told us – emphatically – that CEPro got it wrong. So what is really going on at TiO?…
Since we first got a peek at a (non-working) sample of TiO's new-concept home automation system, we were intrigued. The system is fluent in both wireless and Ethernet – and promised a super-simple set-up, configuration and operation for the end-user. TiO's system was also priced in such a way that intelligent home automation would become available to a much broader market…in other words, extremely affordable.
Perhaps the most interesting element of TiO's existence, however, is the parent company's lineage. ACTP is the latest incarnation of what was once known as Colorado vNet. Anderson bought Colorado vNet from then-owner Russound in 2012 and then renamed it 3vNet in an update with a nod to its past.
A dubious initiative…
Russound, in what many in the industry saw as a dubious initiative, had purchased Colorado vNet from founder Bill Beierwaltes in 2009. Originally planning to enter the control business via vNet, Russound ultimately abandoned the effort and shut the company down. Then, inexplicably, the company announced a relaunch, which was followed shortly after by the sale to Anderson, then Russound's sales manager.
In April 2013, for reasons that are not entirely clear, Anderson closed down 3vNet and launched ACTP. ACTP, we were told, would be a holding company to several brands including – at first 3vNet – then a month later a new brand called Turn it On (TiO) replacing 3vNet, which was closed down for good. Under the TiO brand name, the company showed a new line-up at the 2013 CEDIA EXPO in Denver.
A positive buzz…
The company had a pretty positive buzz around it. However, some in the industry were concerned by the "disruptive" nature of the emergence of an inexpensive, Internet of Things (IoT)-based home automation system and its impact on the "traditional" automation market.
So we were quite surprised to learn this week that the company was potentially in jeopardy. In order to get a better handle on the situation, we interviewed Anderson. In addition to him, we spoke to, or otherwise heard from, various employees, vendors, and assorted other parties. And what we learned…well, shocked us.
Things began to deteriorate last year…
From what our sources tell us, the situation began to deteriorate in October of last year. The company, we were told, was scheduled to received a round of equity investment of several million dollars. However, this investment suddenly disappeared as a result of that investor getting hit with a series of family emergencies forcing him to pull back.
The impact of the expected investment getting cancelled at the last minute caused immediate cash flow issues for TiO. While Anderson confirmed much of this account of how the situation unfolded, he maintains that they "worked their way through it."
Chasing every deal…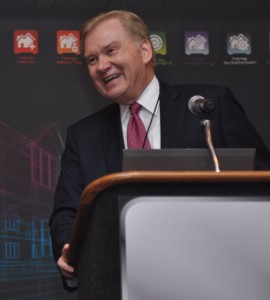 Anderson and his team immediately got to work seeking capital from around the country. "Let's be honest…we were chasing every deal we could chase," Anderson told us. Ultimately, ACTP was able to negotiate a deal with a financial company that involved the sale of convertible debt, known as a debenture, that would provide an immediate influx of much-needed capital. This new, life-extending deal was supposed to close on April 30th…last week…and six months after the cash crunch hit.
Employees told us that the company began to miss payroll starting in the beginning of this year. While Anderson disputes just when this period started, he does not dispute that the company owes employees for back payroll. Surprisingly – and perhaps a testament to their belief in the company – over the next few months of hit-and-miss payroll, the company lost only a handful of employees.
During this period, much was going on. The company was in final testing of their product line and while, generally, things were good…they did run into a series of issues that required additional engineering – mostly software – to straighten minor matters out. So the product line delivery schedule was delayed…the company has yet to ship their line to dealers and, therefore, is still pre-revenue.
A dark, smoldering secret emerges…
But unbeknownst to most in the industry, a dark, smoldering secret had come to have a real impact on the situation. For the last two years or so, ACTP, Russound, and Beierwaltes were all engaged in a serious, multi-faceted, ongoing court battle. The source of the court battle had its roots in 2008 when Bill Beierwaltes agreed to move Colorado vNet from Longmont, CO to Loveland, CO in exchange for an investment by the city's economic development fund of $1 million.
This investment by Loveland came with certain provisions…including one that said the agreement was not transferable without the prior approval of the city. Beierwaltes violated the agreement when he sold the company to Russound. But Russound had agreed to indemnify Beierwaltes if he was ever sued by the city…which eventually did happen.
A lingering liability…
When Anderson purchased Colorado vNet from Russound, this indemnification liability came along with it. However, the new Colorado vNet – now 3vNet – and Russound partnered in a countersuit against Beierwaltes for a product liability situation that Russound discovered after purchasing the company.
Anderson and Russound felt good about their positioning as the product liability claim was higher than the indemnification claim. Beierwaltes eventually paid Loveland, CO what they were owed, and then promptly filed for bankruptcy. And then, Beierwaltes sought summary judgment in court against Russound and Anderson for the indemnification he claimed he was owed.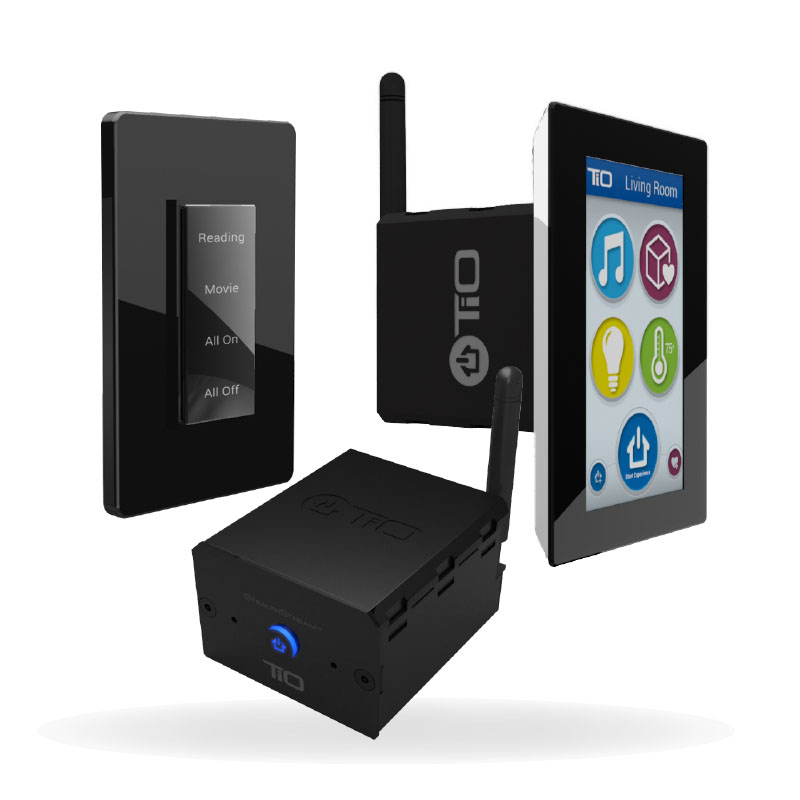 Beierwaltes gets a win…
The judge ultimately approved Beierwaltes' motion for summary judgment for the indemnification. With this win for Beierwaltes, the parties met to mediate a settlement on both this and the product liability situation. At this point, Anderson was feeling strongly that he needed to put the entire matter behind him.
The parties did settle – but the settlement provides for a payment from Anderson to Beierwaltes to settle all matters. And while that payment is small compared to the total value of the two disputes, it still is a consequential amount…and it is due soon.
"I had to stop expenses for a couple of weeks," Anderson told us, "so I can make damn sure I make those payments…"
Draining the swamp…
Of this chapter of the story, Anderson told us that it will be great to have the legal wrangling entirely behind them…clearing the decks for the company to move forward. And, it goes without saying, it surely will be good to have the lawyer's bills stop coming as well.
"We drained the swamp," Anderson said as he commented on the relief of having the legal matters behind him.
However, at the same time this legal maneuvering was going on, the new deal the company had negotiated with a financial company for the debenture sale has stalled. Expecting to receive the proceeds this week, Anderson told us that the company had been surprised to learn that deal has been delayed. The timing for this delay couldn't have been worse.
Is the deal on or off?…
Employees told us that the investment deal had actually fallen through and is not happening. Anderson strongly disputes that, saying discussions with the investment company are "moving forward." However, Anderson did indicate that the deal may be changing in amounts and/or scheduling of receipt of the proceeds.
We were also told by certain sources that the company is planning a Chapter 11 bankruptcy filing. Again, Anderson vehemently denies that this is the works. While he admitted that bankruptcy is something that every company has available to it, he does not see a bankruptcy in the company's future at this time.
A different company…
If Anderson is correct, and the deal does go through, TiO will be a different company. The reality is that TiO has released all of its rep network….and most of its direct employees are gone as well. Anderson told us a small group of largely software engineers remains, "We're still working," he told us. But the company would have to start all over with new staffing and recreating their sales network.
TiO has…for the moment…turned it off (pun intended). But Anderson remains convinced that their latest investment deal will close within a matter of days. And that cash, he tells us, will get the company back on track to both finish and import the product line, which they can then ship to dealers for new revenues.
To see the Turn it On line, visit www.tiohome.com.
RELATED POSTS
Russound Hopes to Beat the Odds with Acquisition of Colorado vNet; But Some Question Deal
Russound Pulls the Plug on Colorado vNet
With a Final Heave-Ho, Russound Sells Off Colorado vNet
Third Time's the Charm? Colorado vNet – Now 3vNet – Certainly Hopes So
3vNet to Shut Down; CEO Anderson Launches Automated Control Technology Partners
ACTP Launches TiO Home Automation – They Want You to Turn it On