BREAKING NEWS

Colorado vNet, the high-tech control and home automation company that has had an up-and-down roller-coaster existence – dying twice, only to be reborn twice – and eventually given-up on and sold off…hopes that the old adage, "third time's the charm" is true. CEO Mike Anderson announced today that he is re-launching the company with a new brand – now 3vNet – and a new attitude, telling us that this is not a makeover, but in fact a whole new company with new facilities, new engineering, and a new higher level of tech support the likes of which dealers haven't seen in years.
See what the all-new  3vNet has in store to excite dealers & drive market share…
3vNet outlined four key initiatives that will drive growth: 1) A more open architecture; 2) New pricing strategies; 3) Increased product development; and 4) More and better training. Clearly, Anderson is looking at a radical ramp-up in product and marketing initiatives that will reinvigorate old Colorado vNet dealers, as well as create demand with new ones.
New Orlando headquarters…
For the moment, Anderson is deep into organizational issues. Currently, Colorado vNet staff is split between two facilities: one group based in the original headquarters in Loveland, Colorado, and another group is at previous owner Russound's headquarters in Newmarket, New Hampshire. Ultimately, these facilities and staff will be moved to the company's just announced, all-new headquarters in Orlando, Florida.
To show that the company has "hit the ground running," Anderson tells us that the facility in Orlando is already acquired, configured, occupied, and up-and-running – even though his deal to acquire the company from Russound was inked only about eight weeks ago. In fact, Anderson told us, with obvious pride in his voice, that 3vNet has already started shipping inventory from its new Orlando facility this past Friday, June 15th.
More like a start-up, than a re-start…
Arrangements are already being made to move the remaining staff from Colorado and New Hampshire to Orlando…although Anderson admitted that the process could take up to one year to complete. Still, the results-to-date show an impressive pace for a company that feels more like a start-up…rather than a re-start.
There likely will be staff changes within the makeup of 3vNet as Anderson told us that details as to who would choose to make the move to Orlando, and who would opt out is, in many cases, is not yet determined. Although Anderson was pleased that some of the key players have already made up their mind and made their way to Orlando, there is no question that it will take time to finalize all of the particulars with an organization of this scale.
Playing the name game…
We asked Anderson what his thinking was behind the name – 3vNet? With no hesitation, Anderson told us that they wanted a name that indicated that this was a new company, but at the same time acknowledged the linkage to the past. The "vNet" is clearly the linkage to the past…and the "3" is a nod to the fact that this is the third generation of the company.
"We had to change the name," Anderson told us in a telephone interview. "If we had kept the same name, no one would 'buy' the fact that it was a different company."
Excited but humble…
In our interview with Anderson he was almost breathless with excitement over the launch of the "new" 3vNet. But at the same time, he expressed what felt like sincere humility over the not-always-positive experience dealers have had in the past as the company traveled through its many challenges.
"We have to acknowledge the warts," Anderson said with obvious sincerity. "And we know that we have to earn their [dealers] trust and respect."
Warts and all…
And warts there are – originally launched by Bill Beierwaltes, Colorado vNet was well received by dealers, but struggled to survive. In 2008, Beierwaltes received almost $1 million in economic development funds to move the company from Longmont to Loveland. According to published news reports, Beierwaltes promised to grow his company and hire hundreds of employees from the local labor pool.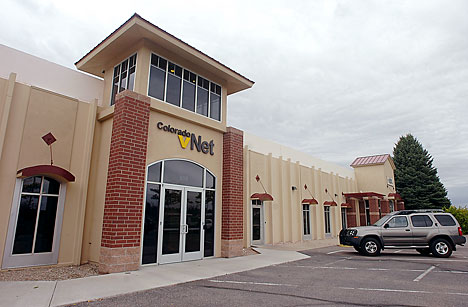 Instead Beierwaltes closed down the operation and eventually sold it to Russound. Two years later, Russound in December 2010 also decided to shut down Colorado vNet – only to reverse their decision several weeks later. Eventually, in April 2012, Russound sold off Colorado vNet to its VP of Sales and Marketing Mike Anderson.
No lingering legal liability…
According to Anderson, there is no legal liability to 3vNet as Loveland's issue is with the original owner Beierwaltes. But perhaps yet another motivation to drop the "Colorado" from the company name is both due to the move to Orlando and also to distance themselves from the problems in Colorado.
Anderson is clearly happy with the choice of Orlando as their new home: "The local Economic Development Council was extremely helpful in our site selection process," Anderson said, indicating that the Council coordinated incentives to make Orlando the most attractive alternative. "Not only that, but in the wake of the shut down of the space shuttle program, there is this amazing pool of highly qualified engineering talent that we're able to draw upon."
100% of 20 engineers…
The company has already hired 20 engineers that will be 100% dedicated to new 3vNet hardware and software development. We asked Anderson how this correlated with the engineering pool that Russound had made available for the previous Colorado vNet, but he was unable to say with certainty how it compared. Russound, Anderson told us, has significant engineering resources – but Colorado vNet had to compete for these resources with Russound projects. Now, this new engineering pool will be focused only on 3vNet projects and, if only for that reason, can likely be considered a significant engineering upgrade.
One area that dealers will instantaneously notice a difference is in tech support. Anderson tells us that one of the first things that he did was to double the size of the tech support staff – wanting to clearly demonstrate that this new company is there for their dealers and serious about supporting their products.
Infrastructure investments and silent financial partners…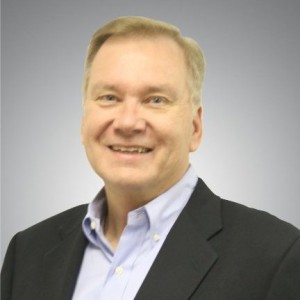 3vNet is also heavily involved in upgrading their infrastructure with investments such as relocating servers supporting existing systems as well as those that will be dedicated to new systems into an all-new highly secure site with 24/7 maintenance and support. Also the company will continue to build systems in order to offer rock-solid support programs that are readily available to customers.
We asked Anderson if he is continuing to fund all of this expansion out of his own pocket – or if there is a financial partner or partners involved. After a bit of a pause, Anderson told us that he has in fact secured significant financing from partners – but that these partners wish to remain silent and behind the scenes.
Reworking rational pricing structure…
With solid funding in place, Anderson tells us that they were able to renegotiate deals with parts and component suppliers such that they can now restructure their pricing programs. According to the CEO, Colorado vNet product pricing had gotten all out of synch over the years – some models too high, others too low, it just didn't make sense.
"We had several models with Crestron pricing and Control4 features," Anderson told us. "We needed to get a more rational pricing structure in place that will drive up the value of our products."
And in some cases, the scale of the pricing adjustments will be dramatic – one model will drop from about $1399 to about $599, Anderson told us. And at the same time, dealer margin will increase on average by about 10 percent. All of this should drive a tremendous amount of growth for dealers: new products, value pricing, better support, and better margins.
Reshaping the 3vNet dealer structure…
But the company's not stopping there – Anderson says that a significant reshaping of the distribution network will also add to the value of the line for dealers. Right now, the company's dealer structure has become bloated.
"We have almost 3,000 dealers right now," Anderson said. "We are about to launch new 3vNet dealer agreements."
Raising the bar…
Anderson told us that he anticipated winnowing down the dealer base to only a few hundred, best-of-the-best supportive dealers. With a strong network of supportive like-minded dealers, and a whole new high value-high margin product line, Anderson is confident that the company will see sales increases – even with a dramatically smaller distribution footprint.
"We're going to raise the bar on technical competence," Anderson said.
Intensive dealer education…
For its part, the company plans to launch intensive dealer education programs that go well beyond features-benefits-pricing. 3vNet will offer expert-class training on topics such as: cash flow management, cost & project management, how to do networking, etc. In other words, 3vNet understands that if they help their dealers be more successful and profitable – then 3vNet will be more successful as well.
Who does 3vNet view as their competitors? Well, at first Anderson said that he doesn't feel as though they will directly compete with anyone. "We're kind of creating our own niche," he told us.
But we pushed a little harder and Anderson said that the most likely competitors would be Control4 and NetStreams. However, 3vNet's differentiation will become more pronounced as new products are brought online.
3vNet's new headquarters is at: 2400 Sand Lake Road, Suite 600, Orlando, Florida 32809. Main phone line is: (800) 987-8638.
For more information on 3vNet, visit: www.3vnetco.com.
______________________________________________________________________________
RELATED POSTS
Ciornei Makes a Triumphant Return to Russound
With a Final Heave Ho, Russound Sells Off Colorado vNet
Russound Pulls the Plug on Colorado vNet; Colorado Town Council Plans Lawsuit
Russound Hopes to Beat the Odds with Acquisition of Colorado vNet; But Some Question Deal