Last month we told you about the [probably final] closing of 3vNet…the third or fourth time it – or more accurately,  its predecessor company Colorado vNet – has gone through that process. At the same time CEO Mike Anderson announced that closing, he also announced the launch of a new company called Automated Control Technology Partners – a company that he said would ultimately have a stable of brands under its control.
With this week's announcement of the launch of Turn it On (TiO) – we have the first of these brands…
TiO (pronounced tee´ oh) is a new home automation brand that CEO Mike Anderson says takes a whole new approach to home automation…an approach he calls "outside in." In an interview with strata-gee.com, Anderson told us about this approach, which he feels is unlike that taken by any other home automation company.
By outside in, Anderson means that TiO engineers started from the end-user's perspective and worked backwards to craft the hardware and software that could deliver that performance. Anderson, a long participant in the home automation industry, told us that most companies work in reverse – start with a legacy product or technology – and then create new products that build upon that…whether it works for consumers or not.
Teasingly sketchy details…
The line will launch at InfoComm in June and until then, Anderson is only teasing us with details that are sketchy at best. We do know that TiO systems will be Android based only – at least initially. They will be easy to install and set up – according to ACTP.
The company says that TiO will be configured by integrators utilizing an Android-based tablet (you DO have one of those…don't you?) But ease of configuration isn't the only benefit if TiO systems for integrators.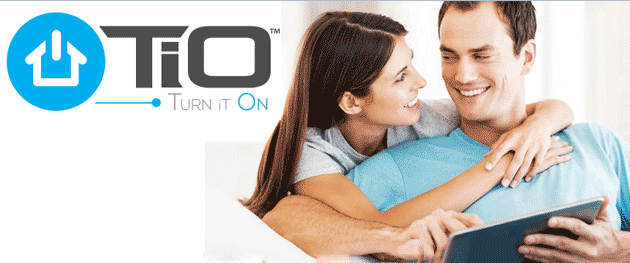 According to the ACTP, integrators will also benefit from a "flat pricing structure." This pricing scheme, which ACTP says is generally not offered by other automation suppliers, will allow integrators the "luxury" of easily scaling and upgrading systems – as well as adding any combination of elements – to meet their customer's needs. We sense that there is more meaning to this "feature" than they are saying and have sought clarification from the company.
The company has also released the roster of employees that are dedicated to the TiO brand:
Mike Anderson – President and CEO
Matt Curtin – Vice President of Sales and Marketing
Bert Culpepper – Director of Software Development
Kyle Anderson – Director of Operations
David Fonseca – Creative Marketing Director
Mike Matson – Controller
Timothy Dunigan – Training Manager
Cody Kasten – Technical Support Manager
Most of the employees listed above were also employees of the now defunct 3vNet. But clearly ACTP wanted to send a signal that it is dedicating a full support team to the TiO brand.
We contacted company representatives to learn more details than was provided in press materials – but were unsuccessful by the time this story was published. Mostly, the company is asking everyone to wait for the upcoming launch.
TiO will officially launch at InfoComm in Florida on June 12-14. ACTP says it will have TiO products on display and fully demonstrable. TiO products will begin to ship in July.
To learn more about TiO as information becomes available, see: www.tiohome.com.