ProSource, a division of BrandSource and the self-proclaimed largest buying group of AV integrators, announced this week that it has added Ann Arbor, Michigan-based Leon Speakers to its vendor roster. Proclaiming the addition "an honor," group co-President Jim Ristow says Leon brings "incredible design and top-notch audio quality" to the group.
See more on this news from ProSource…
ProSource says it is comprised of more than 500 members with almost 1,000 locations generating over $3.1 billion in retail sales. Whew, that's pretty impressive for a group of integrators – but this isn't your run-of-the-mill integrators group.
A mashup of Home Entertainment Source and PRO Group, the reality is that ProSource includes a lot of retailers and even online retail businesses. The variety of business models calls for an extensive line card and ProSource certainly – according to their website – brings that to the table.
With brands spanning from Access Networks to ZVOX, ProSource boasts notable suppliers including LG, Klipsch, Sony, Onkyo, Samsung, Harman, Core Brands, Denon, Savant, Integra, Monster, Atlona, Control4, Alpine, Marantz, Yamaha…and many more. See their whole vendor list here…
"Leon is a very well-respected speaker manufacturer. They really elevate art in speaker manufacturing, bringing incredible design and top-notch audio quality to practical solutions for any entertainment environment," Jim Ristow, co-president of ProSource said in a prepared statement. "It's an honor to have them on board as a ProSource vendor, and our members are excited about bringing the company's offerings to their customers. We will continue to expand our line card with the right manufacturers that will ultimately benefit our members in terms of quality, performance, margin, and solutions."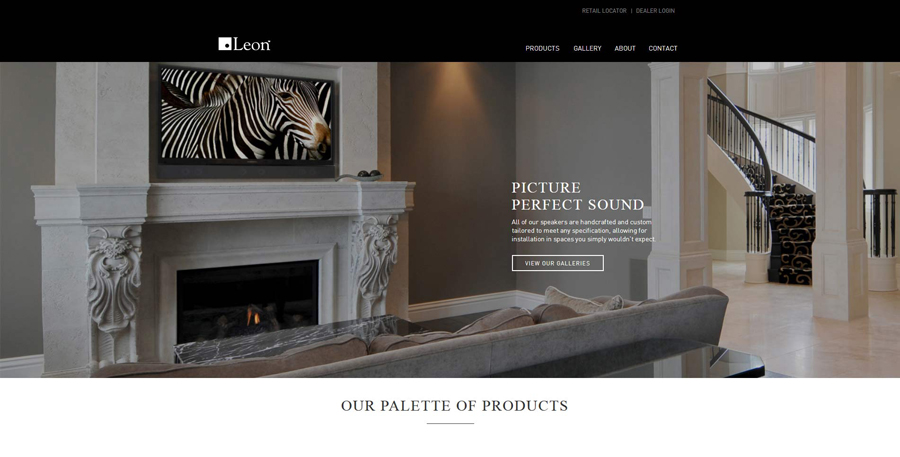 Leon Speakers is a higher-end line of speakers for custom installation. It is unique in that the company focuses itself on mass customization, with many products built to exacting dimensions based on the end-client's needs.
"We are excited to provide our solutions to such a diverse and strong dealer base," said Colin Wilcox, residential sales director of Leon Speakers in the same prepared statement. "Collaborating with dealers who share in our vision and culture will empower us to propel forward together with aggressive growth in 2015 and beyond. We are honored to provide unique, custom solutions to all ProSource members.
To learn more about Leon Speakers, see: www.leonspeakers.com.
Want to know more about ProSource? Visit: www.prosourceinfo.com.