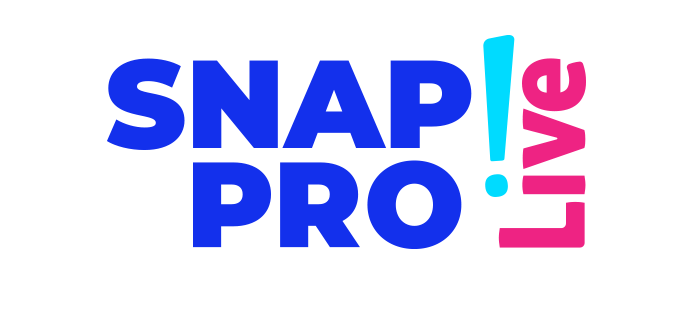 Event season is upon us, as evidenced by the two major events that took place last week – CEDIA Expo Virtual 2020 and Crestron NEXT. This year, thanks to COVID-19, these normally in-person events took place in the digital domain as virtual events. And the next big show that integrators are going to want to watch for – which will also be a virtual event – is the upcoming Snap Pro Live being produced by industry powerhouse SnapAV.
See more on Snap Pro Live from SnapAV…
Snap Pro Live Virtual is scheduled to run over three days from October 13-15, 2020. From the looks of their initial announcement, the company has packed 2½ days with a full assortment of keynotes, presentations, training, and panel sessions. SnapAV says integrators will hear great content from the industry's leading professionals and product experts.
The company also says it will have an exciting announcement of a "highly-anticipated smart home product. No word yet on just exactly what that smart home product is. However, I take these guys at their word and it should be well worth watching for…I know I will be watching. There will also be "other exciting products" launched at Snap Pro Live Virtual as well, the company says.
SnapAV – A Fast Growing Power Brand
SnapAV is one of the industry's fastest growing power brands, thanks in large part to the aggressive growth strategy of its owner Hellmen and Friedman, a private equity company. With a unique business model that includes vertical integration, multiple company-owned brands, and even company-owned regional distribution centers, the company continues to grow its influence in the custom integration industry. It made a huge leap in influence when it acquired the previously independent public company Control4.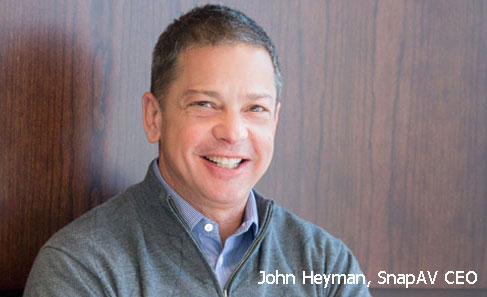 We understand that getting hands-on with products, geeking out with technical experts and networking with like-minded professionals at industry events is a source of inspiration and education our partners use to grow their businesses. Although we can't gather together in person this year, we've created an empowering schedule of virtual sessions and events that will energize our partner base and provide them with the information and tools they need to take their business to the next level of success!"

John Heyman, CEO of SnapAV
Snap Pro Live Kicks Off with a Keynote Presentation
Snap Pro Live starts at 2:00pm (EDT) on Tuesday, October 13th with a keynote presentation from CEO John Heyman and other members of the company's executive team. It is during this keynote when the company intends to make their big announcement of a new smart home product…you know, the highly anticipated one. This makes me highly anticipate the keynote presentation itself.
Starting after the keynote on 10/13 at 3:30pm, the company will offer a session with an in-depth overview and training on this new smart home product…whatever it is. So you may want to put that on your calendar as well. Finally, at 4:30 that same day, there will be a dealer panel on "how to operationalize OvrC and better serve customers."
Day 2 and Day 3 Schedules
The schedules for the remaining days are chock full of sessions covering products and service ideas.
DAY 2 – October 14th… Focus: Control4
10:00am – Industry pro panel discussion on how to improve customer satisfaction
11:00am – New functionality in Control4's user interface
2:00pm – Composer Pro training session
3:00pm – Smart Lighting training session
4:00pm – How integrators can grow their businesses through strong customer relationships
DAY 3 – October 15th
10:00am – Panel discussion on: smart home security trends, new technologies, the importance of RMR, and industry opportunities & challenges ahead
11:00am – ClareOne Smart Home Security training
2:00pm – Networking with SnapAV training, including info on new products and firmware updates
3:00pm – Overview of SnapAV's top 10 commercial products
4:00pn – Round table discussion on why SnapAV is "Where Pros Buy Audio"
Daily AMA – Ask Me Anything – Sessions
At the end of each day, the company says attendees will have the opportunity to participate in Ask Me Anything (AMA) sessions with direct interaction with the company's product and market managers.
Even after the event concludes, attendees will be further offered access to all of the content from the event for an additional 2½ week period. This content will be available on demand through the Snap Pro Live web portal and app.
Want to check it out? Register to attend Snap Pro Live by following this link…
See more on SnapAV and its extensive line-up of products by visiting: snapav.com.