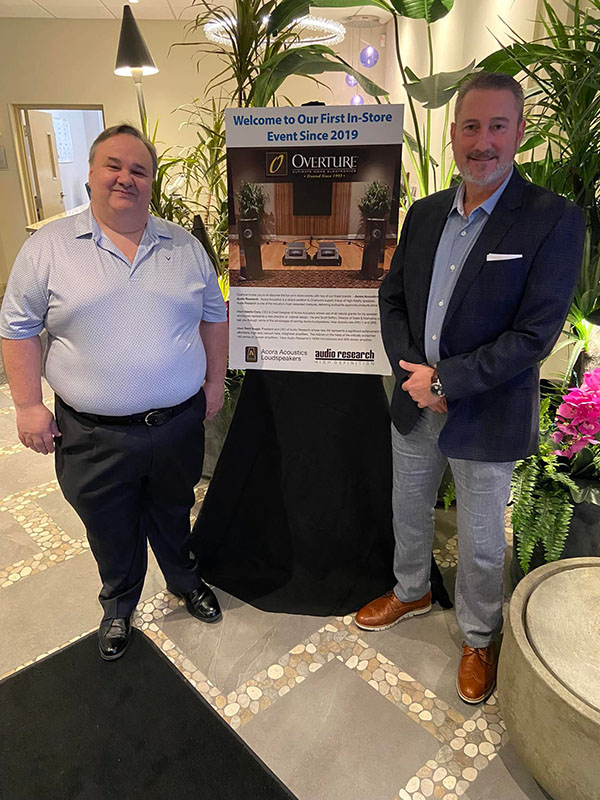 The day after the Strata-gee story titled, Audio Research Corp is Sold; Or Is It? ran last month, I received an unexpected call from Valerio Cora, CEO of Acora Acoustics, the winning bidder and the likely new owner of Audio Research Corp (Audio Research or ARC). Cora was concerned that Strata-gee's coverage of Audio Research's issues had raised some questions – even going so far as to suggest that he felt my coverage was scaring people. He wanted to set the record straight on what is going on with Audio Research.
Learn more of what the Acora Acoustics CEO had to say
As I have been reporting recently, Audio Research is a beloved high-end audio electronics brand with a rich history spanning more than 50 years. Recently, rumors began circulating that the company was in financial trouble and Strata-gee was the first to report that the company had filed for Assignment for the Benefit of Creditors in Minnesota.
Assignment is a form of receivership, where an "assignee" is appointed to dispose of the company in a manner that is in the best interest of creditors. In this case, Lighthouse Management Group partner Patrick Finn became the assignee and he immediately conducted an auction seeking to sell the assets of the company free and clear of any liens or claims. Once sold, the proceeds would go to paying off the secured creditors and – depending on the amount of funds raised – perhaps the unsecured creditors as well.
Already Running Audio Research, Even Though Deal Not Yet Final
Valerio Cora and unnamed partners won the auction with a bid of $1,088,888.18. The matter is set to be finalized at a court hearing on June 20, 2023, but Cora has already paid for the company and is now running Audio Research for a little more than 30 days.
Cora had put out a press release in early May through the Tracking Angle website, as well as Absolute Sound. But while that release said many things, there was a lot left unsaid. The Strata-gee article questioned, for example, whether Cora – a Canadian national – intended to move Audio Research to where he was based in Canada. This was a key question not answered in the press release.
Audio Research Will Remain in Minneapolis; 'The Company has Not Changed'
So in a telephone interview with Cora, I asked if he was planning to move the company to Canada, or anywhere else. Cora wanted to make it clear – emphatically clear – that Audio Research would remain in Minneapolis.
The reality is that an agreement is in place to purchase the assets of Audio Research, and the plan is to keep the company in Minneapolis. The plan is to not affect any business in the plant whatsoever. I mean, the plant is right now still repairing products…it's still fully functioning…it's still operating the same way it has two weeks ago – as it did six months ago. It's still producing product. The vast majority of people that were here are still here. I mean, most of the employees have been with the company for 10 plus years, and they're all still here. So the company has not changed. And that's the goal at this point.

Valerio Cora, CEO of Acora Acoustics and likely owner of Audio Research Corp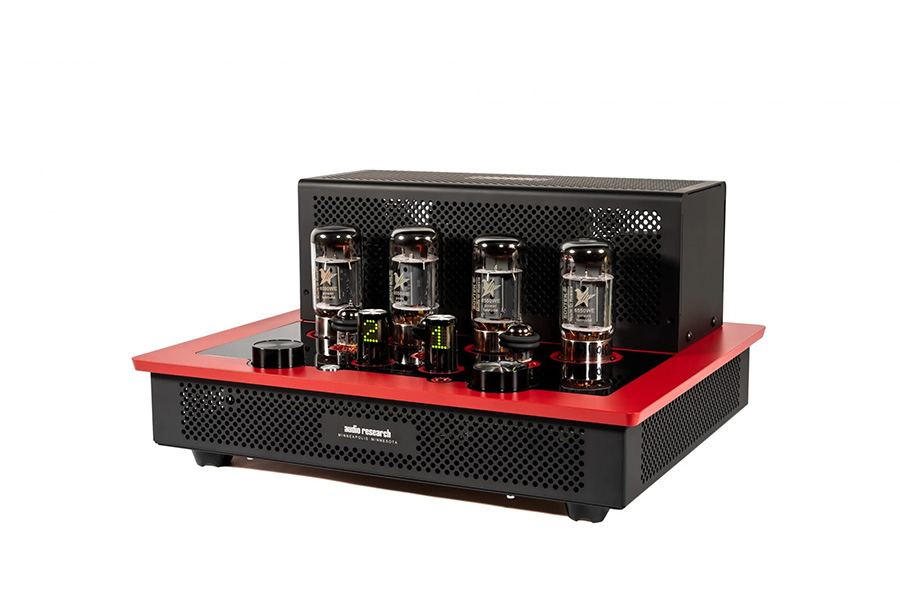 But…the Deal is NOT Yet Finalized
It's important to note that while Patrick Finn has accepted Cora's bid for Audio Research and has even had Cora transfer the funds and take possession of the company, the deal is not finalized until the judge has approved the APA (asset purchase agreement). Cora is optimistic that the deal will go through as planned – but remains cognizant that there is still a small chance that it could fall through.
The Canadian CEO noted that although some of the court filings have suggested otherwise, Acora Acoustics is NOT purchasing Audio Research. In fact, it is Cora personally, with financial partners, that is purchasing Audio Research. When I asked him who these other partners were putting up money for the deal, he declined to identify them, saying they wished to remain anonymous.
His Partners are NOT Private Equity or Venture Capital
However, after I questioned him further on these unnamed partners, all Cora would say is that they were not from private equity or venture capital. He also said they were also partnered with him in Acora Acoustics.
The partners are planning to incorporate a new company in Delaware which will be the new legal entity that owns Audio Research. I asked what the name of the corporation will be and he declined to answer – saying that there were a couple of options for names in the running and that his attorneys were conducting the appropriate database scans to make sure if one (or both) of the names is available.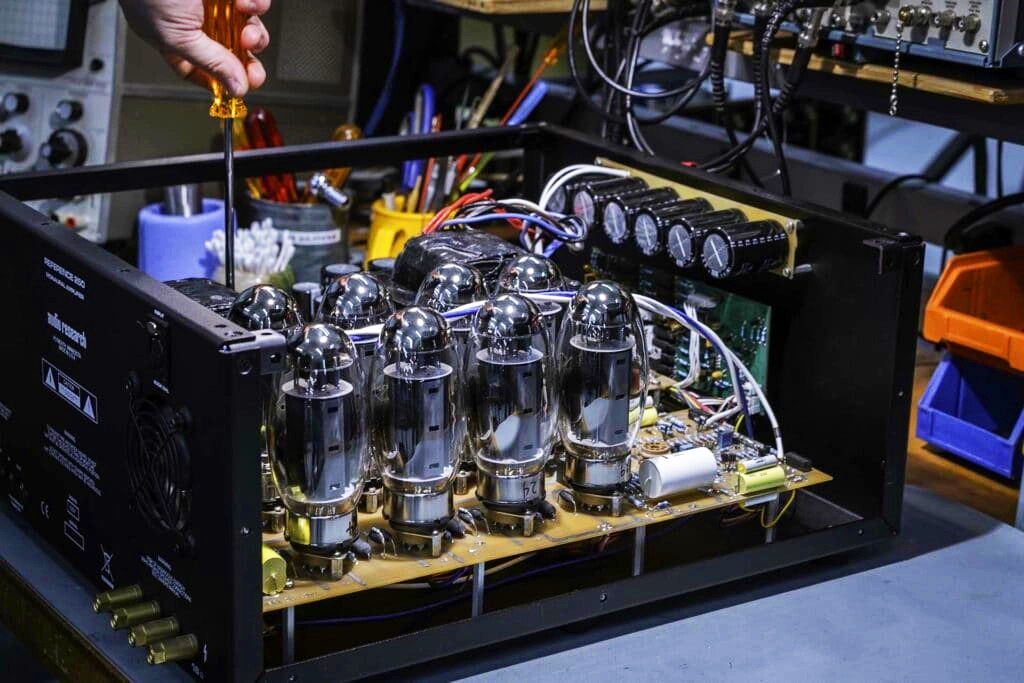 Comparing Audio Research with Acora Acoustics
I asked Cora to compare the size of the two companies, Acora Acoustics (which he now owns) and Audio Research (which he expects to own soon). He was not comfortable comparing them in terms of revenues, but as far as physical facilities, Cora says they are very similarly sized. The main production building at Audio Research is approximately 21,000 sq. ft. and the company has another 9,000 sq. ft. building for future expansion. He says that is about the same physical dimension as the Acora Acoustics facility.
Cora also noted that both companies were also similarly sized in terms of the number of employees, with each company employing about 23 people. And on the topic of employees, Cora added the following…
Cora: It's All About the People
The biggest part of Audio Research is the people that make up Audio Research. It's not the product. It's not the 50 years in business. It's the people that are actually here designing, making and building this stuff. To just move this and lose that labor force? You don't have a company anymore…you just have a name.

Cora
UPDATE
Just prior to publishing this post, I reached out again to Valerio Cora to see if anything has changed in the weeks that passed since he and I last spoke.
Cora confirmed that the final hearing has been set for June 20, 2023 – just days away. "Other than that, everything is exactly the same as it was before. Hopefully, on June the 20th, everything will go the way it's supposed to – it's a rubber stamp – and we can get down to doing business the way it should be done."
In the meantime, the company is operating in full gear, he tells me.
We are keeping the company running on a day-to-day basis to make sure that anybody who sends anything in to be repaired gets repaired…to make sure that anybody who calls with a technical question gets answered properly…and anybody who puts in a new order, they receive product. This is how we've been operating for the last thirty days – totally in full gear. Every single department is working – we let absolutely nobody go…in fact, we've hired two new people in the last thirty days.

Cora
Learn all about Audio Research by visiting audioresearch.com.
See more on Cora's other company, Acora Acoustics at acoraacoustics.com.