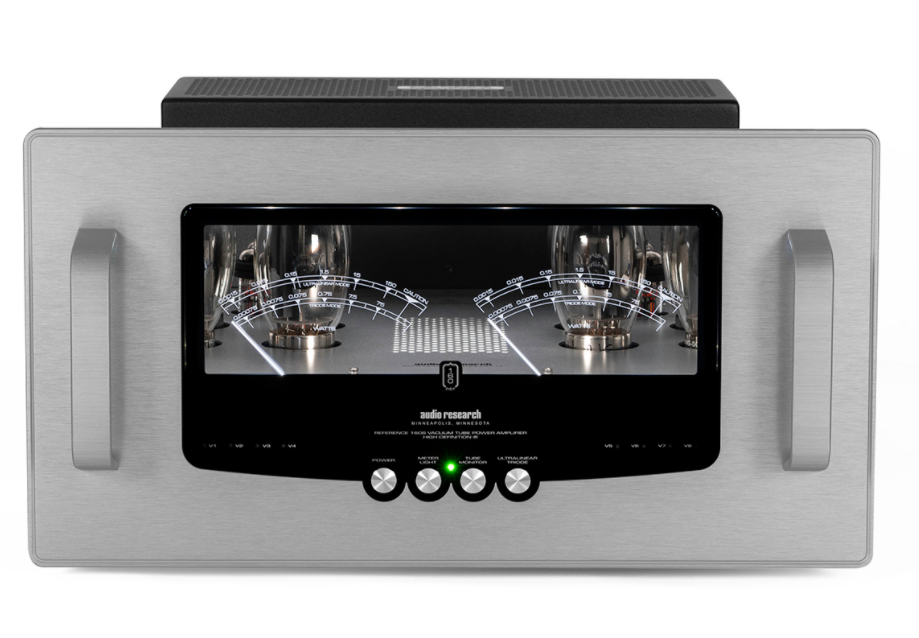 Another storied high-end audio brand has seen itself fall into hard times. Audio Research Corporation of Maple Grove, MN has filed paperwork with Minnesota District Court to start a form of the receivership process known as an Assignment for the Benefit of Creditors.'
Learn more about receivership for Audio Research Corp
In early April, Audio Research Corporation (ARC) filed paperwork notifying the Minnesota District Court of its entering into an Assignment for the Benefit of Creditors (ABC) with Lighthouse Management Group Inc. as the assignee. This "assignment" solution under Minnesota law is a form of receivership, in which all of a debtor company's assets are transferred to a trust controlled by an "assignee" who makes all operational and financial decisions to dispose of the assets in a manner that is best suited for the benefit of the company's creditors.
Assignment for the Benefit of Creditors is a voluntary alternative to bankruptcy. While court-sanctioned, it operates outside of judicial management, as assignees are often chosen by the debtor rather than a court-assigned trustee.
Receivership or Assignment is Not Bankruptcy
I am not an attorney, nor am I an expert in Minnesota legal statutes, however, I have some experience in dealing with business issues such as receivership and bankruptcy. Keep in mind, these are two very different things. Often confused, receivership is not bankruptcy – it is an alternative tool that can buy struggling companies time to make decisions to pay back creditors.
A hearing has been scheduled with the court on May 17th with District Judge Susan N. Burke. The court has been notified of the appearance of attorneys representing Minnesota Bank and Trust, "…a secured creditor of Audio Research Corporation, assignee-to Lighthouse Management Group, Inc…" So at least one secured creditor has laid its chips down.
History of Audio Research
Audio Research was founded in 1970 by Bill Johnson, a former audio dealer in Minneapolis who had been designing amplifiers since 1951. Launching during a time of change – the audio industry was transitioning to integrated circuits (ICs) in its audio electronics – Johnson was a firm believer in vacuum tube architecture being sonically superior to ICs. The company's high-performance, sweet-sounding vacuum tube audio products helped to define the high-end audio business.
Johnson sold ARC in 2008 to Quadrivio, an Italian private equity group that owned Sonus Faber. He passed away in 2011. In 2020, TWS Enterprises acquired the company from the McIntosh Group. TWS is a company owned by Trent Suggs, a former ARC employee and high-end dealer.
Current Owner Trent Suggs Arranged Assignment on Behalf of Creditors
It is Suggs that is taking this step of Assignment on Behalf of Creditors. [For more history on Audio Research Corp. see Strata-gee guest post from Bill Leebens, Audio Research: Alone Again (Naturally).]
While ABC is not a formal bankruptcy proceeding, all options remain open for the assignee. I don't want to confuse you, but one of those options available to the assignee is a bankruptcy filing. The assignee is also free to sell off assets to satisfy creditors. In general, the assignee is free to pursue whichever option best benefits the creditors.
The list of Creditors is 31½ Pages Long
In its filing with the court, the company lists a total of 31½ pages of creditors. It's an extensive list; however, the amounts owed to those creditors are not shown. So we don't know the full extent of ARC's indebtedness.
UPDATE
As I was about to publish this post, new information emerged.
On the AudioShark website, a post appeared in late afternoon Sunday under the moniker "commish" whom I am told – but have not confirmed – is an Audio Research insider. The writer of the post assures everyone that everything is progressing as normal at Audio Research Corp. The company, the writer says, is receiving parts, accepting orders, building products, testing them, and shipping goods.
He also says, intriguingly, "Trent Suggs was relieved of control of Audio Research and we have been working with individuals to purchase the company: we expect to have a new owner very soon."
So stay tuned to the evolving saga of Audio Research Corporation.
Learn more about Audio Research Corp. by visiting audioresearch.com.
See more about Lighthouse Management Group, current Audio Research Assignee, by visiting lighthousemanagement.com.