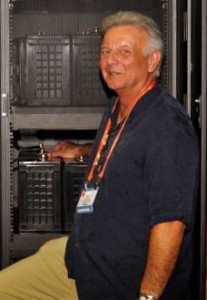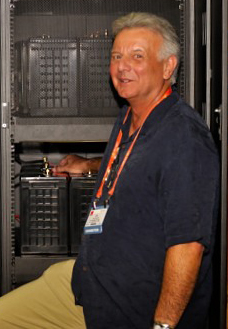 At last month's CEDIA Expo in Indianapolis, we learned about – and reported on – a new venture by industry stalwart Joe Piccirilli to sell a residential energy storage hub under the Rosewater Energy Group brand. Their hub uses rechargeable batteries to store energy from the power grid, or from renewable sources (i.e. solar panels, wind turbines), or even from a back-up generator to condition the energy and power your home.
Now news comes out of Asia that Japanese industry, in conjunction with the Japanese government, is preparing a proposal for the International Electrotechnical Commission (IEC) to set international standards for the fledgling residential storage industry.
Why is Japan focusing on residential energy storage? Read below to see why…
The Japanese government has partnered with major industrial brands Toshiba Corp. and Hitachi Ltd. to jointly develop a standards proposal on what they call "large storage batteries" for the IEC – the agency that sets international standards on electronic components and consumer electronics. Prior to officially filing their proposal, Japan is said to have shopped their plan around to several other member countries who are expected to back their standard.
The IEC is holding a general meeting in Oslo this week with the meeting wrapping up on Friday. Japan is selected to be the organizer for the committee deciding the standard which gives it the right to select the other participants. The committee will have the authority to lay out the framework for the storage battery standards.
Is Japan going "green" to save the world?…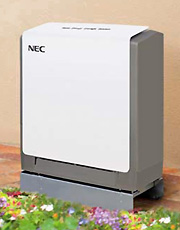 Is Japan embracing "green" technology to better the world? Well, that may be part of it…but I suspect the real attraction is that the "community and residential energy storage (CRES)" systems market is projected to boom over the next ten years – according to research recently published by Pikes Research. So the "green" they may want to embrace is more likely the flat green paper type.
Once thought primarily as a way to be responsive to the needs of communities on the edge of the grid – thanks to the proliferation of solar photovoltaic panels, the growing adoption of plug-in electric cars, and to what Pike calls the spread of "dynamic pricing programs" – CRES system demand is expected to explode over the next ten years.
From market whisper to sonic BOOM…
In fact, Pike projects that the global market for these systems will grow from $19.2 million in 2012 to $872 million by 2022. The requisite total worldwide installed capacity for CRES systems are projected to reach 780 megawatts in 2022. (Note: The Japanese are predicting that the worldwide market will be $255 billion – much larger than Pike's projection.)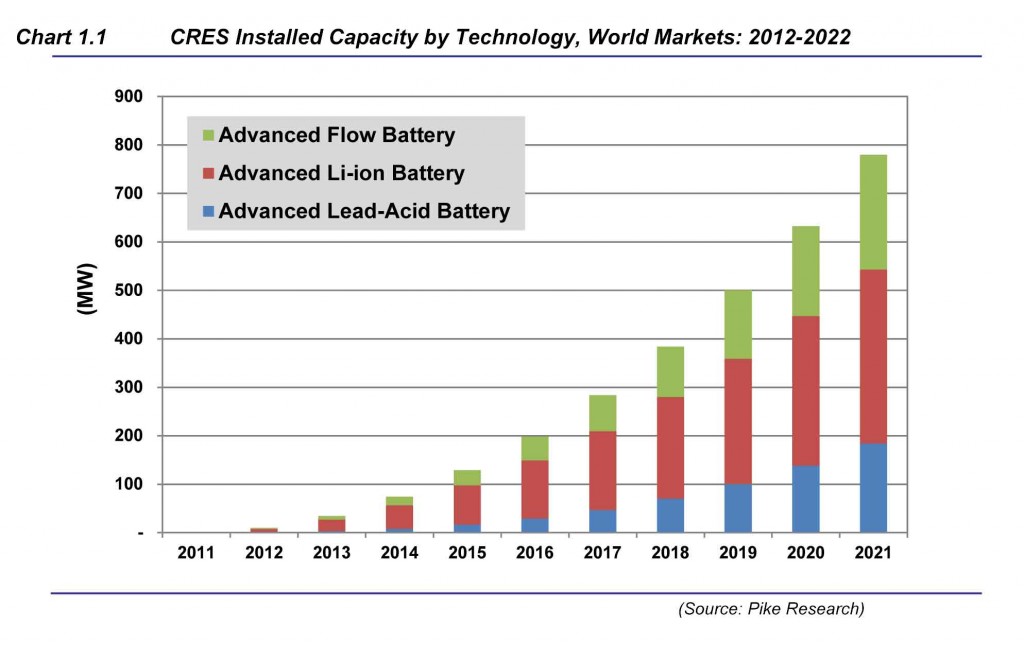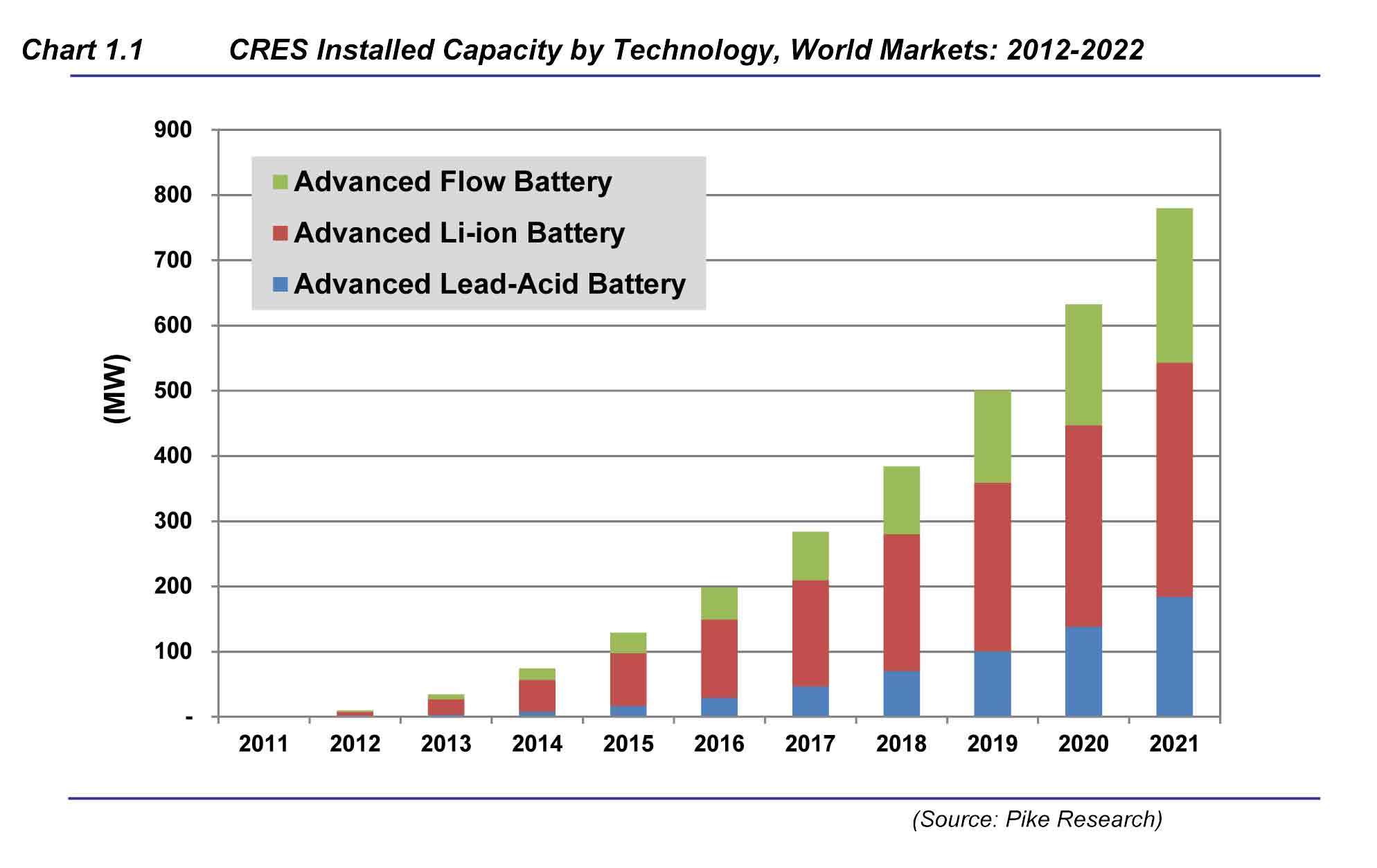 By helping to set the standards, Japan will help pave the way for more rapid adoption of systems compatible with their technological strength in this area. Their proposal would not only set standards for the batteries to be connected to power grids – but also for associated software and other related items.
Batteries included…
The benefit of CRES systems is that they can help load level the often fluctuating energy supply from local utilities. They also can store energy from renewable sub-systems such as solar panels or wind turbines for use at night. CRES systems can also help during periods high energy usage, such as during heat wave, protecting homes from brown-outs (voltage drops below normal operating levels) or black-outs.
Japanese manufacturers have significant market share in battery systems, including rechargeable batteries. CRES systems use a range of battery technologies including Lithium-ion, which is an area of strength for Japanese manufacturers. According to the Nikkei report, Japanese manufacturers hope to capture 50% or half of the entire worldwide market for CRES systems.
Others are knocking at the door…
But Japan is not alone in licking their chops at this global business. Both China and Germany have competing proposals already submitted to the IEC…which, as you might suspect, plays to the technological advantages of their respective technology bases.
What? Yet another format war?!?! May the best country win.
To learn more about the research from Pikes Research, see www.pikeresearch.com.