Emerald Expositions (NYSE: EEX), the national B2B trade show company that owns CEDIA Expo, CE Pro, and Commercial Integrator surprised the industry at the recent CEDIA Expo 2022 by abruptly announcing that next year they will be "co-locating" a show for commercial integrators at the same time and in the same facility. Reaction to this announcement was…to put it mildly…mixed. Is Emerald trying to imitate the Integrated Systems Europe (ISE) show – an event for both residential and commercial businesses – by launching an ISUS (Integrated Systems United States) event??
Do you wonder why there was a mixed reaction to Emerald's move? Read on…
See why some big exhibitors were not happy with the Emerald announcement…
For the record, Emerald is NOT calling this new event ISUS (I came up with that, as I will explain later), rather it is calling it the Commercial Integrator Expo. What a coincidence! Emerald also happens to own a trade magazine called Commercial Integrator (the commercial brother to the residential-focused CEPro…another Emerald Expositions property). Is that their motivation? Are they seeking to help out their media holdings?
An Announcement Clouds CEDIA Expo
Well, that is not what they are saying. The official announcement came via a press release published in Commercial Integrator Magazine on September 30, 2022 – right at the opening of CEDIA Expo 2022. And, boy, exhibitors at CEDIA Expo could hardly wait to talk to me about the move. In most cases, they were really unhappy with the news.
This anonymously written release (byline: CI Staff) told of an announcement made by Jason McGraw, Emerald's group vice president who oversees the CEDIA Expo and KBIS (Kitchen and Bath Industry Show).
Emerald Says 'Much Research' Shows Need for Crossover-Focused Event
McGraw's announcement suggests that Emerald has done "much research and monitoring of the convergence of commercial and residential technologies." Apparently, Emerald, who really knows nothing about the technology industry, CEDIA is their first technology show, seems to have come to the conclusion that the world needs a show focused on the crossover world of technology integration – that space between residential and commercial integration that they like to call "resimercial." (Note to Emerald, most integrators I speak with hate that name…especially commercial integrators!)
Commercial Integrator Expo will be a full featured exposition and conference addressing the needs of today's fixed installation professional audiovisual systems professionals and technology managers in corporate, higher education, hospitality, retail and resimercial market settings. The new event will feature a dedicated commercial AV exhibit show floor and robust conference program supported with instruction by industry experts and supporting organizations to be announced.

Jason McGraw, Emerald's Group Vice President for KBIS and CEDIA Expo, in a prepared announcement
Emerald's announcement went on to say, "We've consulted with many of our customers, and they've expressed a need in the market for one event that can serve both the residential and commercial industries – at the same time and place."
Shockingly, Important Exhibitors Received Only 24 to 48-Hours Advanced Notice
So what were the CEDIA Expo exhibitors telling me? Well, it mostly came up with exhibitors who participate in both the residential and commercial channels, and it was mostly negative.
Although Emerald's statement said they had "consulted with many of our customers" I did not speak to a single exhibitor who had been previously consulted by Emerald about this change. Most of them told me that they were notified by Emerald only about 24-48 hours in advance of the announcement. This fact by itself annoyed, angered, and insulted them.
I got the same story about the short notice from every exhibitor I spoke with about this change in the show – including some pretty significant brands that operate in both residential and commercial that you would have thought Emerald would have consulted. Oh, and in case you were wondering, I spoke with top management to make sure it wasn't a case of a lower-level manager being uninformed of perhaps higher-level conversations.
Exhibitor: With This Move, Emerald Shows Their Ignorance of the Market
Most of the exhibitors I visited could hardly wait to broach the topic with me. Only in a few cases, did I have to prompt them on the matter. There was a big buzz about the announcement at Expo which made it top of mind for most of them.
I asked a senior-level executive of one large brand, what did they think about Emerald announcing this new show for commercial integrators tied to CEDIA Expo? He instantly quipped, "Well, it shows their ignorance of the market. These two channels are very different, and the amount of crossover business for most integrators is really a small part of their business."
This source went on to say, "If only they had asked me, I would have told them not to do it."
This was a sentiment I heard frequently, from exhibitors – especially those in a position to know as they participate in both channels.
Emerald Stumbles into Industry Politics
For years, there has been an understanding that CEDIA will stay focused on the residential channel and out of commercial, while AVIXA (Audiovisual and Integrated Experience Association) would remain focused on the commercial channel and out of the residential. These two organizations are partnered as joint owners of the ISE show in Europe and seem to work well together in this initiative that is profitable for them both.
But this understanding was disrupted when CEDIA inexplicably decided to sell the show off to Emerald, but allow them to use the CEDIA name in perpetuity. Now, the CEDIA Expo is going into the commercial channel…while CEDIA the trade association is not. Somewhat alarmingly, CEDIA has lost control over important decisions potentially impacting its brand – and its relationships.
There Already is a Popular Show for the Commercial Integration Channel
Many exhibitors pointed out that they already have an existing long-running relationship with AVIXA, the trade association that runs the InfoComm show – a highly respected and supported event for the commercial integration channel. Emerald's decision to enter the commercial space is problematic for them.
These exhibitors already entrenched with InfoComm now must make a decision – either increase their costs to address two commercial shows…or cut their ties with InfoComm to support Emerald. Since many of them have long, productive, and profitable relationships with AVIXA, I doubt many will chose to walk away. And in today's dicey economic era, I have yet to find anyone looking enthusiastically to add a greater cost load to their businesses.
Emerald may turn out to be the biggest loser here.
Is Emerald Trying to Copy Integrated Systems Europe (ISE) to Create ISUS?
From time to time I have heard an integrator say that a combined residential and commercial show like ISE would be nice to have in the U.S. But it wouldn't be practical here…despite Emerald's "resimercial" focus.
The fact is that Integrated Systems Europe has been quite successful over the years, and it is an event that serves both the residential and commercial integration communities. So is it possible that Emerald seeks to recreate the ISE event here in the U.S., creating a sort of Integrated Systems U.S. (ISUS)? Perhaps, but that might be a big mistake.
For Shows or Expositions to Be a Success, They Must Reflect the Profile of the Attendees
The fact is, the reason it makes sense to have a common event for both the residential and commercial channels in Europe is that it is a reflection of the business profile of the average integration company over there. The typical European integration company tends to service both channels on a relatively balanced basis – and so a show that offers stands (exhibitor booths over there are called "stands") that address both channels makes sense for those attendees.
However, here in the U.S., most integration companies specialize in one channel or the other. Yes, it is true that occasionally a residential integrator may be asked to do a boardroom for a happy residential customer who is a corporate executive. Or a commercial integrator may be asked to do an AV solution for a CEO's home. But most integrators say this is a relatively small percentage of their business.
Commercial integration, in particular, is highly specialized with very specific verticals such as education, government, enterprise, hospitality, and more. Companies tend to focus and optimize their operations for a given vertical.
In 2018, Emerald 'Had an Idea'
Emerald acquired the CEDIA Expo from CEDIA in 2017. The first CEDIA Expo they were involved with was in 2017, where Emerald folks shadowed the CEDIA staff running that event on this, their last Expo as CEDIA. Back in 2018, Emerald ran their first CEDIA Expo. And Emerald had an idea…
At the 2018 CEDIA Expo, Emerald arranged to have a series of meetings with several small groups of exhibitors, largely to get feedback on an idea the Emerald folks had. In small roundtable discussions, Emerald staff asked the Expo exhibitors if they agreed it would be a good idea to combine the CEDIA Expo with the Kitchen and Bath Industry Show (KBIS), another show they run.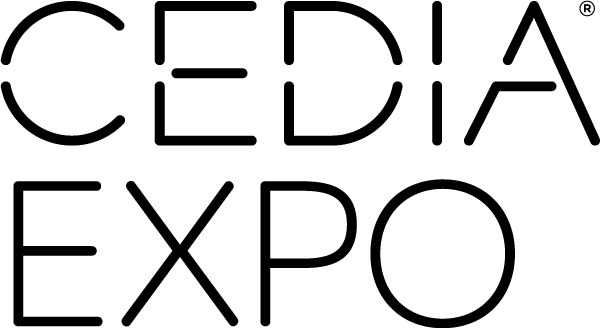 They Tried Over-Simplifying Before
As several of these exhibitors shared with me, team Emerald thought this was a great idea. After all, CEDIA attendees were in the design & build business…and so are KBIS attendees. Can you guess what CEDIA Expo exhibitors told them? Most of them said it was a terrible idea, the two industries were too different – installing a in-ceiling speaker and an equipment rack is quite different than installing a toilet and a shower.
This story, which I've been told multiple times from multiple CEDIA Expo exhibitors, shows you the danger of having a technology show run by an exposition company that really knows nothing about the technology industry. Their idea was overly simplistic, a concept based on surface similarities.
Will CEDIA Expo Exhibitors Support Commercial Integrator Expo?
Is Emerald making the same mistake here? They might think, for example: Isn't an integrator…an integrator? Isn't the fact that many brands make technology products for both channels mean they are the same? The answer, of course, is no.
Many of the exhibitors I spoke with were still processing the concept of commercial being added to the CEDIA Expo. Whether they will support the move is yet to be seen.
Clearly, Emerald did not score points with many important brands/exhibitors.
Learn more about Emerald by visiting emeraldx.com.