IPORT, a Sonance company, announced this week it is launching an all-new, totally redesigned IPORT Connect Pro line of products. IPORT is an award-winning line of products that hold, charge, and protect tablets in a residential or commercial space. IPORT Connect Pro takes its already user-appreciated design and utility to the next level.
See more on the new IPORT Connect Pro line
IPORT Connect Pro replaces the company's popular IPORT Launch line, and it includes that line's popular elements, such as the BaseStation, WallStation, and Case – now with an optional CONNECT PoE+ (Power over Ethernet) upgrade. These enhancements to the electrical charging capability, and a unique modular design, offers users a powerful and flexible charging capability that supports all iPad models, including the iPad Pro.
What we have here is the unusual circumstance where the best…just got better.
We are incredibly proud to introduce Connect Pro to our customers, dealers, and reps who utilize IPORT products in their projects everyday. While the iPad used to be a uniquely personal item, we've seen how it's been adopted as a dedicated device for home automation, and how transformative IPORT has been in making that experience seamless and sophisticated. Our reimagined platform is designed to inspire customers on all of the ways they can better integrate iPad into their home, and to evolve with them as their needs change."

Mike Sonntag, IPORT Senior Vice President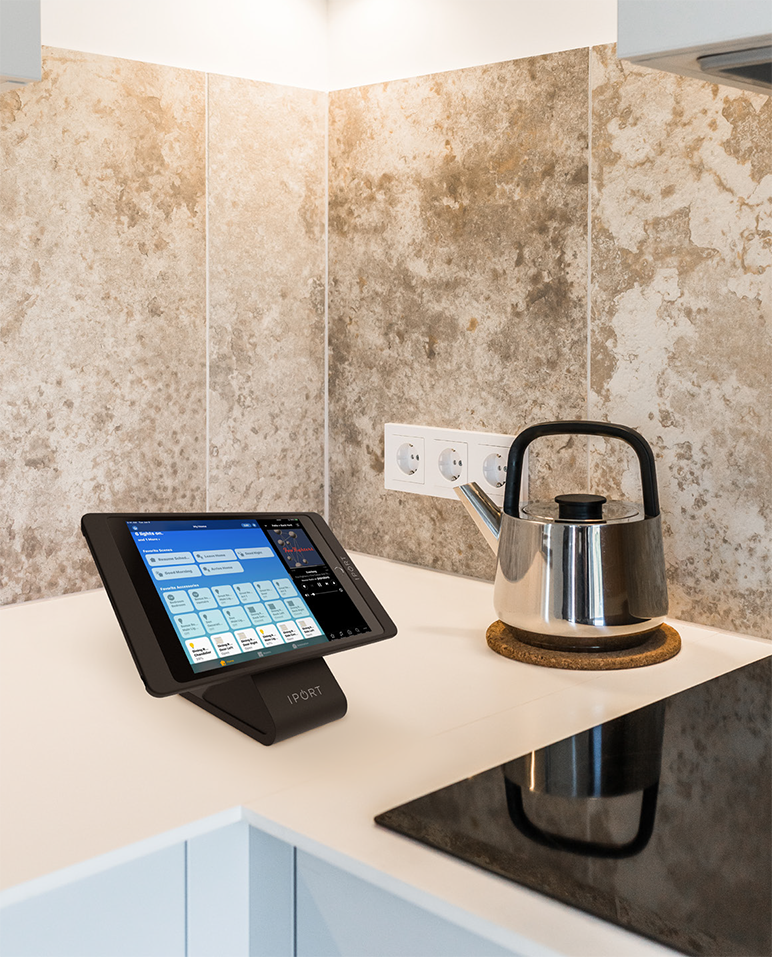 Integrators are going to want to really take a close look at the new PoE+ upgrade to the system. With this option, you can now charge via a simple Ethernet connection. The optional module can connect directly to any IPORT Connect Pro BaseStation or WallStation and just like that power is delivered over a single Cat 5 cable – giving the integrator more flexibility for installing and charging iPads in the home or corporate application.
The all new Connect Pro includes all the familiar components and features of IPORT Launch, plus a new electrical platform that is 100% reengineered from the ground up enabling the support of both lightning devices like iPad and USB-C devices like iPad Pro. The new IPORT Connect Platform is a series of interfaces with deep underlying technologies that support the next generation of wireless device charging with a foundation for various data throughput capabilities in the future. We are excited for this next generation of products and we hope they continue to inspire people to interact with the technology in their homes and businesses in unique and surprising ways."

Derick Dahl, IPORT Director of Product Development
The announcement from IPORT did not include any pricing information, but the new Connect Pro products will begin shipping in the third quarter of this year. The company says that some additional models designed for enterprise applications will be added over the "coming months."
Learn all about IPORT Connect Pro by visiting: www.iportproducts.com.