In a joint release this week from both Nationwide Marketing Group (NMG) and the Home Technology Specialists Association (HTSA), the partners announced the creation of a new entity that they call the Home Technology Specialists of Nationwide (HTSN). The announcement, that surprised many in the industry…and had some scratching their heads trying to see the fit…said that this new alliance will offer new business opportunities for their respective members and vendors. It also, largely due to the size of Nationwide, creates the "largest buying and marketing collaboration" in the industry.
Is this the organization of the future? Or are they just strange bedfellows?…
Announced at the HTSA 2015 Spring Conference taking place this week in Nashville, the partners said that they will work "cooperatively to increase member benefits, bolster vendor relationships and amplify synergies in marketing, demand generation and other services." The announcement, however, gave no specifics on just what these new benefits and services will be.
Some in the industry are questioning just how these two organizations, each with dramatically different member profiles, will effectively merge together. HTSA is a focused group of largely specialty custom retailers and integrators. The group's 60+ members have a tight focus on upscale electronics and sophisticated network installations.
Differing member profiles…

Nationwide, on the other hand, has 3,800 members with 11,000 storefronts around the country. Nationwide is more retail-focused and its members sell appliances, furniture, outdoor products (i.e. lawn mowers, charcoal & gas grills) and consumer electronics. Nationwide is also in the rent-to-own business. There is a subset of Nationwide members who are more deeply involved in consumer electronics – many of whom were part of the organizations Specialty Electronics Network (SEN).
With this new partnership with HTSA, SEN is being reorganized and merged into the new entity they call Home Technology Specialists of Nationwide (HTSN). According to the announcement, there are strongly mutual benefits from the association – the former SEN members will now be able to "extend relationships with like-minded business owners who are marketing connected solutions."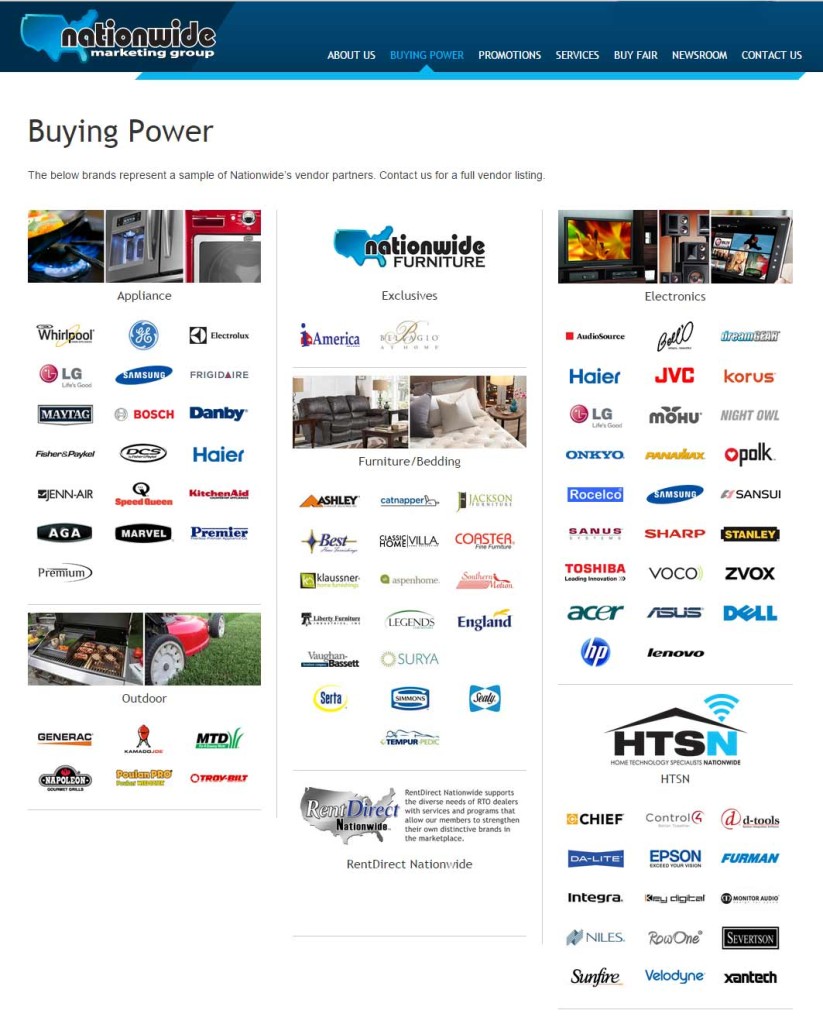 Better marketing for HTSA…
And for HTSA members? The partners say HTSA members will gain access to "best in class marketing tools and services, including NMG's exclusive HD electronic signage system for digital content and HD Commercials, customized marketing materials, and a dedicated web service team…"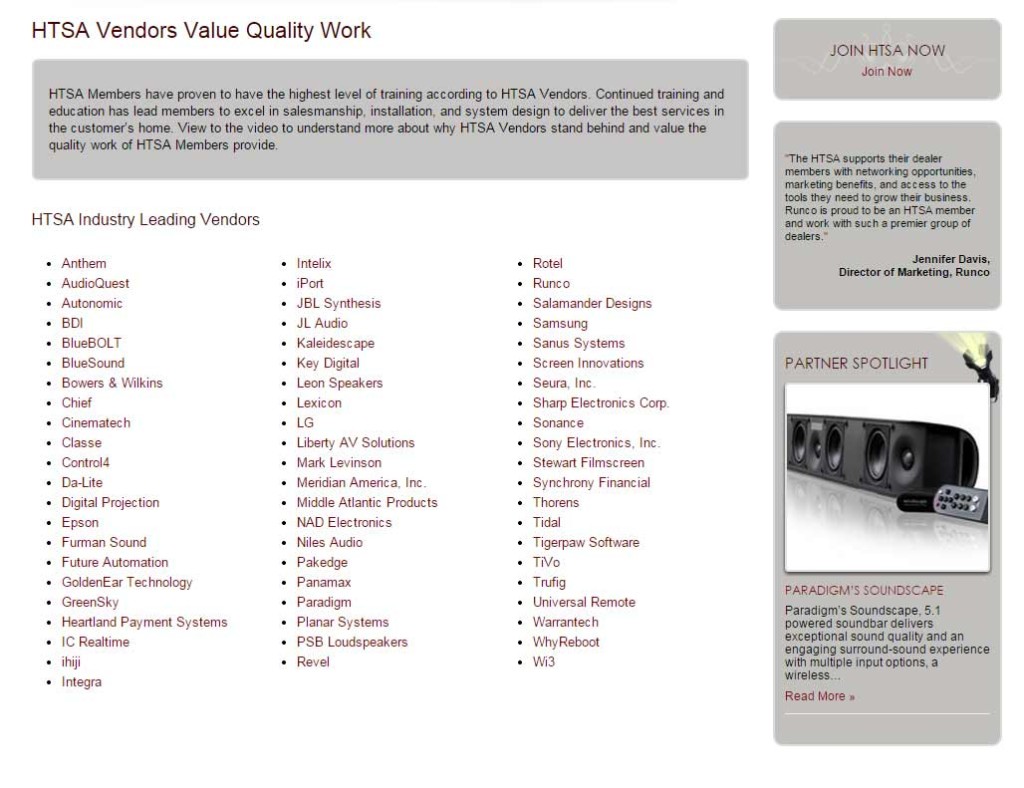 In a prepared statement, HTSA Managing Director Bob Hana said of this partnership:
"We see immense opportunity here to offer a more complete, connected home solution spanning everything from home entertainment, security and control to comfort, convenience and connected appliances." Hana added, "Together with Nationwide Marketing Group, we are uniquely aligned to address the evolving needs of the CE industry and a new class of tech-hungry consumers."
Some skepticism…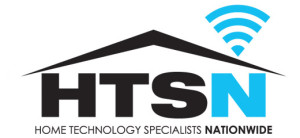 Many in the industry we spoke with expressed some skepticism about this partnership. Although the Internet of Things connected home does have some overlap into the appliance category, it is unlikely that many integrators will add appliances to their mix. More likely, the integrator will subcontract that portion of an installation out to another supplier. In any event, most integrators we have spoken with have yet to encounter this situation, as network connected appliances are still very new.
Nationwide Senior VP Electronics Tom Hickman said:
"It's rare to find such a unique opportunity in which members from both organizations are able to leverage the strengths of the other in order to capture the most available share in this space. These complimenting benefits showcase just how powerful this alliance will be for our retailers."
New members…
Separately, HTSA announced the addition of two new members to the group. The new members are Jacksonville, FL-based Hoyt Stereo and Grand Rapids, MI-based ResCom Electric.
To learn more about HTSA, see: www.htsa.com.
See more on Nationwide at www.nationwidegroup.org.