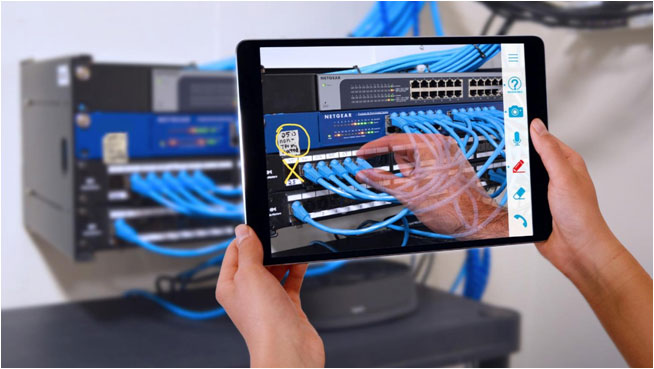 Virtual Tech Blended into Physical Realm Creates 'Merged Reality'
What if every time you rolled a truck on a service call with a Level 1 tech, you could be fully assured of a complete resolution to the client's satisfaction no matter how complex or sophisticated the system issue? Does that sound like a dream? No…that sounds like Help Lightning.
Learn more about Help Lightning, a new service solution that turbocharges results…
Help Lightning, Inc. was founded to offer a better solution for remote servicing situations. The company has devised a software-as-a-service solution that better leverages your higher level techs who sit safely ensconced in a centralized support office, ready to support your larger team of lower level field techs such that every truck roll is a solution…and a path to a satisfied client.
Don't have a centralized tech support configuration? No worries, the system can be used on a point-to-point basis no matter where your elevated level techs may be…even if they are elsewhere in the field.¹
Based in Birmingham, AL, Help Lightning was first devised to help Dr. Bart Guthrie, a prominent neurosurgeon, perform more effective remote tele-medicine. Really, it was created to go well beyond what was then known as tele-medicine. By employing augmented reality, Help Lightning allowed Dr. Guthrie to go way beyond a common conference call offering simple verbal descriptions…to a cool virtual solution in which he could actually show the other party what to do, as if he were in the room with them.
The Magic of 'Merged Reality'
It's done by merging the view of a local camera with that of a remote camera to create a "merged reality." Utilizing a typical iOS or Android smartphone – or even better, a tablet – the remote tech can magically see the expert's hands pointing or demonstrating just what exactly needs to be done.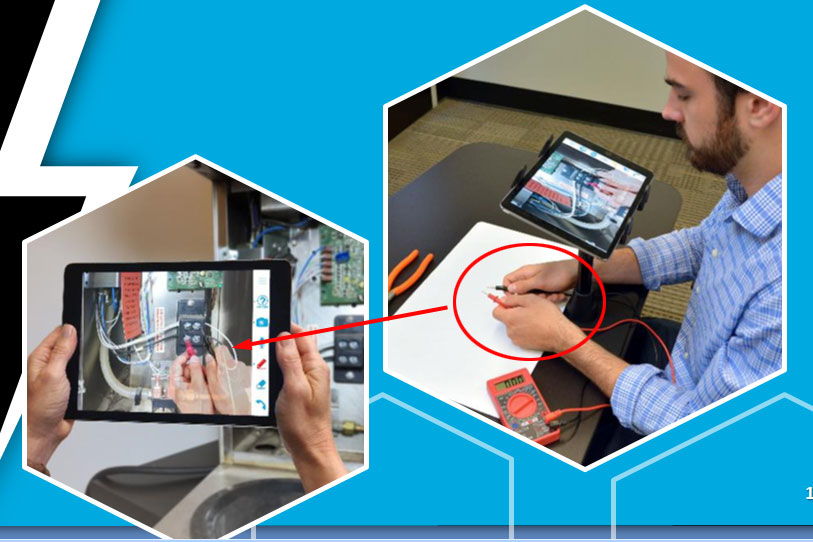 This cloud-based system is said to be incredibly fast and reliable, and offers many tools to ensure full cognition. This includes a telestrator mode that allows each party to draw on the screen to highlight areas of the image to discuss. It is intuitive and helpful.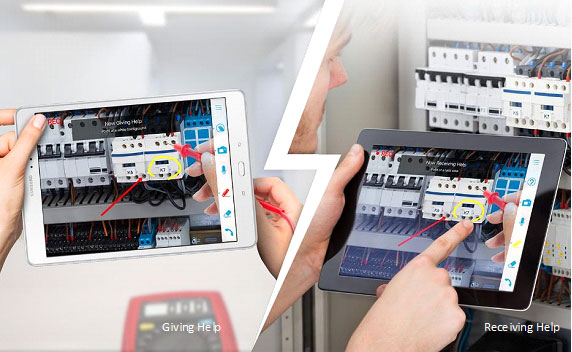 A Patented Technology Proven in Other Biz Verticals
Mike Giffin, VP of Business Development for Help Lightning, tells me that nobody else has this type of technology which is secured by five different patents. The company originally launched back in 2011/2012, pursuing multiple business verticals and already has more than 50,000 users in 88 countries.

They have also partnered with some very big names in these industries, such as Ricoh, Johnson Controls, Pitney Bowes, Boston Scientific, Siemens, and more. Clearly, this is a technology that is proven to work, Giffin tells me.
Now Available to Custom Integrators
Now, Help Lightning is pursuing partnerships in the custom integration industry. Giffin notes how popular remote servicing is in custom, and the Help Lightning solution is unique, more efficient, and more profitable for the user.
"With Help Lightning technology, the integrator can differentiate themselves from their competitors and provide more efficient and more profitable service for their clients."

Mike Giffin, VP of Business Development for Help Lightning
Available at Special Prices for Early Adopters
Help Lightning's software and service is offered for a yearly Core Service Fee, plus a monthly per user charge. Giffin tells me that the company has customized programs to specifically meet the needs of the custom integration industry. He also says they are offering enticing discounts to early adopters.
Want to learn more? Visit: helplightning.com.
Ready to sign up? Reach out directly to Mike Giffin via phone at (484) 932-8784 or via email at mike.giffin@helplightning.com.
¹ This paragraph was added several hours after initial publication to clarify other ways the system can be used.