NOTE: This post is part of a series of articles on recurring monthly revenue programs we call Strata-SERIES: RMR Programs. It will likely make more sense to you if you start by reading our Series Introduction here… and then our Topic Introduction and First Installment here…
In our last installment, we learned how Chris Smith and the team at Cloud9 Smart have embraced maintenance contracts in order to ensure they have the infrastructure in place to properly maintain and service their installations. In this installment, we visit with Ben Lentz and the team at Cyber Technology Group who had a slightly different motivation for developing an RMR program they call the Client Care Plan for their clients…and income was NOT the main motivating factor.
See what motivated Cyber Technology Group to offer a Client Care Plan…
Ben Lentz told us that unlike others pursuing RMR, Scottsdale, AZ-based Cyber Technology Group had a different motive when they began researching and testing plans for a maintenance agreement program – known as their Client Care Plan – about four years ago.
"I think our motives were a little different than a lot of folks that are getting into this," Lentz said. "It's obviously exciting to have another revenue stream – to have money coming in while you are sleeping. But the real goal for us, which makes us a bit different, is that we were just trying to re-educate the marketplace that these systems actually need maintenance."
Re-educating the Client About the Importance of Maintenance
The "re-education" was necessary, according to Lentz, because previously they had promoted service as part of the sale. "We were doing a lot of extra work for free," bemoaned Lentz.
So their mission was to recast their role and help clients understand that some level of ongoing maintenance is required for today's highly sophisticated technology solutions.
"There is a value to having us coming to check your system, just as you would your car – or your pool, or your landscaping…things that all require ongoing maintenance," Lentz emphasized.
Originally Over-Complicated, Now Really Simplified
When Cyber Technology Group initially created their program years ago, it was more of a "digital concierge" concept according to Lentz. Packages were created with special services, prepaid labor and other incentives. They struggled to find the right balance between the bundle of services included…and the price charged. What they ended up with back then was pretty convoluted.
"It was very complicated," Lentz said, noting that since then they've refined the program. "With four years, we've really, really simplified it."
Offering Wellness Visits, Remote Monitoring, After-Hours Care
They settled on a multi-level program with simple service offers and logical steps in the plan levels. There are three critical elements to the plan they most often recommend:
first, they schedule what they call a "wellness" visits at least once every ninety days;
second, remote system monitoring and management;
third, priority after-hours care with a call-back guaranteed within an hour.
Lentz points out that the wellness visits are a key element for the client, and for Cyber Technology Group. "If I'm coming out to the house because it's just a scheduled wellness visit, there's a whole different attitude with the client. They're receptive to new technology, and there's this fun conversation we're having," Lentz said. "If we're running out there to fix something…they're pissed. 'Get my TV back on…I don't want to hear about an upgrade.'"
Start Selling the Program 'In the Very, Very Beginning'
Like the others, Lentz says the best approach to selling their Client Care Plan is to begin acclimating the client to the concept of ongoing service right from the beginning.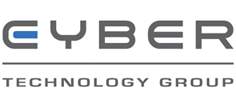 "It starts in the very, very beginning when you first meet the client. It's phrases like, 'You're going to love this system and it's going to work great,'" Lentz role-played. "'But, you'll really appreciate our level of service, because at the most inopportune time, things can happen.'"
At some point, the salesperson revisits the topic by showing the client their monitoring station and then finally at the end of the installation process, it is presented again.
"You're showing them that it requires monitoring, you have to keep your eye on this stuff," Lentz emphasized. "So you sprinkle [that thought] in early…and often."
Fully 50% Adoption on New Systems
Currently, their adoption rate is better than 50% on new system sales. For those clients refusing a Client Care Program, they are gently reminded of the normal service level.
Because Cyber Tech Group has such a large and qualified tech staff, techs have to be available to serve on-call duty for the after-hours support only about two weeks out of the year. But, much as we heard from others on the panel, after-hours support is not widely used.
"The moment I says this it'll jinx me, but we haven't had an after-hours or weekend call in several weeks," Lentz said.
A Really Good Client Experience and Stress-Free Upgrade Discussions
Summing up what their Client Care RMR program has done for Cyber Technology Group, Lentz said: "For us, it is what helps deliver the best client experience that we can. It's not a huge piece of our overall revenue – it's a chunk – it just leads to a really good client experience and it leads to upgrade conversations in a really positive way."
Learn more about Cyber Technology Group by visiting their website: www.experiencecybergroup.com.
NEXT WEEK – How Ron Wanless of Technology Design Associates based in Oregon and Washington developed an RMR program as a way to reduce truck rolls to cut service costs.
BE SURE TO SEE Strata-SERIES: RMR Programs
Series Introduction: Not Just Revenue – A Redefined Client Relationship
First Installment: Just What Kind of Business Are You In?