We continue on with our new Strata-SERIES:RMR Programs series of articles. Smack dab in the middle of Manhattan you'll find Union Square and in Union Square you'll find Cloud9 Smart, a leading New York City integrator in both commercial and residential installations.
[Note: this article is part of a series and will make more sense if you read Installment 1 first. You can find it at this link…]
See How They Do RMR in the Big Apple…
Chris Smith, VP of Business Development, says that Cloud9 Smart got involved with maintenance contracts that generate significant recurring monthly revenues many years ago as they started out on the commercial side of the business.
"So for us, the idea of recurring revenue – we've actually been doing it in the commercial world for a long time," Smith said. "We launched the residential division of our company about seven years ago, and when we did that, we looked at every installation as again an opportunity to sell a maintenance contract."
Dropping 'Break-Fix Work'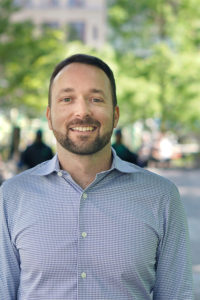 In fact, Cloud9 Smart is so committed to selling maintenance contracts that they made a major decision two years ago to remove what Smith calls "break-fix work" from their client relationships. This means that at the end of the standard six-month warranty period, if the client declines signing up for some level of maintenance contract, then this triggers another conversation.
"We tell them, great! No problem! We're absolutely 100% happy to take all of the wiring diagrams, systems schematics, passwords, IP tables, programming files – put them all together and hand them over to any other integration firm you wish," Smith said with conviction. "But we won't be able to service your system any longer."
Sound extreme? For Smith, it's only logical.
"The idea is if I'm going to be available for you, to do the work that you need, I need to know my infrastructure is scaled accordingly," Smith explained. "And I need to have that planned up all the time – not just when you might need it…so that's important to us."
Selling Maintenance Contracts Starts on the Proposal
Every client is "sold" a maintenance contract on every installation. And the conversation starts right at the beginning. On the initial proposal, there is a line item for a quantity of .5 of a one-year maintenance agreement – or six months – "at the price that it will be billed at…and then we credit it back." The service offerings are spelled out on the page, with the value clearly shown – but at a "$0.00" net cost for the first six months.
But that's not all – the company sets up a series of what Smith called "triggering processes" that include at least one field visit during that first six months, and constant remote monitoring and system management. Every time some action is taken remotely, a zero cost invoice is issued to the client so they can see what work was done and the value of that service.
Hitting Almost 10 out of 10 on Contract Renewals
Then, starting sixty days before the end of the six-month period, the client begins receiving reminders from Cloud9 Smart to extend their maintenance contract for ongoing, trouble-free system enjoyment.
"We've been doing this now for about two years, and we don't really have a lot of washout," Smith said. "I think with the clients that we're seeing now, we're probably in the 9- or 10-out-of-10 range as far as our renewal rate."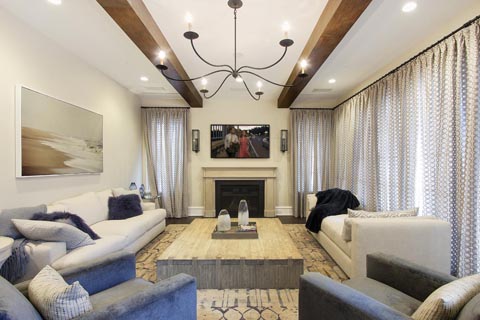 Cloud9 Smart does offer 24/7 after-hours tech support. But it is not included in their standard maintenance agreement, it is available as a premium option…and it is expensive.
Less Than 20% After-Hours Service Calls
"Most clients don't opt for that – in fact, we actually did a study on our tickers and we found that it was less than 20% of tickets that came in on nights and weekends." said Smith. He then went on to ask rhetorically, "Could it be that we've trained our clients accordingly? Could it be that we've installed systems that are fundamentally more reliable? And could it be that the proactive system management that we do keeps them functioning better more often? Is that why we don't have that craziness?"
Summing up his thinking on RMR programs, Smith says, "Hardware platforms have evolved and scaled to the point where now everybody can do it…and everybody has access to it. So the first question one should ask is:
 "If you're not doing it today…why not?"
Next in this Strata-SERIES: Ben Lentz of Cyber Technology Group
See the first post in this series, Installment 1 – Just What Business are You In?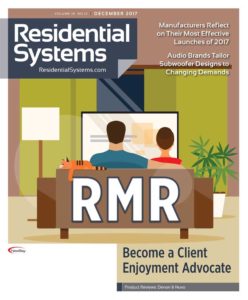 This article is an extended version of the original version which appears in the December Issue of Residential Systems and on their website at the link here…