Adds Kordz to Its Line-Up of Select Connectivity Solutions

On the eve of the 2015 Consumer Electronics Show we received the announcement of the launch of a new kind of connectivity supplier called Future Ready Solutions (FRS). Launched by Bodley & Associates founder Eric Bodley, we have learned that FRS is a distinctly different kind of company – sort of a hybrid really – seeking to set the standard as your preferred provider of mission-critical connectivity solutions.
Learn more about this new kind of hybrid supplier of connectivity solutions…
Future Ready Solutions is Eric Bodley's brainchild, borne out of his extensive industry experience as a retailer, custom installer, industry consultant, manufacturer, rep, and distributor. But mostly as a result of his more recent history with Bodley & Associates, PPC, Perfect Path, and Belden.
On the face of it, just exactly what Future Ready Solutions is can be rather difficult to describe. Are they a rep firm? (Yes.) Are they a distributor? (Yes.) Are they an advanced connectivity solutions provider? (Yes.) Are they a brand? (Yes.) Are they a manufacturer? (No.)
Fundamental shifts in the CI market…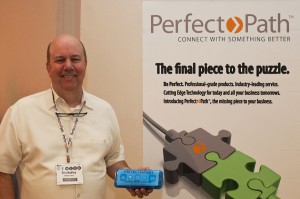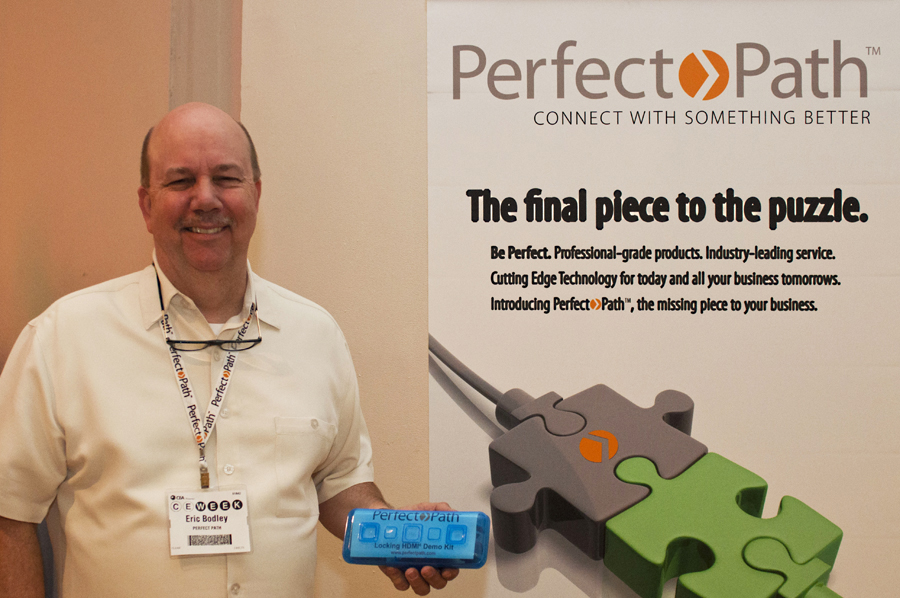 As Bodley explained it to us in a telephone interview, Future Ready Solutions is meant to address some dramatically changing trends in the way custom integration products are sold these days. It has taken months (maybe years) to identify fundamental shifts in getting products placed and sold…and today's norm is dramatically different than that of only a few short years ago.
Bodley, who has a rather holistic view of the industry, tells us he is well aware of the changing nature of the rep sales model…both its strengths and its emerging weaknesses. And he also notes that he has seen for himself how industry and economic changes have stimulated changes in the distributor model – often not it positive ways either.
A new model for national sales & distribution…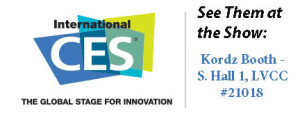 With FRS, Bodley plans to rewrite the model by creating a new kind of company – sort of hybrid supplier that operates both as a nationally powerful representative company AND a distributor – focused on high-performance connectivity solutions for the custom integration channel. FRS will create customized sales/distribution strategies and programs for its vendors that will optimize the sales and marketing of their products in the U.S.
But, he hastens to add – FRS will not be like other rep/distributors. The difference will be largely as a result of two factors: 1) Unlike other companies, FRS didn't start as a rep firm that "added" distribution…or as a distribution company that "added" sales rep services. FRS was conceived as a powerful hybrid out of the gate at launch; and 2) Thanks to Bodley's unique background and experience both as a manufacturer and as a retailer/installer, he has discovered what he believes to be the key to success…and that key is focus.
Focused – like a laser…
FRS will pursue building its business with a laser-like focus on HDMI and other advanced connectivity concepts, offering dealers and installers the best – and most reliable – solutions. Connectivity is the backbone of any system installation, and nobody knows better than Bodley how important it is to "get it right" for a successful result…and a happy client.
The pursuit of focus will also extend to FRS's choice of vendors. Bodley tells us that the company will not over-assort, but select a handful of top brands…that they will then fully support. This means that FRS will carefully pick those partner brands that they feel bring the best and brightest solutions that meet the needs of their dealers and installers.
Appointed to represent and sell Kordz…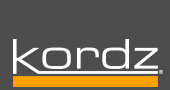 To this end, FRS announces that they have been selected by Kordz, a line of largely high-performance HDMI cables, to represent and sell their brand in the U.S. Kordz joins FRS's stable of brands, including Perfect Path, Celerity Technologies, PPC, and Belden Snap-N-Seal, filling out an already substantial assortment of integrator solutions.
"Our partnership as the Kordz representative and master distributor in the U.S., along with their new line of THX Certified 4K UHD Cables, offers a fantastic HDMI solution for integrators commissioning equipment racks with multiple HDMI connections, and for high-end home theater systems," Bodley said in a prepared statement. "With the addition of Kordz, Future Ready Solutions is well positioned to be the top connectivity distribution option for dealers that want access to a wide range of the finest products."
Building a national network…
Bodley has already begun the process of building a national network of participating sales representatives and local distribution companies who will represent Future Ready Solutions in their respective regions around the country. FRS is also a participating company in SupplyStream, making their products available to authorized dealers on the SupplyStream network .
Are you at CES? Meet Eric Bodley of FRS and learn all about Kordz' latest technology in Booth #21018 in the South Hall 1 at the Las Vegas Convention Center.
For more information on Future Ready Solutions, either call (239) 948-3789…or visit them at: www.futurereadysolutions.com.