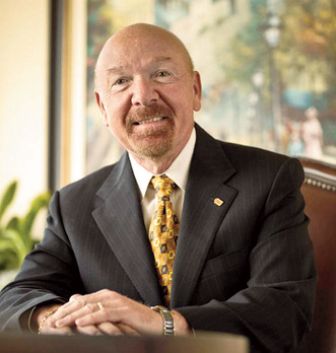 Multiple news outlets, including the Wall Street Journal and Reuters News Service, are reporting that Best Buy founder Richard M. "Dick" Schulze is considering abandoning his bid to take the company private. Schulze had informed the Board of Directors in August 2012 that he intended to purchase all outstanding shares of stock to take the company private. After months of study and planning, Schulze is said to be ready to scuttle the plan.
Why, after so much effort, is Schulze considering dropping his bid?…See what we discovered…
Schulze founded Best Buy in 1966 and built it into the nation's leading electronics retailer. But after a successful run, the company began to encounter an increasingly difficult business climate – squeezed between discount retailers and Internet-based retailers.
Last year, the company began to look more like a soap opera than a business. As the company faced declining results and increasing pressure from investors to turn the business around, a weird series of events took the company on an entirely different trajectory.
Heir-to-the-throne was Dunn…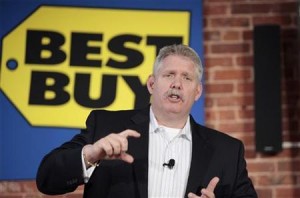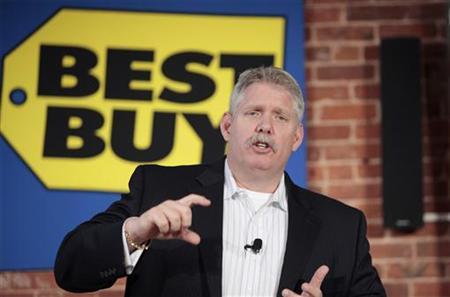 Schulze's hand-picked heir-to-the-throne, long-time employee Brian Dunn, just announced a new plan to close stores and change the company's footprint when all hell broke loose. Dunn got caught up in a sordid scandal involving allegations of an affair with a young female employee.
The Dunn affair ended up with his termination. But in a wild twist, Schulze himself was ultimately shown the door from the company that was his pride-and-joy.
A plan is hatched…
It was shortly after that when Schulze hatched his plan to try and buy the company back. Plausible though it may have seemed – at 20% ownership, he is the company's largest single shareholder – the acquisition proposal generated immediate skepticism from most stock analysts who doubted Schulze's ability to pull the huge transaction off.
Based on the stock price at that time, and the number of shares outstanding, Schulze was proposing the largest stock buyout in history – no easy task. To pull it off, he was going to require help – a lot of help – and he began immediately meeting with a collection of various private equity companies, as well as other financiers and bankers.
Just not enough credit with the banks…
According to the reports now appearing, which quote multiple sources familiar with the deal Schulze is trying to put together, he is apparently unable to get bank support for the plan. Although he's been working on the strategy for months, the deal may have just been too big – or bankers may have decided that Best Buy just wasn't worth the price.
In any event, Schulze is said to be pivoting his approach to convincing a consortium of private equity companies to take minority stakes in Best Buy separate from his ownership position. Where this would lead him wasn't revealed.
>>See more articles on the continuing Best Buy saga by clicking on "Best Buy" in the tag cloud in the sidebar on the right-hand side of strata-GEE.com.