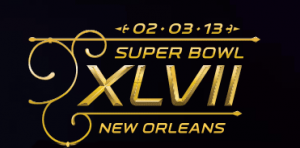 Since this is a blog dedicated to marketing strategy, we would be remiss if we failed to comment on last week's Super Bowl – which has become almost as important to advertisers as it is to the NFL. With advertisers spending an average of $4.0 million for a 30-second spot this year (oh yeah that's an average, some paid more), you would expect we would see that best that marketers could muster. And, for the most part, you'd be right.
See the Top 10 Super Bowl Ads, as rated by CONSUMERS here…
Last year, 111.3 million people watched the Super Bowl making it the most viewed program in TV history (probably because my New York football Giants were in it!). This was a little larger than 2011's 111 million viewers. The Super Bowl has certainly earned its stripes as an epic TV event, and well represents America's most popular sport – football.
This year, reports indicate that the viewership dropped slightly more than 108 million viewers. Still, an event of this magnitude is going to draw advertisers who want to parade their wares in front of a huge viewing audience. And over the years, the impact of this event has caused a competition of sorts with advertisers each trying to outdo each other for the funniest, most touching, grossest advertisements.
More than one competition taking place…
Thanks to the growing awareness of the viewers to this advertiser competition – many people tune in to see this competition…rather than the one on the field. In fact, one survey indicated that as much as 30% of the television audience fall into this category.
As a result of so much interest over the supposedly Super Ads in the Super Bowl, many marketing researchers, statisticians, and analysts study the audience. Ace Metrix, a market research company focused on television, geared up to determine which of all of the Super Bowl ads were most effective with consumers.
Consumers, the target of Super Bowl ads, tells us which were most effective…
Ace set out to research this ad effectiveness using 500 consumers who watched the Super Bowl – and the advertisements. The consumers scored each advertisement on a grid with standardized metrics. The grid had them look at factors such as: desire, relevance, information, attention, change, likeability and watchability.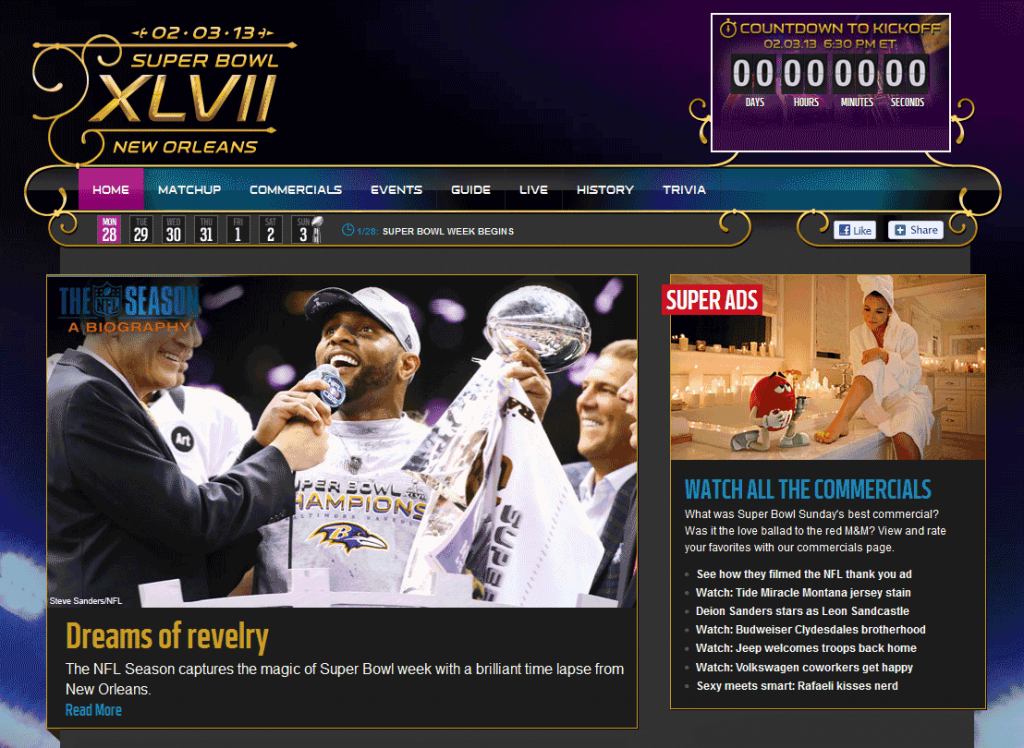 These scores are then totaled to yield an overall effectiveness score. The goal of the research was to serve two primary purposes: rate the voluntary consumer consumption…and rate the business goal of the advertiser.
The following chart shows the top ten most effective ads as rated by consumers…
Real people, telling us what they really think…
There have been several organizations that have published their own list, but we chose to highlight this one due to the fact that it resulted from direct consumer ratings. Many of the other ad rating lists are based on social media mentions, search metrics, or some other mechanical/formulaic system.
However, the Ace Metrix panel chose the – by now famous – Budweiser "Brotherhood" advertisement with tugged at the heartstrings showing a farmer who raised a baby Clydesdale to become a Budweiser Clydesdale. The Ace Metrix score for this ad was 665, well above the number two ad from the American Dairy Association's "Morning Run."
We liked #1 Budweiser also – here's why…
We too liked the Budweiser ad for a couple of reasons: 1) No need to educate [At this point, we all know what Budweiser makes, this ad just reinforces their brand]; 2) This emotional story-telling appeals to a wide audience [This is one of the few ads my whole family watched, even those not as enamored with advertising as I am]; 3) In the course of presenting what resonates with us as an American story, it is also a Budweiser story [No one else is associated with Clydesdales and so thanks to the clever script of this ad, they make a patriotic connection, a American-identity connection – as we were once an agrarian society, and a Budweiser connection…clever!]; 4) Finally, the film-like quality, quaint story-telling, and soft-music contrasted with other high-intensity/or gross humor of those surrounding it…making it a sure stand-out.
The consumer panel also filled out their Top 5 ads with the Coca-Cola "Security Camera" advertisement (641), the Doritos "Goat 4 Sale" ad (626), and the Mercedes-Benz "Soul" ad (also 626). In other surveys, when ads were rated based on the age of the viewer, the Doritos Goat 4 Sale ad was at or near the top with the younger generation.
OK, let's not forget to look at the bottom 5 too…
Although the chart above does not show the bottom of their list, Ace Metrix provides that as well on their website. The bottom 5 Super Bowl Ads are: Bud Light's "Lucky Chair" ad (part of the Stevie Wonder series of ads) (490; Mio's "Change is Coming" ad (477); perennial loser's GoDaddy.com scored with two ads in the bottom five, including "Your Big Idea" (452) and the mostly disgusting "Perfect Match" (413); finally, the worst ad of the Super Bowl as selected by the consumer panel (and we're inclined to agree with them) is the Calvin Klein "Concept" underwear ad (362).
All of these ads can be viewed at the Ace Metrix website: www.acemetrix.com.
Which ads were your favorites?